Adventure Rating in Abu Dhabi
TOP-27 adventure's step-by-step
recipes & lifehacks
How to visit the Sheikh Zayed Mosque in Abu Dhabi
How to dive with dugongs in Abu Dhabi
How to take safari on Sir Bani Yas in Abu Dhabi
How to see Yowla dance in Abu Dhabi
How to visit the Date Festival in Abu Dhabi
How to feed giraffes in Abu Dhabi
How to try pearl diving in Abu Dhabi
27 things to doin Abu Dhabi
The highlight of this unusual and really grandiose water-park is amusement rides that can't be found anywhere else in the world.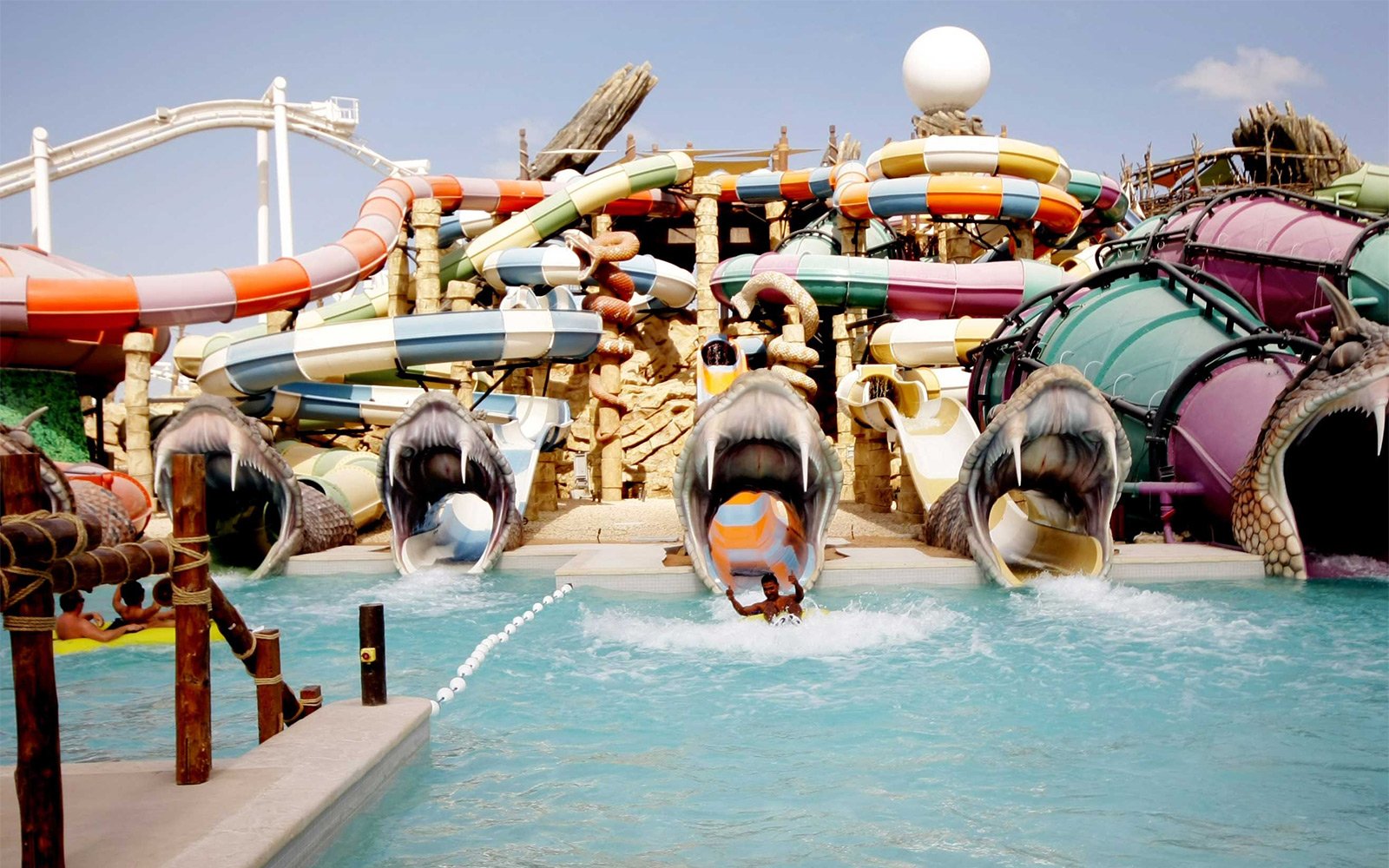 Another sight of man-made Yas island that is enrolled into "The most ones" list - the hugest park of water entertainment in the Arab Emirates.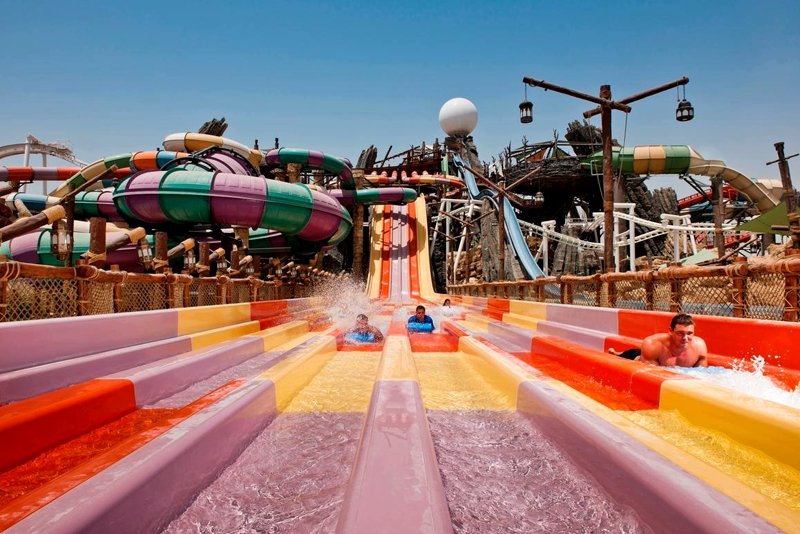 The park holds 43 amusement rides including five without equal around the world. Even those travellers who say they saw everything will be amazed and get plenty of pleasure and impressions.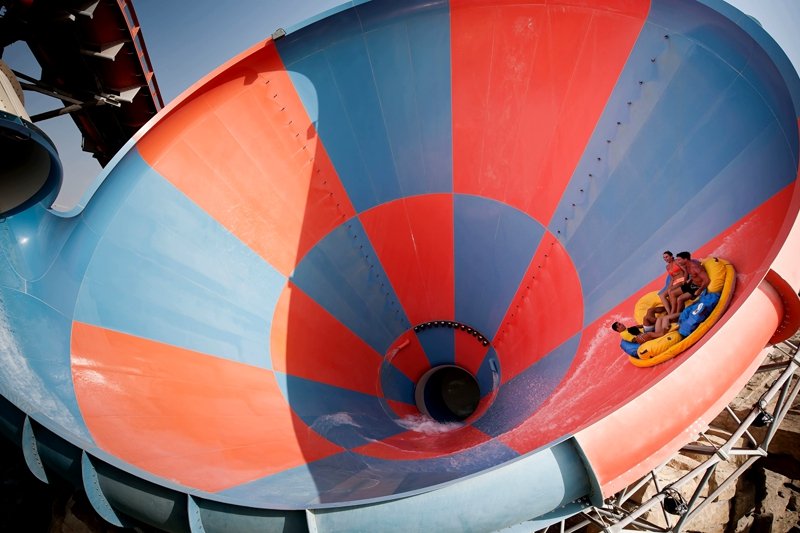 Interesting facts
• Yas WaterWorld holds very interesting concept. The aqua-park is constructed on an oasis where, according to the legend, girl Dana found well-known pearl that brings luck to the citizens of her home village.
• At the entrance there is an old settlement where locals used to go pearl diving.
• One of the most popular entertainment is an interactive "hunt for treasure" offering participants exciting adventure.
• To feel and experience the flight you can take Jebel Drop ride - the highest roller coaster; looking down from it people beneath are almost invisible.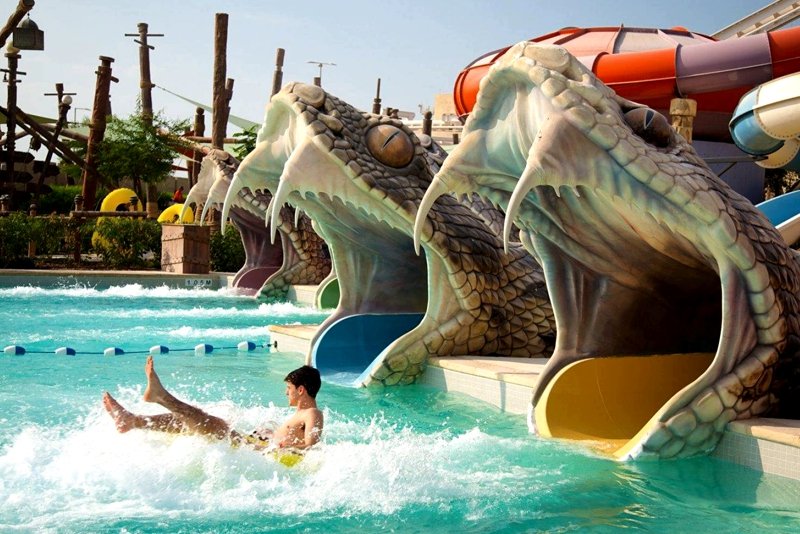 • Those who miss waves will find activities here as well. Both beginners and pros of surfing will definitely like artificial, but perfect waves of this place
• Those who wants to enrich themselves, they can dive with experienced divers searching for real pearl that after can be kept.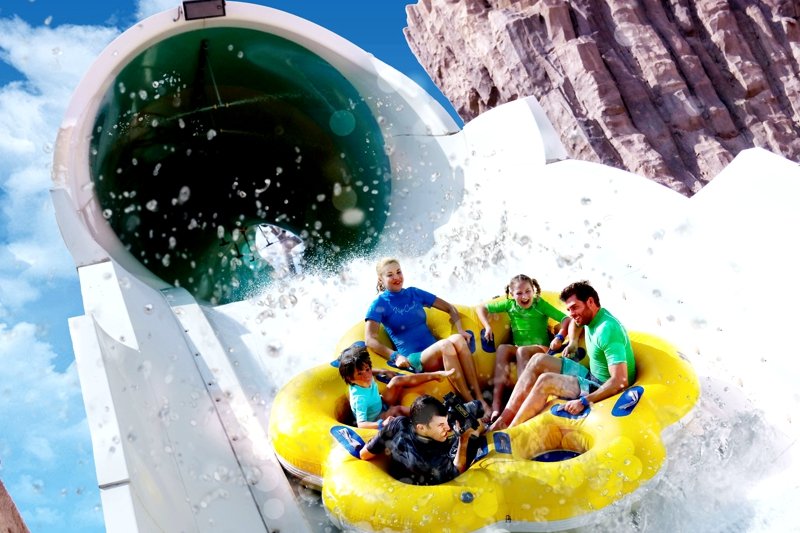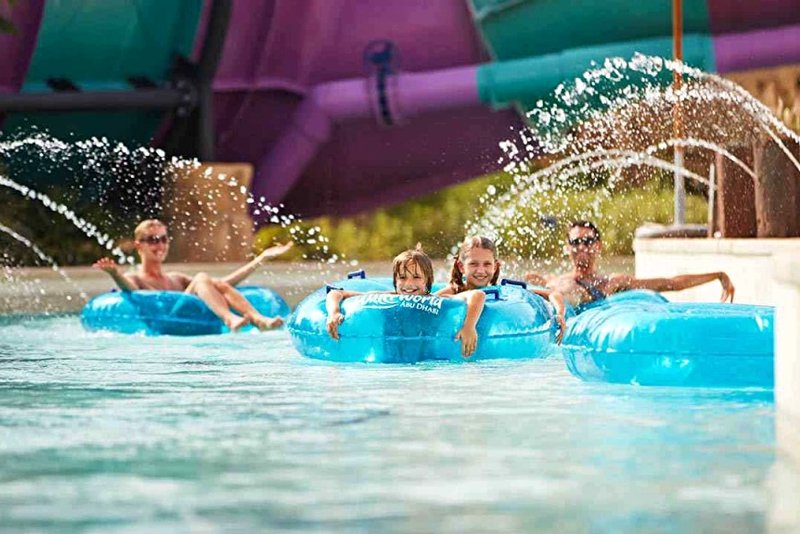 How to get
First you need to get to Yas island, then take a fare-free bus.
Tip:
it's much more cost-efficient to buy combined ticket that includes visiting of both entertainment parks - Ferrari World and Yas WaterWorld.
Things to do here
1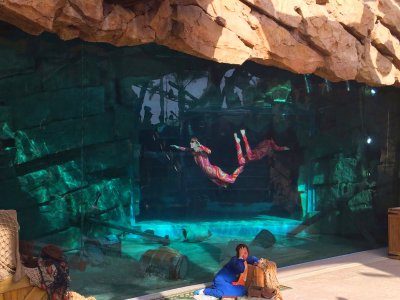 Try pearl diving
The attraction is located in the Yas Waterworld and has no analogues in the world. You will try yourself as a pearl diver.
AED 149
16 Know more things to do?
Share your ideas of what to do in Abu Dhabi with other travellers — together we'll make our travellings more interesting!
Yas Waterworld Waterpark on the map
Open hours
9:00 am – 6:00 pm (depending on the season). Thursday 6:00 pm – 11:00 pm, Ladies night (for Ladies only).
Contacts
Phone: +971 2 414 2000