See Yowla dance
#6 of 20 things to do in Abu Dhabi
Qasr al-Hosn is an action-packed festival held annually in Abu Dhabi in February. At the festival, you cannot miss the traditional Yowla folk dance and you will even have an opportunity to take part in it.

The dance with sticks is a captivating sight, accompanied with drum beating and melodic singing. The participants dance, aligned in two rows faced to each other, which symbolizes unity and closeness of the tribe. This is a way of showing folk traditions and peacefulness of the Emirati.

Yowl is performed both in the distant provinces of the Emirates and at holiday events on a national scale, and what is more, it is performed by the rulers of the country together with honored guests.
Where to do?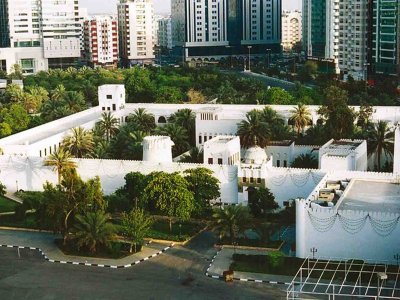 The Qasr Al Hosn festival
Every year the festival gathers thousands of onlookers, wishing to get acquainted with the history and culture of the Arab people.
17
Abu Dhabi
Location: Al Hosn, Sheikh Zayed the First Street
Phone: +971 2 666 4442

How much?
you can take part in the dance absolutely free of charge, showing respect for the traditions of the country, where you are on a visit as a guest.