Oddviser
adventure's step-by-step
recipes & lifehacks
How to ride a board on volcano in Nicaragua?
How to walk inside the active volcano in Greece?
How to feed flying dogs in the jungles of Thailand?
How to cycle along the Great Wall of China?
How to swim in the famous Trevi Fountain in Rome?
How to ride a kayak along the canals of Venice?
How to walk on the roofs of skyscrapers in Dubai?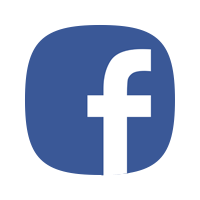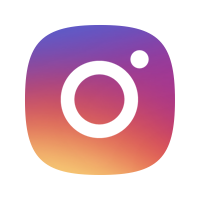 Here you can not only have a good meal but also see how dishes go down the roller coasters.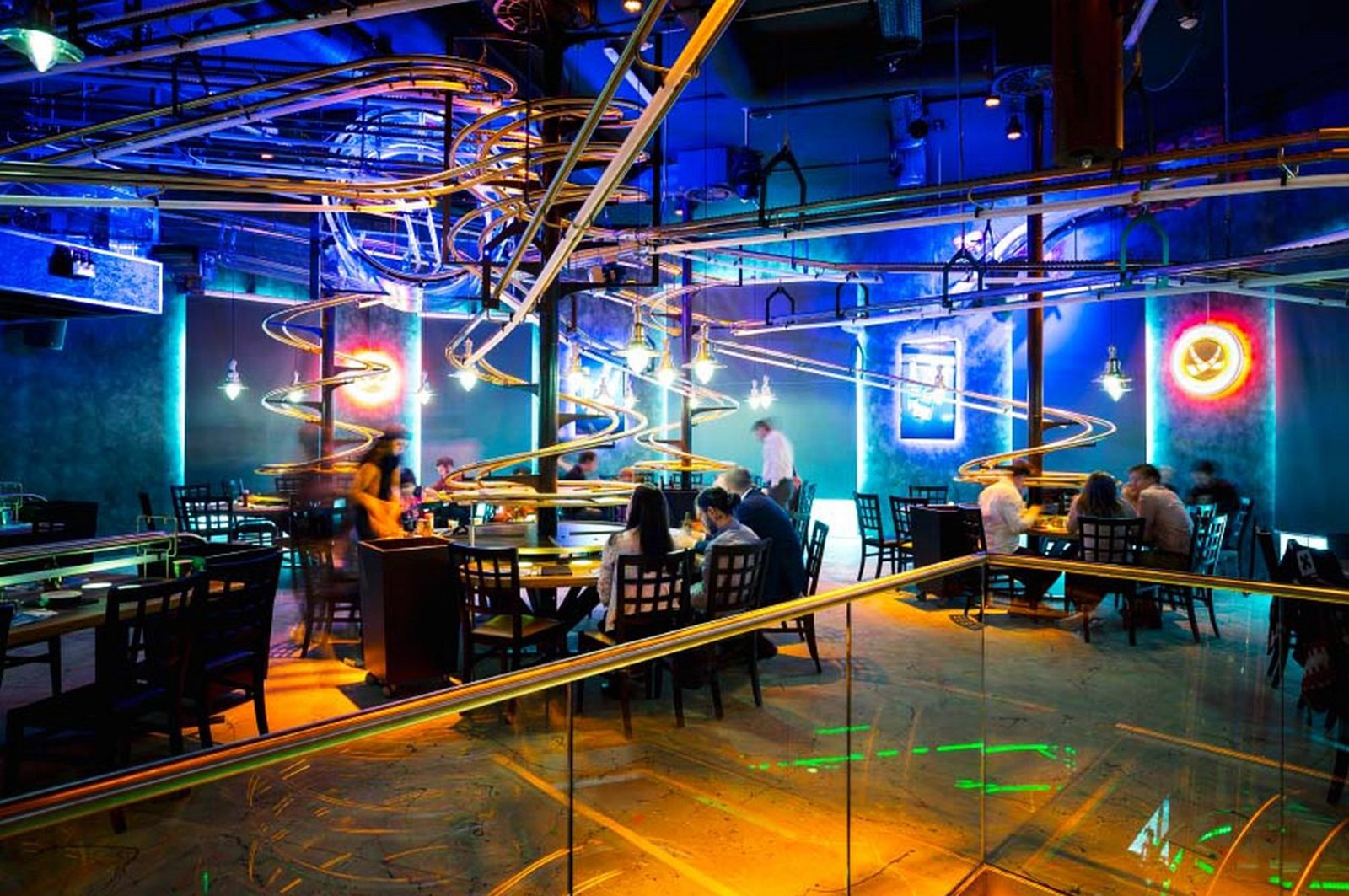 This institution became the largest restaurant in the world with a roller coaster. Not visitors, but ordered dishes ride these loops. The main feature of the establishment - the original presentation - your order will come down from the second floor on one of the 30 loops which lead straight to the table.
In the center of the room, there is a spiral in the form of a tornado, which narrows down, and also serves to deliver the order. There are a lot of fast food, fish and meat dishes and snacks in the menu.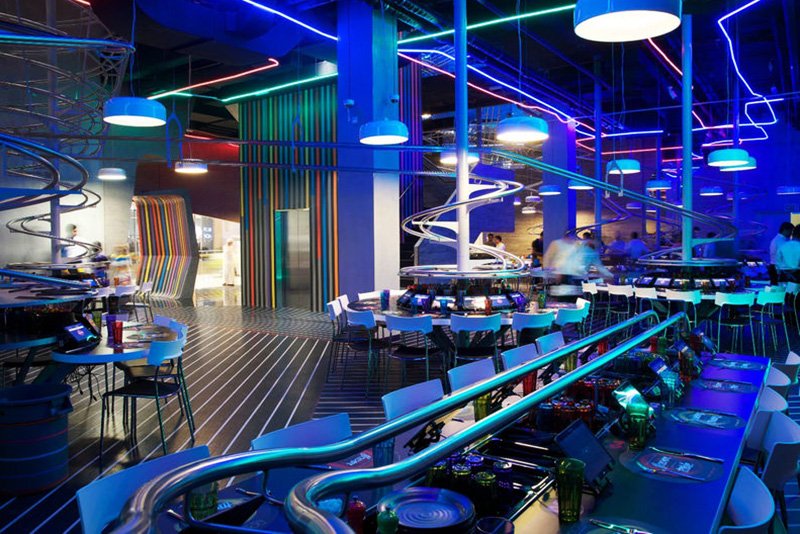 How to do?
1. The restaurant with roller coaster is located on the Yas island, on the first floor of the Yas Mall, in Town Square. From the entrance to the island you can reach it by car in about 5 minutes. Go along the E12 highway or the Sheikh Khalifa Bin Zayed Highway. Take the first exit. A couple of minutes and you're here.
The easiest way to travel around the island is by a free bus that stops near the most important sights, hotels and shopping centers.
2. When you go inside, go to the center of the Yas Mall. There you will see the Rogo's restaurant. You can choose dishes on display of the tablet, which waits for each visitor on the table. As soon as the dishes are selected, the chefs start cooking on the second floor of the restaurant. When they are done, they will be driven down a kind of "roller coaster" directly to your table.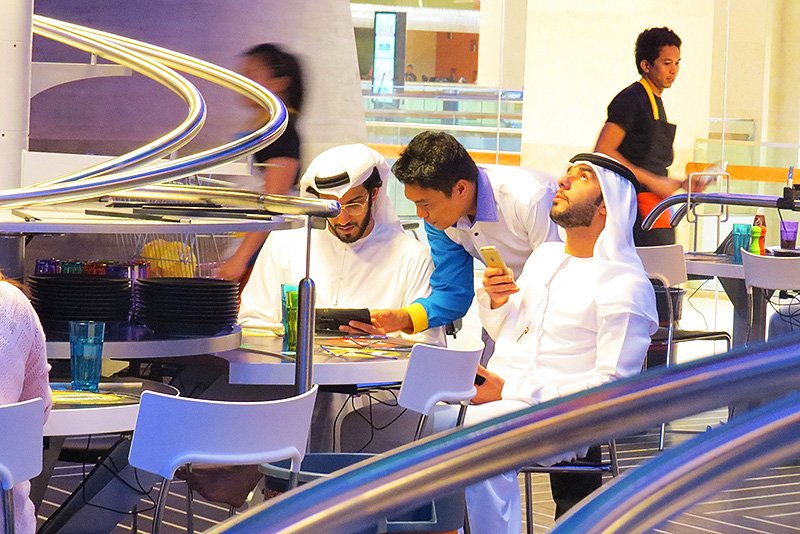 Where to do?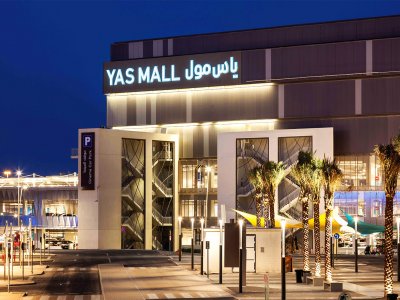 Yas Mall
Yas mall is the biggest in the emirate of Abu Dhabi and the second biggest in the country. It is located on the famous man-made Yas Island.
16
Location:
Yas West
Open hours:
Saturday - Wednesday from 10:00 am to 10:30 pm, Thursday - Friday from 10:00 am to 12:00 am
Phone:
+971 800 9276255
Official website:
http://www.yasmall.ae
When to do?
From Saturday to Wednesday - from 12:00 to 22:00, on Wednesdays and Thursdays - from 12:00 to 00:00.
How much?
The average check for one person is about 120 dirhams.