Adventure Rating in Barcelona
TOP-33 adventure's step-by-step
recipes & lifehacks
How to take a walk through La Rambla in Barcelona
How to try chorizo in Barcelona
How to drink water from a Canaletes fountain in Barcelona
How to celebrate Fiesta de Gràcia in Barcelona
How to drink sangria on the Barceloneta beach in Barcelona
How to visit Sagrada Familia in Barcelona
How to take a selfie with the Statue of Liberty in Barcelona
33 things to doin Barcelona
Take local guide
You can visit this place in one of our tours.
Choose
Magnificent Gaudí's work, Sagrada Familia is the most famous long-term construction in the world, it is considered that it finally will be complete only in 2030.
Initially, the construction of the Sagrada Familia was charged to Francisco de Paula del Villar, but soon Gaudí assumed responsibility for design of the building, and changed it radically. He decided that the church must be his main creation, so he even lived in it during the construction.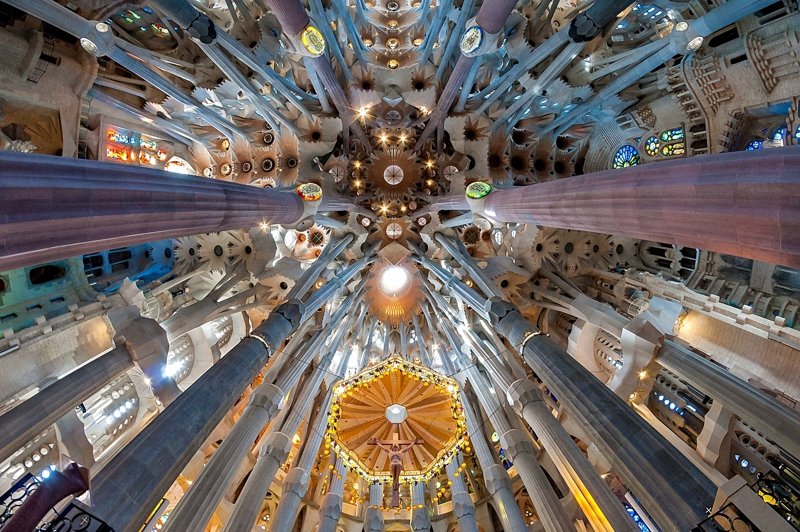 Photo: Sagrada Familia inside, © Rafavet
Gaudí put all his energies in this masterpiece, but he died before it was opened. Sagrada Familia consists all architectural styles at once, but the facade of the building does not look ridiculous, its rather unique and eye-catching.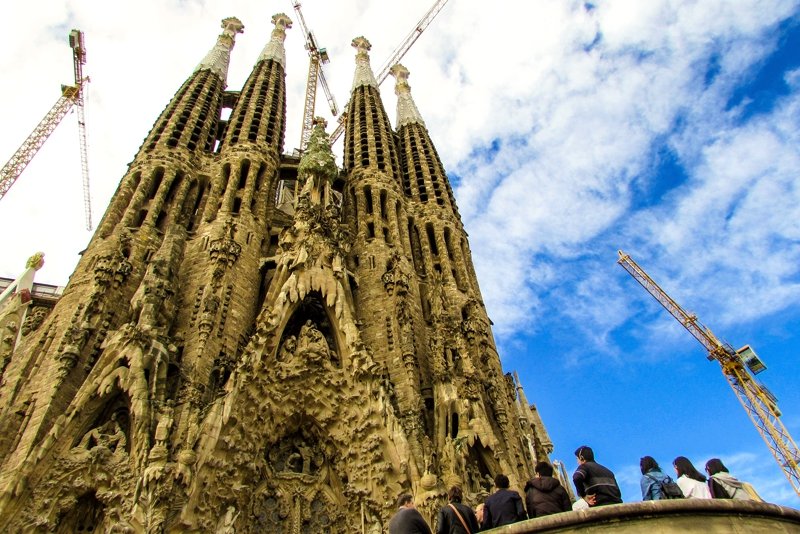 Photo: Sagrada Familia
Inside the Sagrada Familia you can find many stained-glass windows where light intricately plays with fine carvings on the columns. When you get inside, it seems that you are transferred to another galaxy, into the unknown world of the space.
Things to do here
1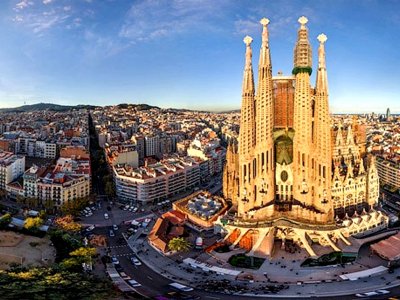 Visit Sagrada Familia
Everyone who comes to this city must see Barcelona's main travelers attraction - just don't be the exception!
€15
7 Know more things to do?
Share your ideas of what to do in Barcelona with other travellers — together we'll make our travellings more interesting!
Sagrada Família on the map
Location: Carrer de Mallorca, 401, Barcelona
Open hours
9 am till 8 pm
Contacts