World
Spain
Barcelona
La Rambla
in Barcelona
The main pedestrian street of the city, a kind of Mecca for travellers who want to feel the rhythm of the city and see the life of locals.
La Rambla
#2 of 4 things to do in Barcelona
La Rambla has five areas, that are stretched into one long street. The boulevard leads from the Catalonia Square (Plaça de Catalunya) to the city's port, where is a majestic monument to Christopher Columbus.

On both sides of the La Rambla are located ancient buildings of 14-18 centuries, you can find here the Poliorama Theatre (Teatre Poliorama), the Church of Our Lady of Bethlehem (Iglesia de Belén), the Virreina Palace (Palacio de la Virreina) and La Boqueria market (Mercat de la Boqueria).

Here travellers can take a selfie with a living statue, buy fresh fruits on the market, buy magnets and souvenirs. And in the evening you can walk along the lighted boulevard, hear the music by street performers and find out what is the real Spain.

Region: Barcelona, Spain

Location: La Rambla, Barcelona
Things to do here 2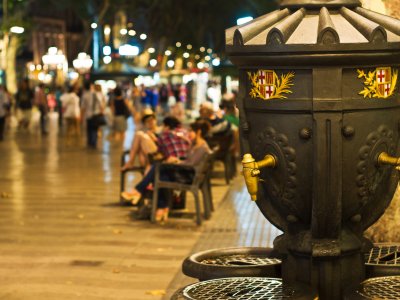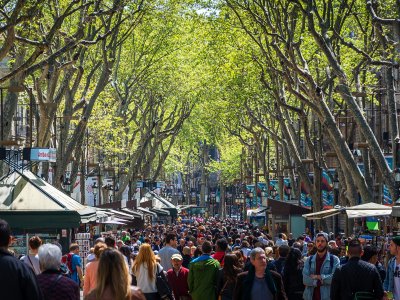 María Alejandra
Take a walk through La Rambla
You must visit the most important street of Barcelona - the calling card of this city, where you can see a real Spain.
How much: free
9
La Rambla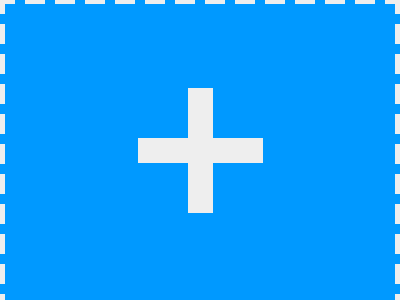 Guest
Share an idea!
Have an adventure or entertainment idea that we don't have yet? Share your idea with other adventure-seekers!
−
La Rambla on the map
More places to visit in Barcelona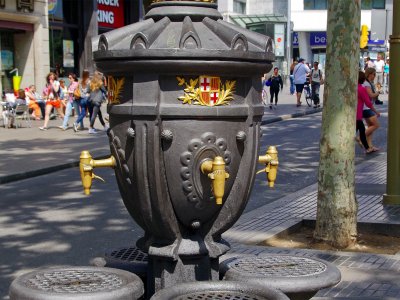 Canaletes Fountain
The most favourite fountain among locals, you can drink water from it and then you will certainly return again in Barcelona.
11
Barcelona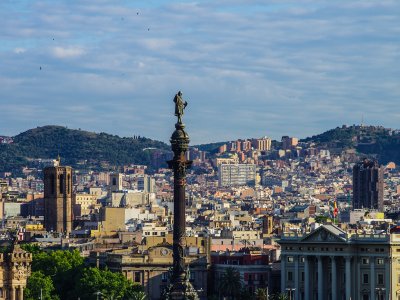 Columbus Monument
Monument stands on an area of Portal de la Pau, near the city's port, where Columbus' ships were moored after his discovery of the New World.
5
Barcelona
Photo credit © https://www.flickr.com/photos/comzeradd/