World
Spain
Barcelona
Columbus Monument
in Barcelona
Monument stands on an area of Portal de la Pau, near the city's port, where Columbus' ships were moored after his discovery of the New World.
Columbus Monument
#3 of 4 things to do in Barcelona
The Columbus Monument (Mirador de Colón) was installed on the occasion of the World Exhibition in Barcelona in 1888, its height is 60 meters and the Columbus statue is a little more than seven meters.

An interesting fact is that the finger of the statue is pointing in the direction of America. Locals are sure that their monument to Christopher is unique because it stands on the place where Columbus landed after his journey to America. He wanted to tell the news about this discovery his patrons - King Ferdinand of Aragon and Queen Isabella of Castile.

On the pedestal are the figures of people who had been associated with Columbus, on a monument you will see carved bas-reliefs depicting the adventures of Christopher Columbus.

Inside the monument is an elevator, which lifts the visitors to the observation deck, here you can see the dome of the cathedral, La Rambla and the sharp spires of the Sagrada Familia.

Region: Barcelona, Spain

Open hours: from 8:30 am to 8:30 pm
Things to do here 1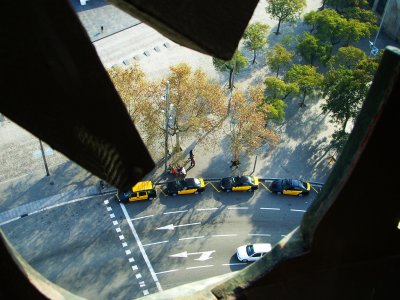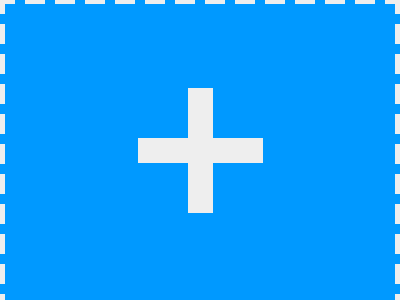 Guest
Share an idea!
Have an adventure or entertainment idea that we don't have yet? Share your idea with other adventure-seekers!
−
Columbus Monument on the map
More places to visit in Barcelona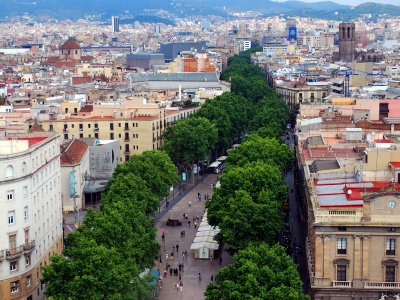 La Rambla
The main pedestrian street of the city, a kind of Mecca for travellers who want to feel the rhythm of the city and see the life of locals.
10
Barcelona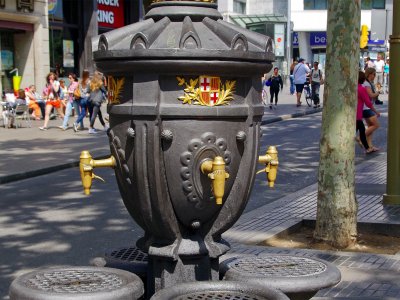 Canaletes Fountain
The most favourite fountain among locals, you can drink water from it and then you will certainly return again in Barcelona.
11
Barcelona
Photo credit © https://www.flickr.com/photos/bergie/