The Leper Island Spinalonga
#4 of 30 places to visit on Crete
Spinalonga Island was once part of the mainland, but soon the Venetians decided to separate the peninsula to create a separate and very fortified place to protect against attacks.

The island was surrounded by a fortress, making it inaccessible for many years. Having survived numerous sieges, the island at the beginning of the last century became a refuge for lepers all over Greece, which finally decided its fate. All healthy people left the island, leaving patients starve and suffer from their terminal illness. After some time, one of the patients decided to take fate into hi own hands and thoroughly took the upgrading of his new home. In this he succeeded, and when, finally, the drug was found, patients were cured and left the island. For a long time it came into neglect until it became attractive for tourists.

Now many travelers who visited Crete come here. On the island you can learn about the life of leprosy patients, stroll through the castle, enjoy views of the blue lagoon.
Things to do here
2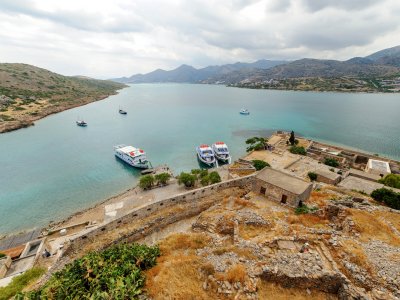 Леся Кречетова
Climbing on the fortress of Spinalonga
Reach the island and climb to the highest point of the fortress, offering magical views of Crete.
How much: from

8 euros
27
Fortress of Spinalonga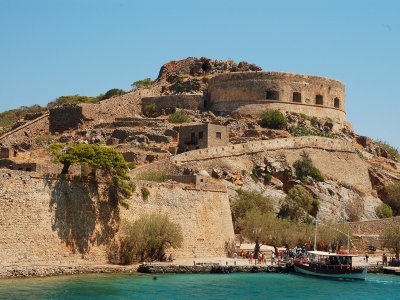 Леся Кречетова
Visit the Island of the Living Dead
Visit the most impressive island of Crete, which has been a prison for leprosy patients for a long time.
How much: from

8 euros
26
The Leper Island Spinalonga Guest
Share an idea!
Have an adventure or entertainment idea that we don't have yet? Share your idea with other adventure-seekers!
−
The Leper Island Spinalonga on the map
Open hours
from 9:00 am to 7:00 pm