Adventure Rating on Crete
TOP-31 adventure's step-by-step
recipes & lifehacks
How to eat figs on Crete
How to climbing on the fortress of Spinalonga on Crete
How to visit the Island of the Living Dead on Crete
How to walk above the gorge of Aradena on Crete
How to try Greek salad on Crete
How to walk through the ruins of Knossos Palace on Crete
How to take a dip in the waterfall Richtis on Crete
31 thing to doon Crete
Near the abandoned village is the gorge, which stretches to the coast of the Libyan Sea, and many desperate travelers can walk through it.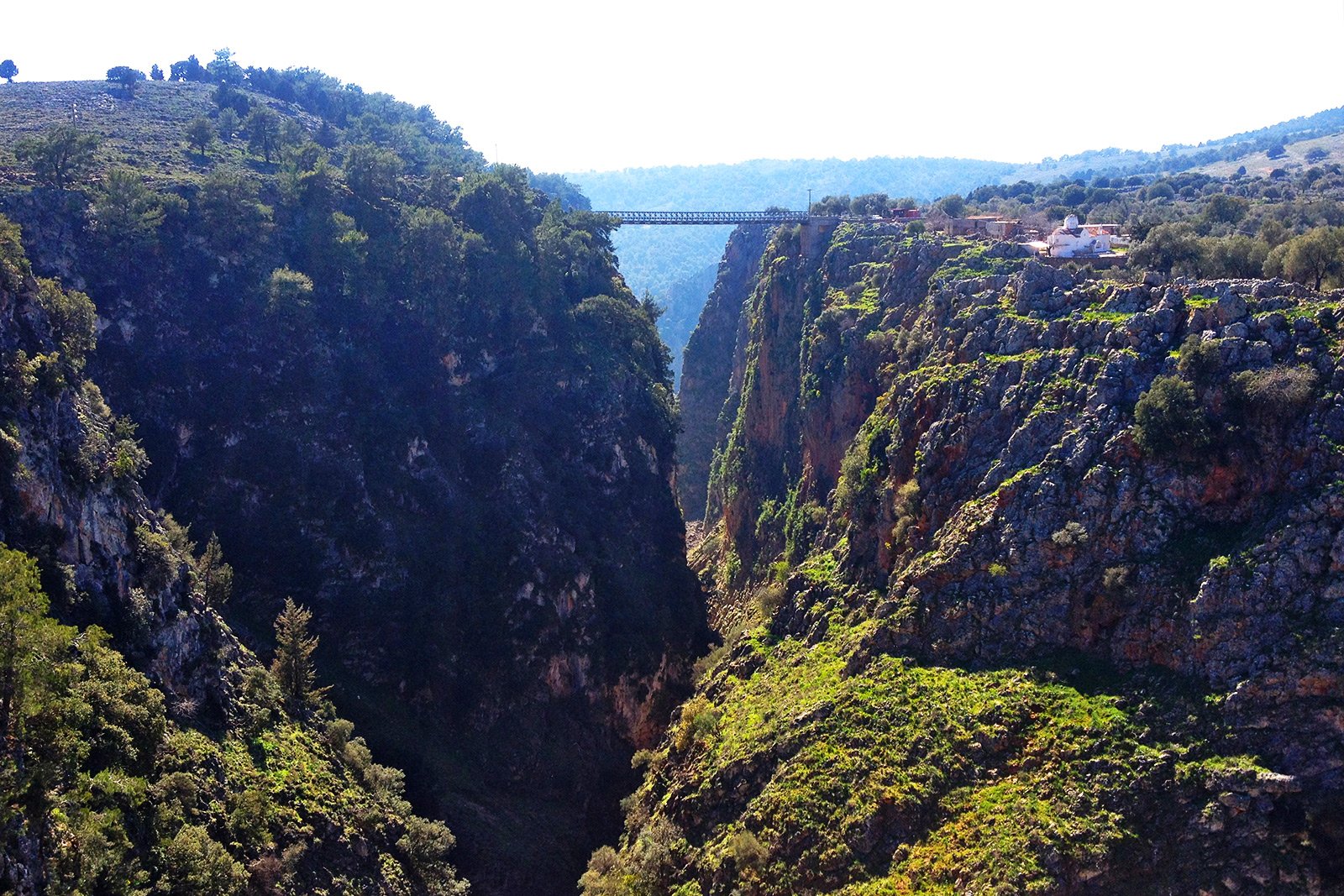 The Gorge of Aradena lies near the town of Chora Sfakion, near the eponymous village, whose inhabitants fled in all directions after the declaration of war here between two main families.

Above the canyon stretched Vardinoyannis bridge that connects the village with the rest of Crete. The bridge is narrow and it can only drive one car. From the bridge often jump lovers of extreme sports.

Start the descent into the valley is at the bridge and the gorge trail stretches for 7 kilometers along the dried up river bed among the rocks covered with thickets of green timid and wild goats.

Ends canyon off the coast of the Libyan Sea.
Things to do here
2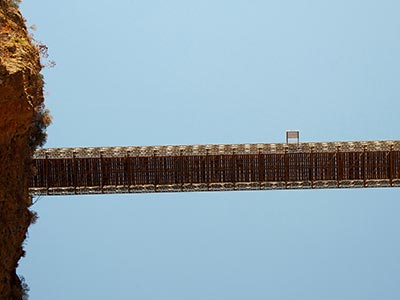 Walk above the gorge of Aradena
Walk on the bridge hanging over the formidable gorge, where at every step shaking the wooden planks, and the height can make you feel a dizzy.
FREE
26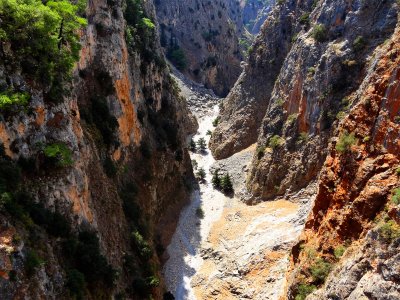 Go along the bottom of the Aradena Gorge
Go down to the bottom of the gorge and have a lont trip along dry riverbed to the sea.
FREE
10 Know more things to do?
Share your ideas of what to do on Crete with other travellers — together we'll make our travellings more interesting!
The Gorge of Aradena on the map
Location: Aradena village