Adventure Rating on Crete
TOP-31 adventure's step-by-step
recipes & lifehacks
How to eat figs on Crete
How to climbing on the fortress of Spinalonga on Crete
How to visit the Island of the Living Dead on Crete
How to walk above the gorge of Aradena on Crete
How to try Greek salad on Crete
How to walk through the ruins of Knossos Palace on Crete
How to take a dip in the waterfall Richtis on Crete
31 thing to doon Crete
Built to defend the island, the castle turned it into an impregnable area, but now there is just a ruin, from which you can see the bay and Crete.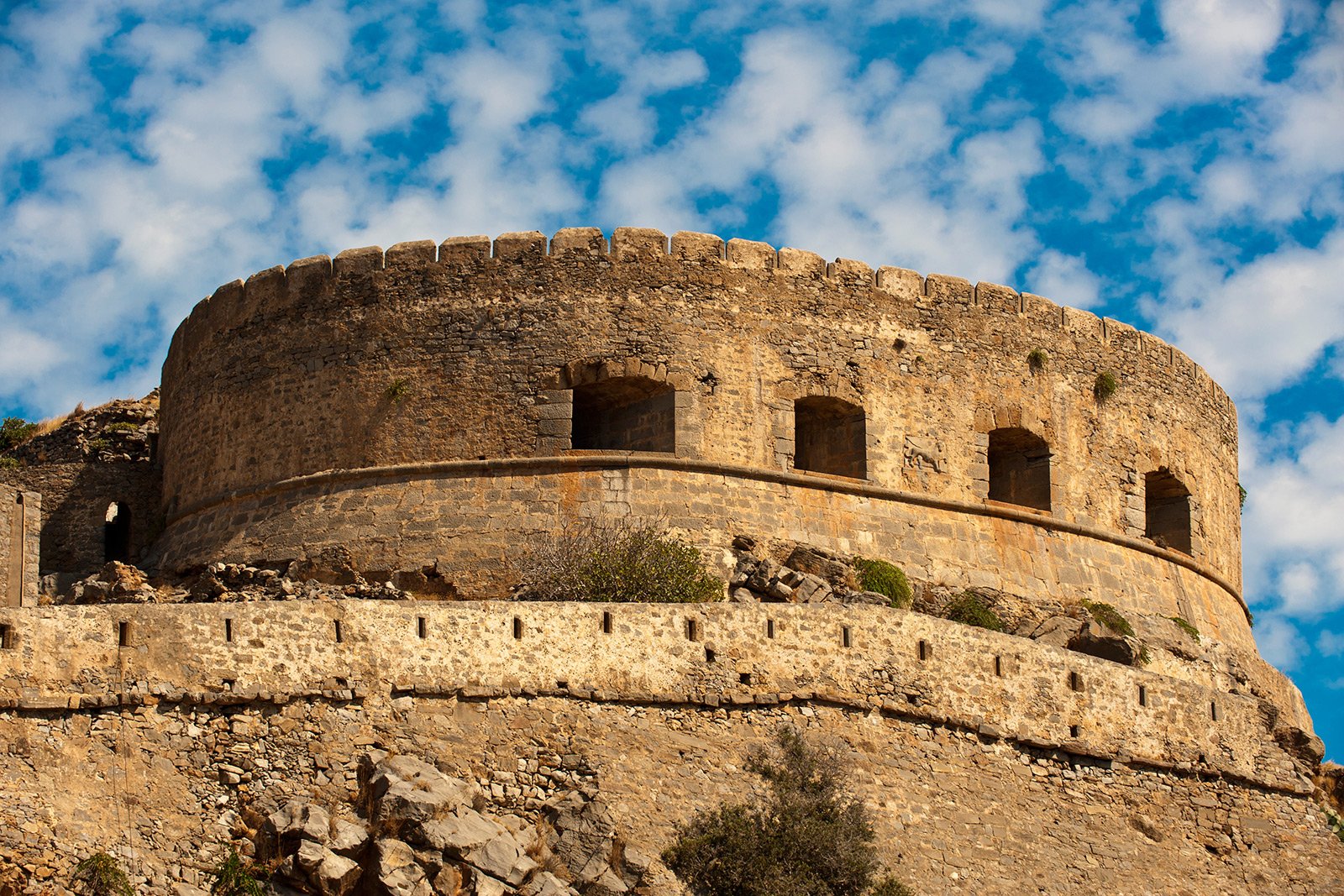 The fortress of Spinalonga on the island was built by Venetians, thus trying to make the island inaccessible. They established a fortress on the former site of the Acropolis, and so Mirabello bay and Spinalonga Bay were protected from enemies.

Now the fortress remained only ruins, three bastions that still remind us of its past greatness. At the top of the fortress there is a statue of "Floating Man" - it symbolizes suicide, which was not uncommon for the island, whose inhabitants were only leprosy patients.
Things to do here
1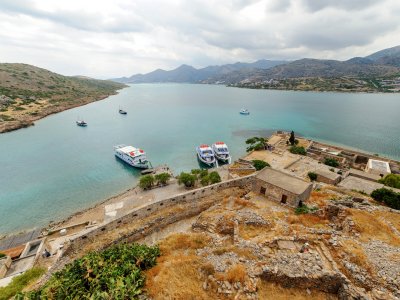 Climbing on the fortress of Spinalonga
Reach the island and climb to the highest point of the fortress, offering magical views of Crete.
€8
30 Know more things to do?
Share your ideas of what to do on Crete with other travellers — together we'll make our travellings more interesting!
Fortress of Spinalonga on the map
Location: Spinalonga island
Open hours
from 9:00 am to 7:00 pm