Adventure Rating on Crete
TOP-31 adventure's step-by-step
recipes & lifehacks
How to eat figs on Crete
How to climbing on the fortress of Spinalonga on Crete
How to visit the Island of the Living Dead on Crete
How to walk above the gorge of Aradena on Crete
How to try Greek salad on Crete
How to walk through the ruins of Knossos Palace on Crete
How to take a dip in the waterfall Richtis on Crete
31 thing to doon Crete
The most famous landmark of Crete depicted on all the postcards and souvenirs, the place where according to legend was the Minotaur maze.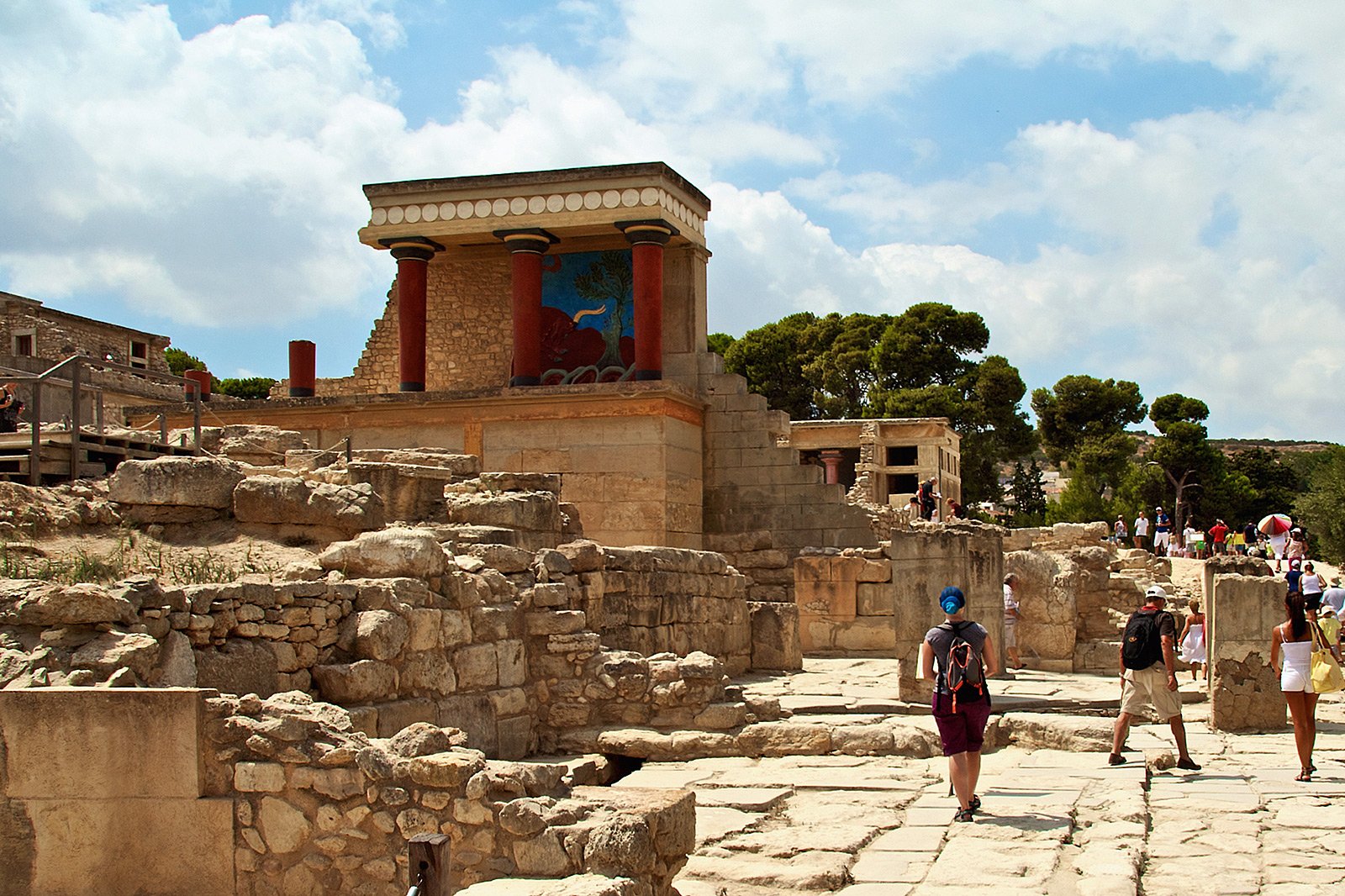 The first palace of Knossos was built over 5000 years ago, but was destroyed by natural disasters, and in its place was built a second palace, whose reconstruction you can see today.

Reconstruction of the palace engaged Arthur Evans, who tried to recreate all its beauty and grandeur, with his usual artist's fantasy. It is thanks to Arthur Evans, you can admire the frescoes, wonderful rooms and courtyards of the Minoan civilization, and immerse yourself in that era, forgetting that you are in the 21st century.

Most of the palace is a ruin, but there are several rooms, reconstructed with great accuracy. Walking through the palace, you will see a corridor with frescoes depicting young boys and girls, bearing gifts to the goddess, the priest dwelling, the throne room with a stone throne and shrine, magnificent grand staircase and many other rooms and courtyards.

In the palace are so many intricate corridors and secret rooms that many historians are inclined to think that it was served as the basis for the myth of the Minotaur's labyrinth.
Things to do here
1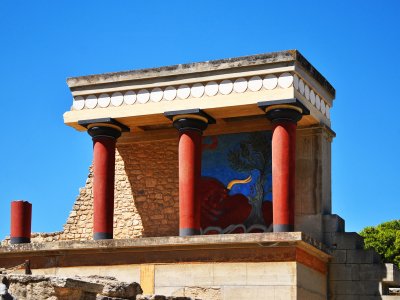 Walk through the ruins of Knossos Palace
Walk among the ruins of the palace and try to get out of the labyrinth of the Minotaur.
€6
22 Know more things to do?
Share your ideas of what to do on Crete with other travellers — together we'll make our travellings more interesting!
Knossos Palace on the map
Open hours
from 8 am to 3-7 pm