Adventure Rating on Crete
TOP-31 adventure's step-by-step
recipes & lifehacks
How to eat figs on Crete
How to climbing on the fortress of Spinalonga on Crete
How to visit the Island of the Living Dead on Crete
How to walk above the gorge of Aradena on Crete
How to try Greek salad on Crete
How to walk through the ruins of Knossos Palace on Crete
How to take a dip in the waterfall Richtis on Crete
31 thing to doon Crete
Sandy and pebble beach is located on the southern coast of the island and has become legendary thanks to the hippies who lived in these caves.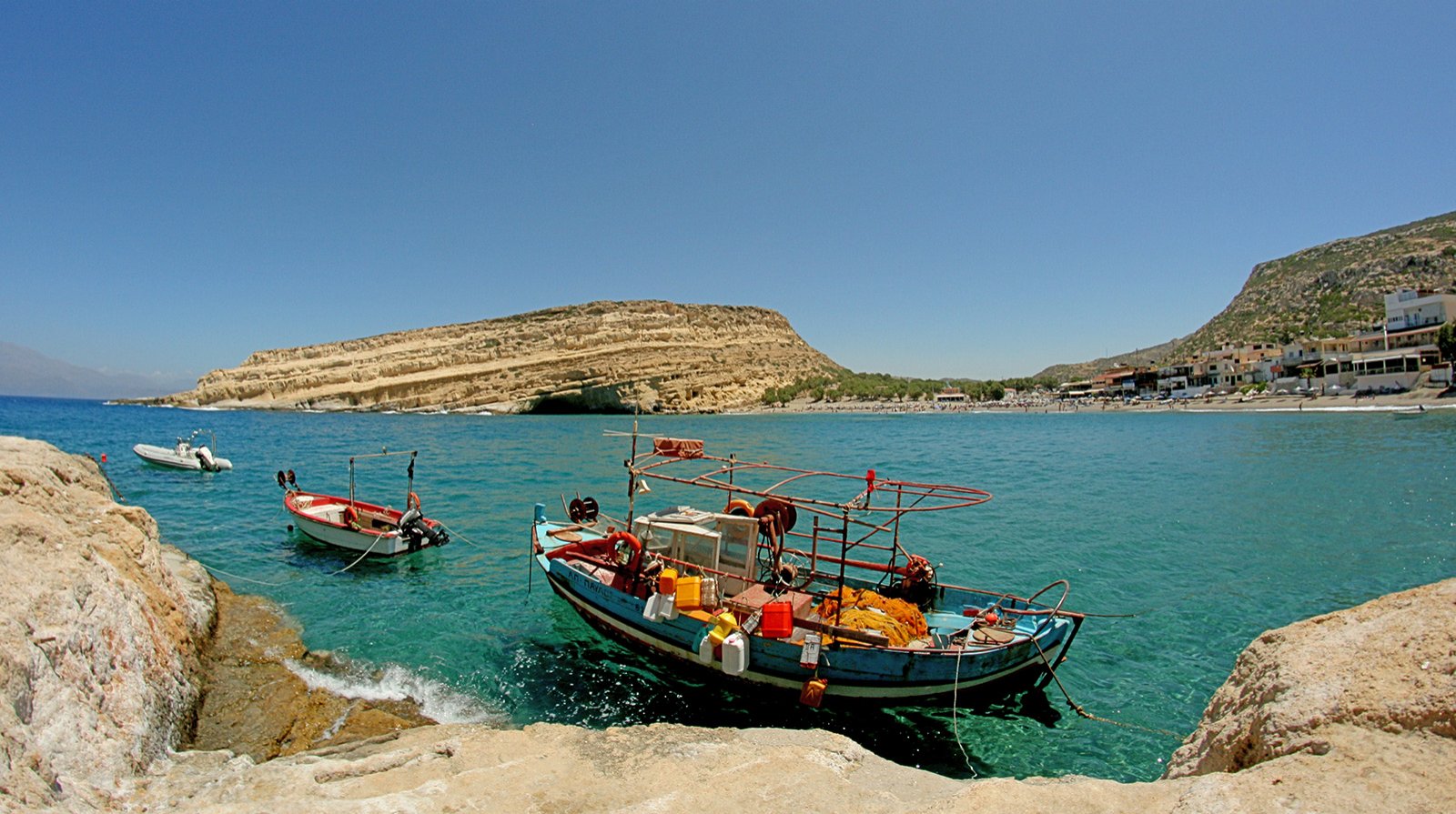 Matala Beach is a fabulous place, it is a closed bay, surrounded by rocks, which opens only one site where you can see the island Paximadia.

Here you will find sandy and pebble beach where you can completely surrender to the power of laziness and have a good rest. And if you want extreme, you can look at caves carved in the rocks at the beach - in the 60s of the last century, they became a hippie habitat. Once upon a time there lived such legends as Cat Stevens, Bob Dylan and Joni Mitchell.

On the north side of the Matala beach is a cave, where lovers of extreme sports jump right into the water.

On the Matala beach you can even find shops and stalls where hippie sell their handmade things, in the evening they often arrange noisy parties, and you can join them.
Things to do here
1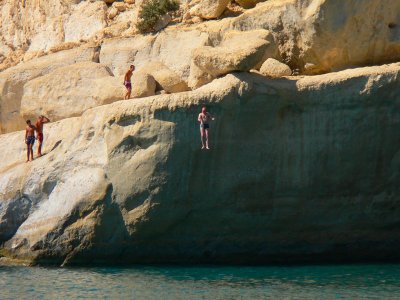 Dive from the rocks on the Matala beach
Dive in the waters of the Libyan sea from a cliff, which is located inside a cave - dwelling hippies.
FREE
8 Know more things to do?
Share your ideas of what to do on Crete with other travellers — together we'll make our travellings more interesting!
Matala beach on the map
Location: Matala village