Adventure Rating on Crete
TOP-31 adventure's step-by-step
recipes & lifehacks
How to eat figs on Crete
How to climbing on the fortress of Spinalonga on Crete
How to visit the Island of the Living Dead on Crete
How to walk above the gorge of Aradena on Crete
How to try Greek salad on Crete
How to walk through the ruins of Knossos Palace on Crete
How to take a dip in the waterfall Richtis on Crete
31 thing to doon Crete
Beautiful freshwater lake surrounded by a mountain landscape, creating a special atmosphere of seclusion and isolation from the rest of the world.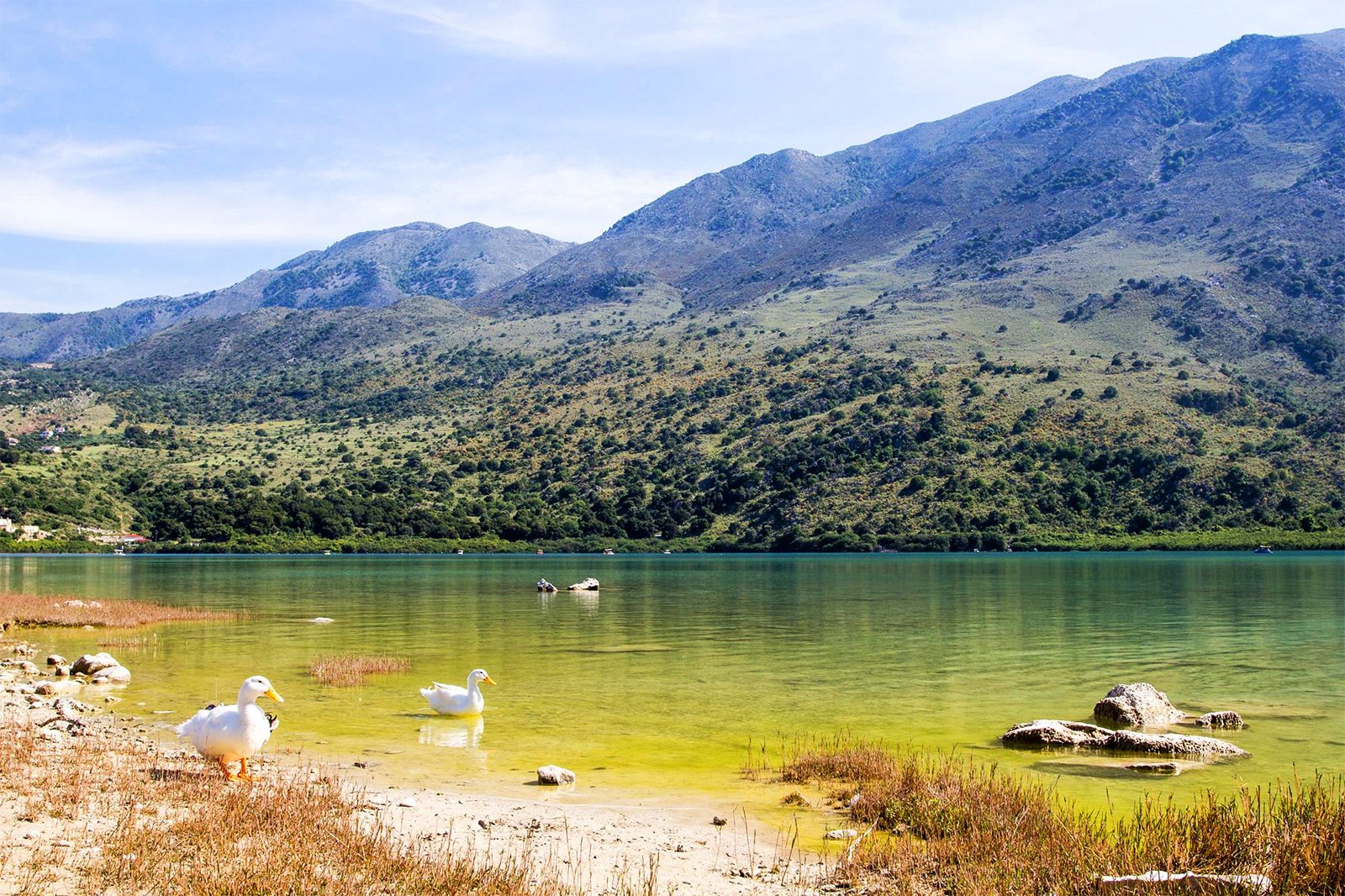 Kournas lake is located a few kilometers from the town Georgioupoli. On the beach of the same name, you can take the water train which takes you directly to the lake. To the town is most easily reached by bus from Rethymnon and Chania.

On the Kournas lake you will find lot of geese and ducks, which you can feed with hands, turtles and snakes, clean beaches where you can sunbathe, as well as a large number of proposals for the lease of catamarans and boats. It is very convenient to study the Kournas lake on them.

On the beach you can have a snack, there are many taverns here, which serves delicious seafood dishes.
Things to do here
3
Kournas lake on the map