Adventure Rating on Crete
TOP-31 adventure's step-by-step
recipes & lifehacks
How to eat figs on Crete
How to climbing on the fortress of Spinalonga on Crete
How to visit the Island of the Living Dead on Crete
How to walk above the gorge of Aradena on Crete
How to try Greek salad on Crete
How to walk through the ruins of Knossos Palace on Crete
How to take a dip in the waterfall Richtis on Crete
31 thing to doon Crete
The picturesque small village, that has preserved its authenticity despite the great popularity among tourists, and offers a relaxing stay on their sandy beaches.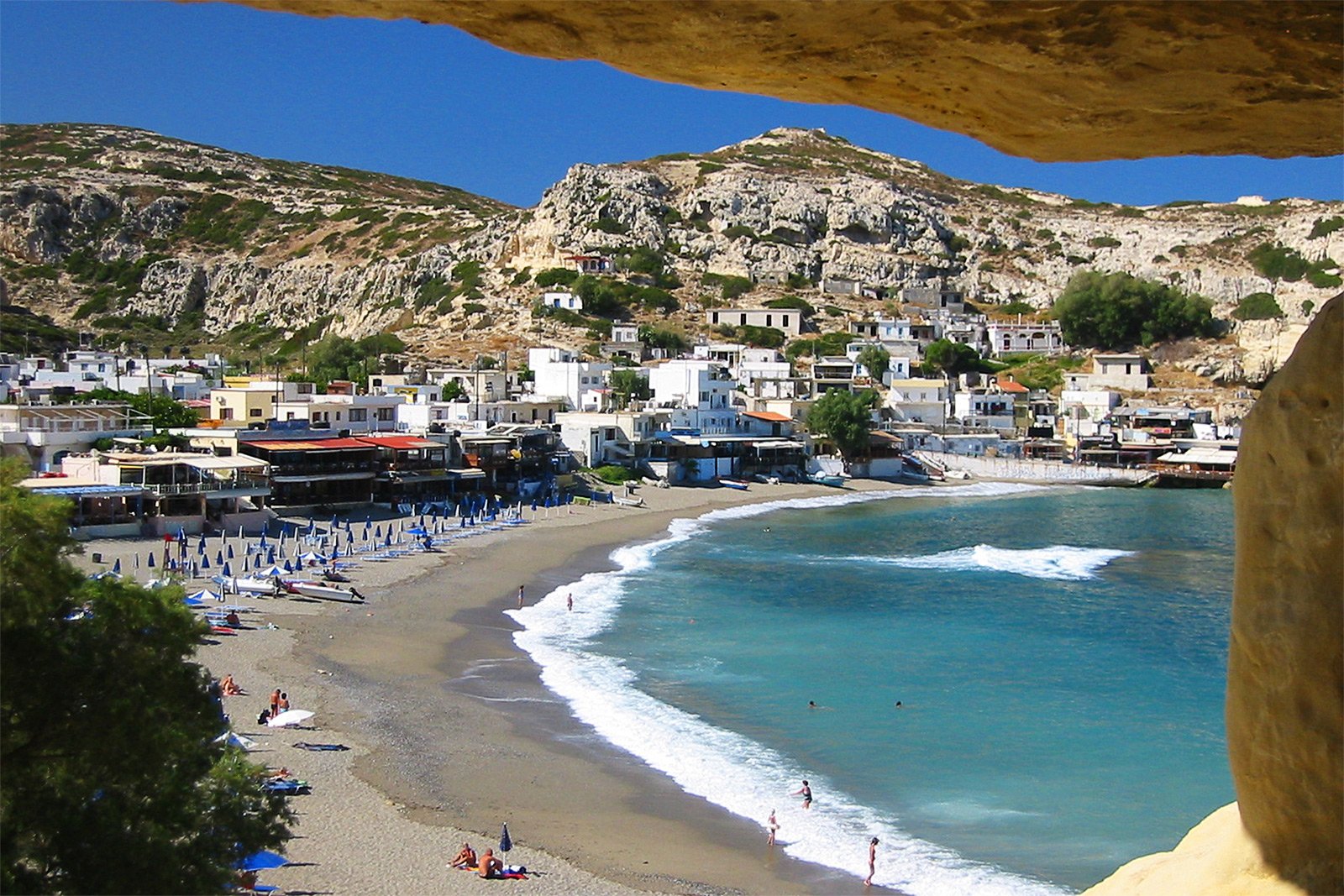 The village of Matala is rich in sights of historical value. Here you can find the ruins of the ancient Festa, where you will see palace that can compare with the Palace of Knossos. In ancient Gortyn you will see the temples of the ancient gods, the Roman Baths and the Basilica.

The easiest way to travel around the the Matala village is by car. You can get to the village on bus from capital of Crete.

The most striking landmark of the Matala village - its beaches, one of which is a bay surrounded by cliffs on three sides. These cliffs have caves, which you can visit - because here was once the biggest hippie community.
Things to do here
1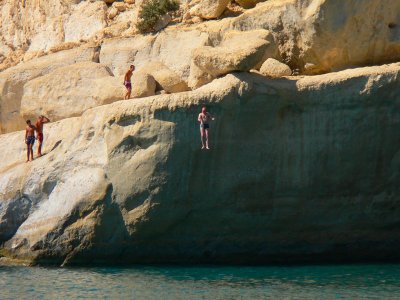 Dive from the rocks on the Matala beach
Dive in the waters of the Libyan sea from a cliff, which is located inside a cave - dwelling hippies.
FREE
8 Know more things to do?
Share your ideas of what to do on Crete with other travellers — together we'll make our travellings more interesting!
Matala on the map