Adventure Rating on Crete
TOP-31 adventure's step-by-step
recipes & lifehacks
How to eat figs on Crete
How to climbing on the fortress of Spinalonga on Crete
How to visit the Island of the Living Dead on Crete
How to walk above the gorge of Aradena on Crete
How to try Greek salad on Crete
How to walk through the ruins of Knossos Palace on Crete
How to take a dip in the waterfall Richtis on Crete
31 thing to doon Crete
Built by the Venetians in the 14th century, this fortress was intended to protect the population from the pirates, and now you can watch the unusual phenomenon drosoulites here.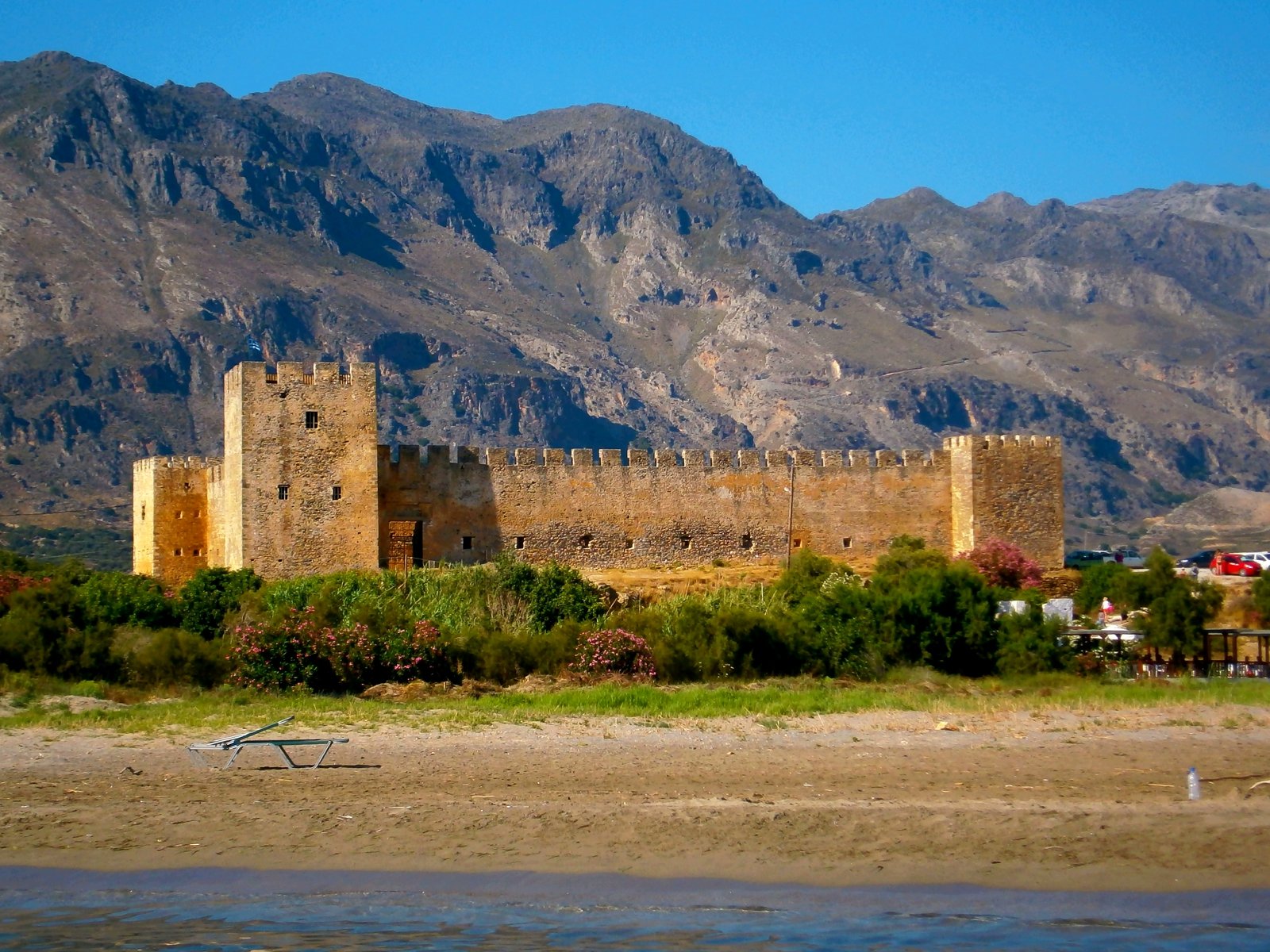 Castle was built by the Venetians to protect against pirates, and caused a rapid resentment of local residents, because it felt like the building was Catholic and foreign. During construction, it was often destroyed, but finally it was completed. Either because of the dislike of the locals or for some other reasons, inexplicable things began to happen here.

In late May, early in the morning, you can see the unusual phenomenon - drosoulites - from Saint Charalambos church to the fortress of Frangokastello shadows of warriors begin to move, the action lasts for almost 10 minutes.
Frangokastello on the map
Location: is 12 km from the village of Chora Sfakion and is a simple square castle with turrets.