Skotino Cave
#10 of 30 places to visit on Crete
Skotino Cave is also known as the Cave of Agia Paraskevi, because of the church, which is located next to it.

At the beginning of the 20th century the cave was discovered by Arthur Evans, and the archaeological investigations have been carried out in the 60s of the last century. Now the Skotino cave is officially closed to tourists, but sometimes travelers visit it to experience a rare sense of unity with nature without prying eyes.

The Skotino cave has a depth of several meters and consists of two chambers. The upper chamber serves as a viewing platform, where you can take photos and admire the internal structure of the cave in daylight. The lower chamber is not recommended to the untrained people without the necessary equipment.
Things to do here
1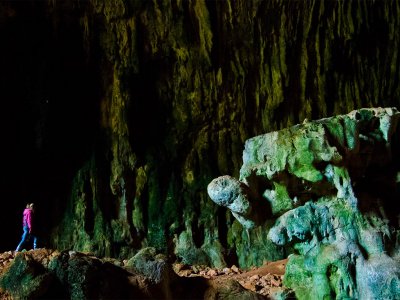 Joan Naples
Walk through the Skotino Cave
Take the necessary equipment with you and have an extreme descent into the cave, trying not to slip on the slippery stones.
How much:

free
11
Skotino Cave Guest
Share an idea!
Have an adventure or entertainment idea that we don't have yet? Share your idea with other adventure-seekers!
−
Skotino Cave on the map