Adventure Rating on Crete
TOP-31 adventure's step-by-step
recipes & lifehacks
How to eat figs on Crete
How to climbing on the fortress of Spinalonga on Crete
How to visit the Island of the Living Dead on Crete
How to walk above the gorge of Aradena on Crete
How to try Greek salad on Crete
How to walk through the ruins of Knossos Palace on Crete
How to take a dip in the waterfall Richtis on Crete
31 thing to doon Crete
Take local guide
You can visit this place in one of our tours.
Choose
Beautiful place of Crete, where there is unspoilt nature, there are three seas, and the color of the water has several different shades.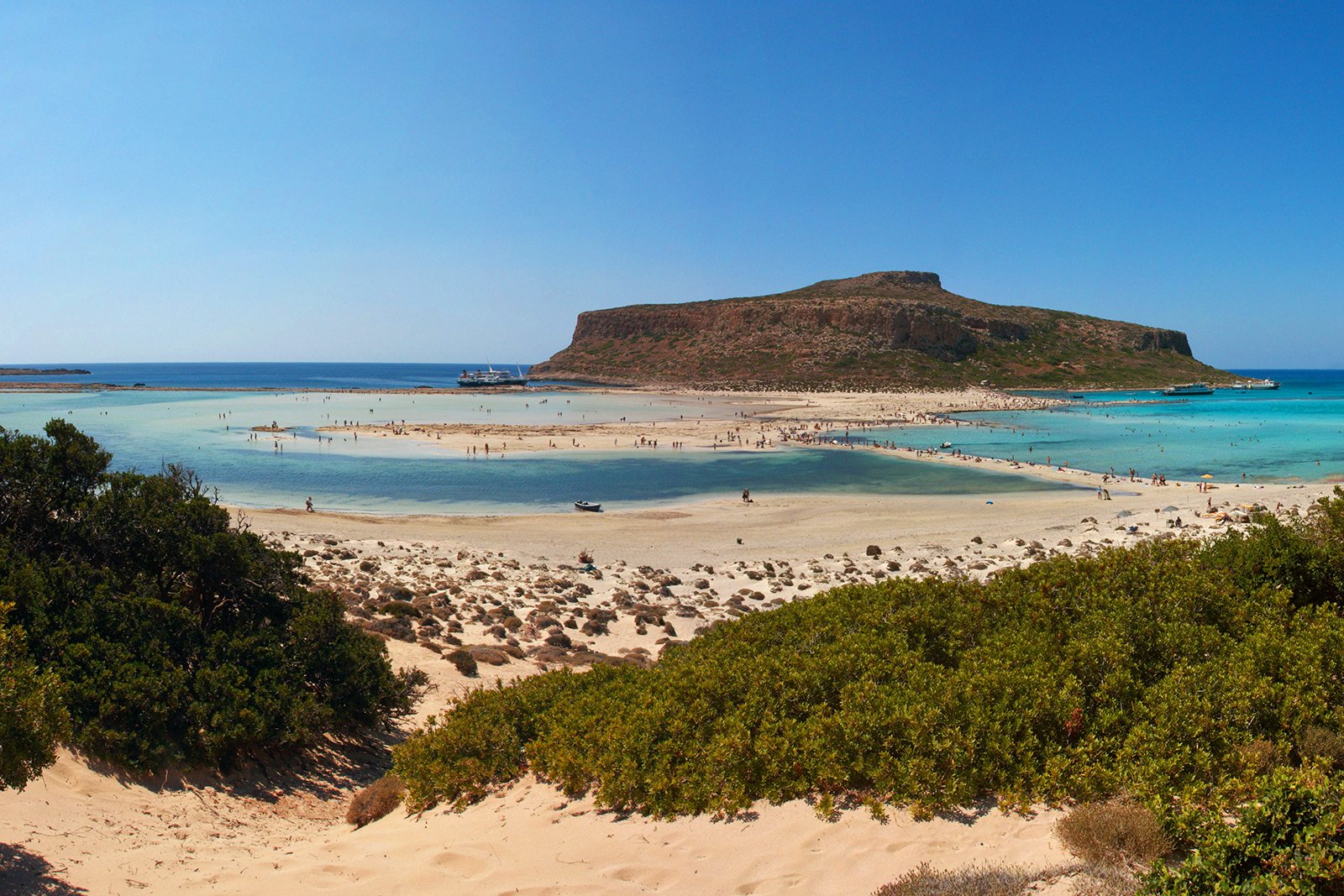 Balos Lagoon is located in Gramvousa Peninsula in the north-western part of Crete. You can reach it from the town of Kissamos.

The bay and the beach of Balos are impressive for the scenery, here, surrounded by tropical plants, you can dive into a state of trance when the beauty of nature around you knocked down.

Protected from strong winds, Balos Beach is a wild place where there is only rent sunbeds, but no shops with souvenirs and food. The water in the bay is crystal clear, and in some places, it poured all colorings of blue and green.
Balos Lagoon on the map