Safe
partner
Organizer
Balos Travel | Official website
Our agency organizes daily trips to the most breathtaking destinations: Gramvousa and Balos, Samaria Gorge, Elafonisi beach and Knossos, from various meeting points from Kissamos to Chania.
Adult price:
€39
.
Child price (4-12 yrs):
€20
.
In case of own transfer to Kissamos port, price for boat ticket is
€27 for adults
and
€13 for children
(3-12 yrs).
Book online
Our trip starts at your hotel or a location in its vicinity, with our bus. Our destination is the port of Kisamos. As soon as we reach the port, you go aboard the ship to set out on the cruise.
The ship departs from the port at 10:20 am. An hour later you reach the small island of Gamvrousa. The ship stays at the island for two and a half hours.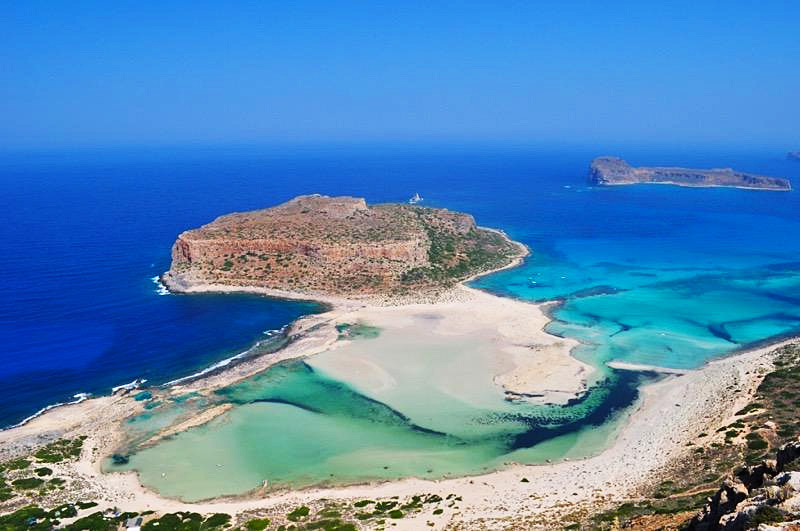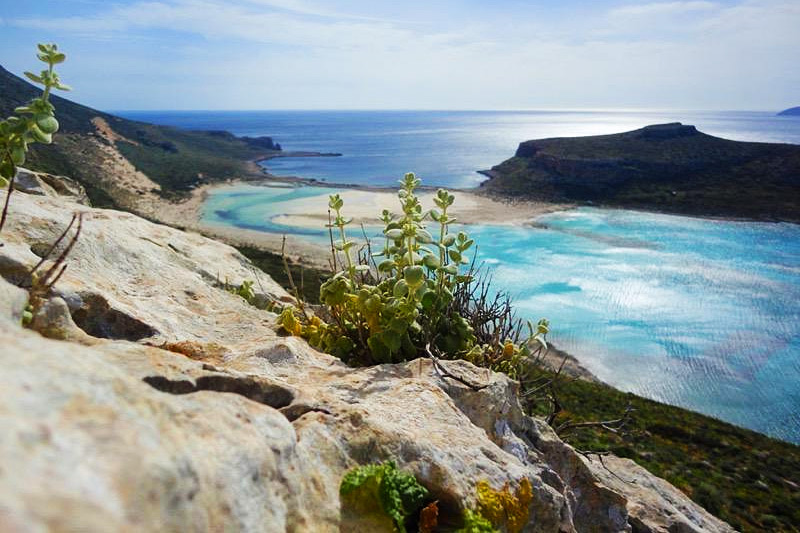 The castle of Gamvrousa is to be found at the top of the island… built by Venetians on top of some steep cliffs in order to act as a fortification protecting the island, today it offers visitors a panoramic view to the amazingly blue waters of the Cretan sea. If you wish so, you can climb up the path to the castle, if not, you can stay on the beach and swim.
The ship departs from Gamvrousa Island at 13:30 pm, the breathtaking lagoon of Balos being its destination… The journey is short, and lasts only about 20 minutes. The ship reaches Balos at 13:50 pm and stays there for three hours.
Words can't possibly do justice to the wild beauty your eyes will meet once you reach Balos… The white and at places pink sand, the turquoise warm and shallow waters, the rocks reaching for the sky around the lagoon… all these amazing elements come together to create a heavenly landscape, which you are bound to want to keep returning to!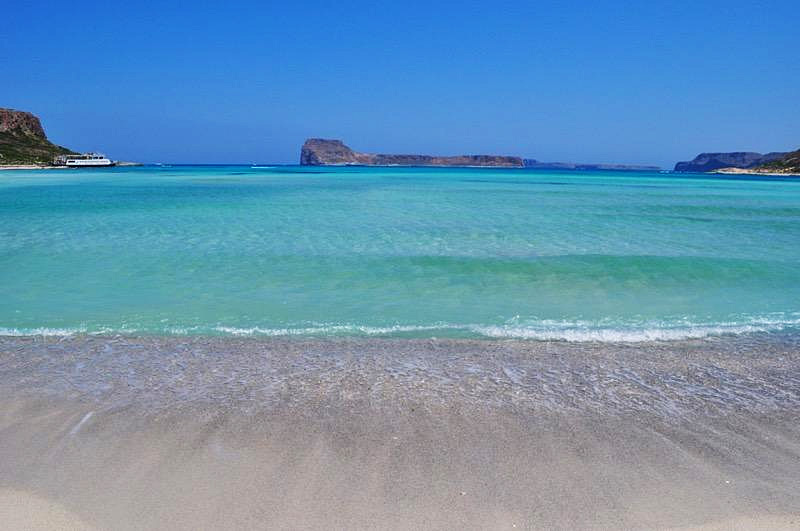 The ship departs for Kisamos Port at 16:30 pm. On board and throughout the journey, you can enjoy your meal in the self-service restaurants of the ship, where traditional Cretan dishes are being offered, or at the ship's bar.
You reach Kisamos Port an hour later; our bus will be waiting for you there, in order to return you to your hotel.
Duration: 11-12 hours.
Included: transfer, guide, boat ticket, information on board.
Tour schedule: daily from 8:00 am to 9:20 am depending on your location.