Safe
partner
Organizer
Balos Travel | Official website
Our agency organizes daily trips to the most breathtaking destinations: Gramvousa and Balos, Samaria Gorge, Elafonisi beach and Knossos, from various meeting points from Kissamos to Chania.
Adult price:
€24
.
Child price (4-12yrs):
€12
.
Starting from Kissamos,
adult price €34
and
child price €17
(4-12 yrs).
Book online
Walk through a deep ravine that's bathed in the sun and shaded by trees. Descend from often misty mountains on stony hiking paths, cross crystalline springs, walk over fascinating rocky landscapes, admire breath-taking cliffs and take breaks near gurgling fountains.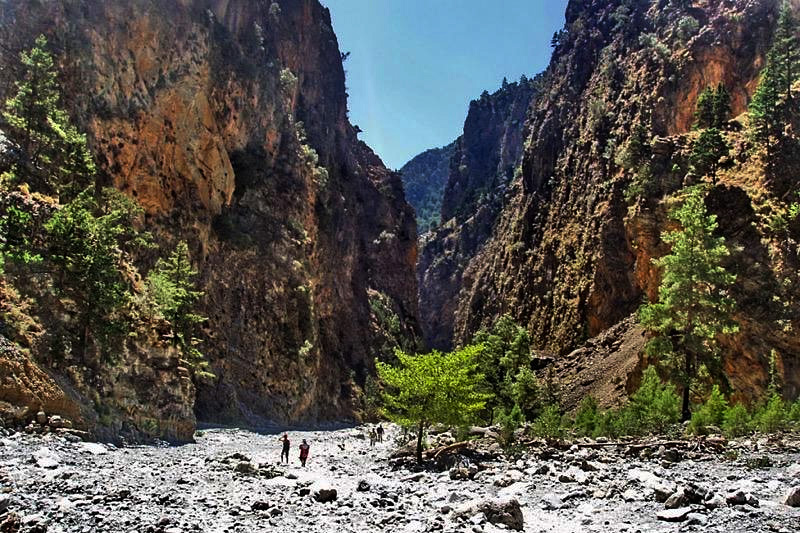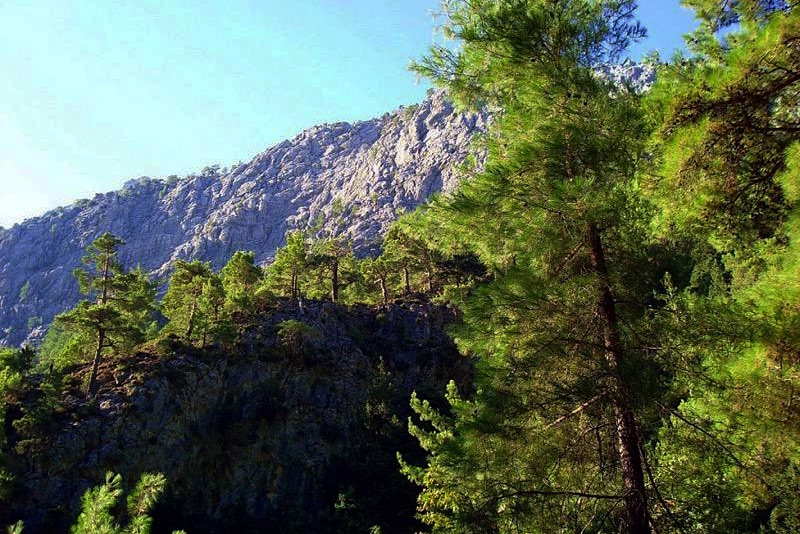 This is the longest gorge in Europe, extending over 18 kilometers (11 miles). It begins at the plateau of Omalos deep in the mountains and ends at the little beachside village of Agia Roumeli on the Southern coast of the island (facing the African coast!).
As you walk, you'll admire the changing flora full of pine trees, flowering plants, and herbs. At some point after hiking three-quarters of the way, you'll come across a fascinating abandoned stone village now used by the National Park Authorities. If you're lucky, you'll also come across wild Cretan goats known as Kri-Kri and get to admire birds of prey hovering in the skies above.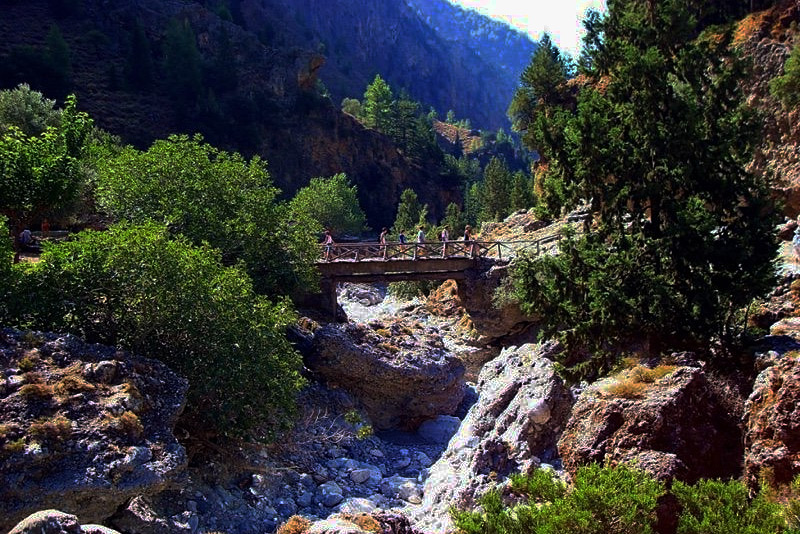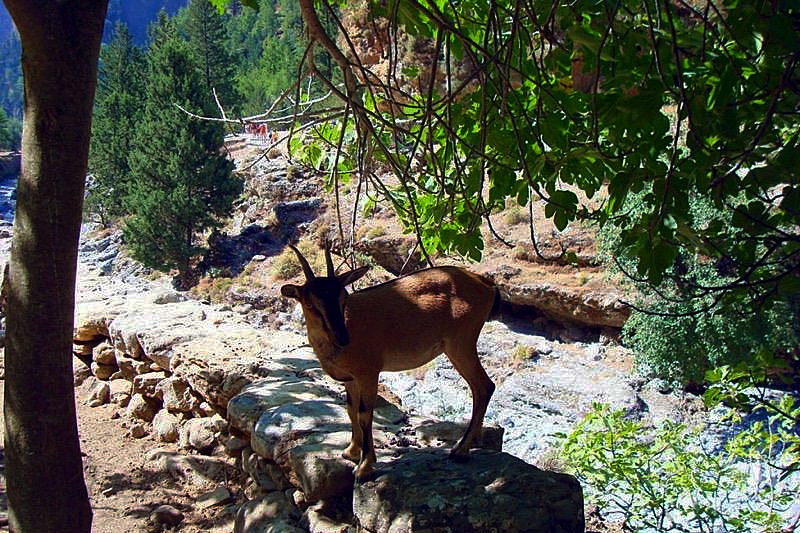 After a break in the little lazy village of Agia Roumeli, hop on a boat that takes you to the village of Chora Sfakion or Sougia, where the coach will take you back to the Chania-Kissamos side of the island.
We offer excursions to the Gorge as soon as the Park authorities open it for the summer season and until they close it to visitors in the autumn (generally May to October).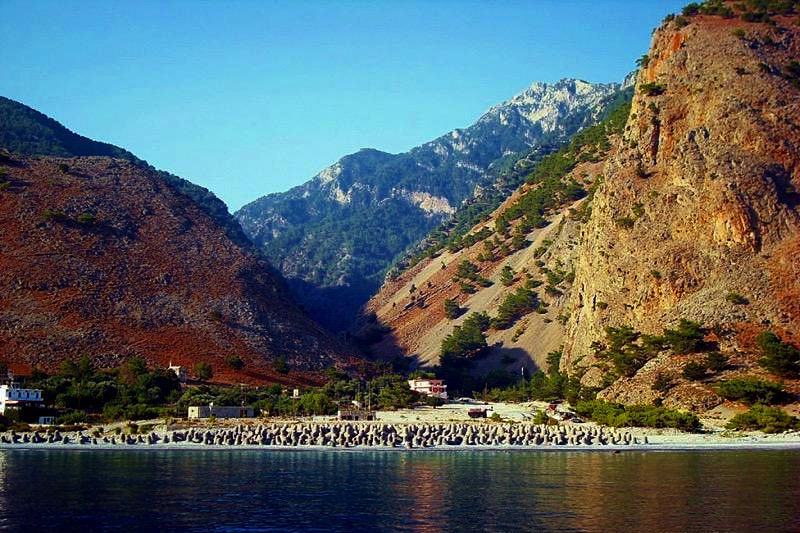 Program:
1. Early morning start and hotel pick-ups if applicable.
2. Breakfast stop for 20-30 minutes at Omalos (breakfast not included in the price).
3. Meet with guide at Gorge entrance with tickets (paid in advance aboard the bus).
4. Crossing of the Samaria Gorge (4-6 hours).
5. Free time in Agia Roumeli, good for a meal or swim.
6. Boat from Agia Roumeli to Sougia or Chora Sfakion pre-purchased by our guide (paid in advance on board the bus).
7. Return around 8:30 pm.
Duration: 12-13 hours.
Included: guide, transfer.
Not included: entrance fee to Gorge: €5 (free for children under 15 years old). Agia Roumeli or Sougia boat ticket: €10 (50% off for children up to 12 years old).
Tour schedule: daily from 5:00 am to 6:10 am depending on your location.