Safe
partner
Organizer
Terra Creta | Official website
We are organizing guided tours every day (in the summer period), in our facilities located in Kolymvari/Chania/Crete. You have the chance to become an expert in Cretan olive oil culture and taste, after a Terra Creta Olive Oil Experience tour, in our olive mill and bottling unit.
Adult price:
from €6
. We also offer a special discount for groups of more than 8 adults.
Children (under 16 years) price:
free
.
Book online
Olive oil enthusiast or expert? Passionate about a healthy diet or vegetarian? Friend of the Cretan culture and diet or just curious about natural products? In any case, you are in the right place to get all the answers.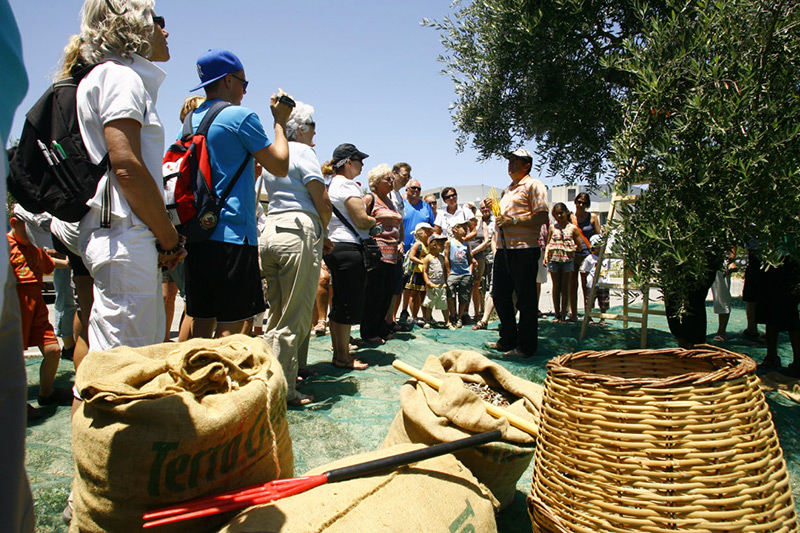 Located in the heart of Kolymvari region, just 20 minutes drive time from the city of Chania, Terra Creta can give you a total "olive oil experience" at its innovative, state of the art & certified facilities.
From harvesting to production in the olive mill, and from bottling to a guided olive oil tasting, visitors can experience and learn about every aspect of our precious juice of the olive fruit, the quality Cretan olive oil.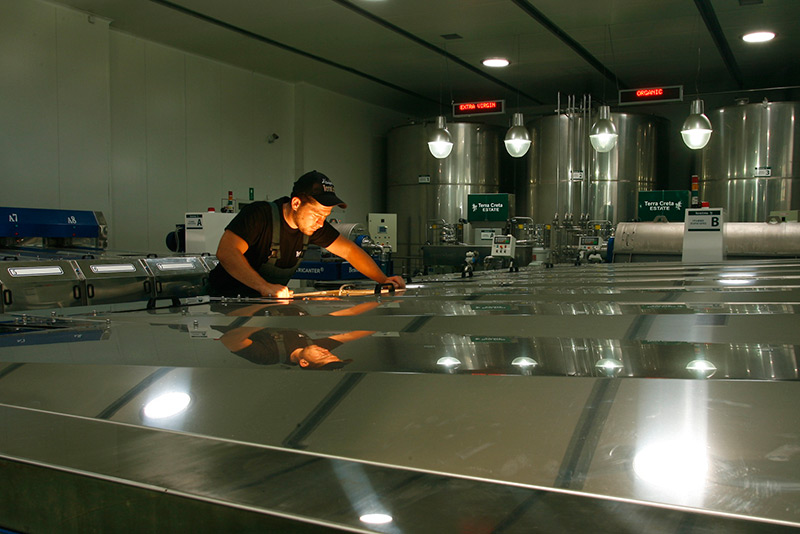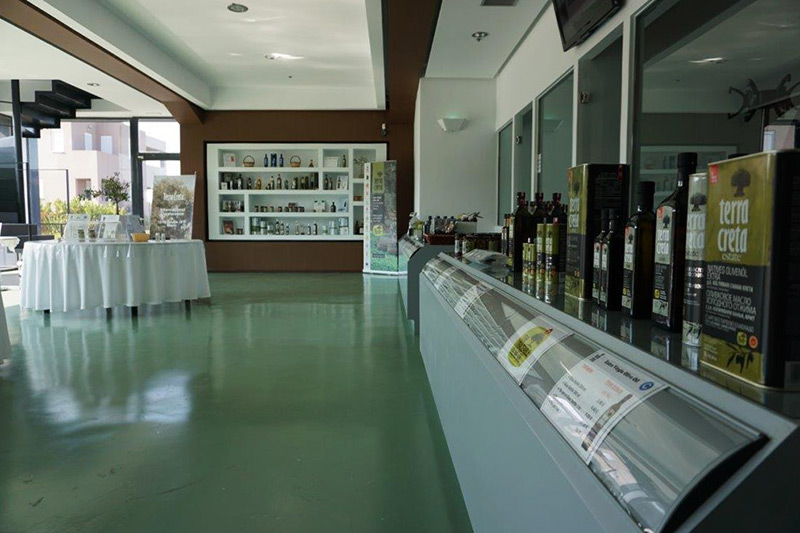 Further information about best use and storage are provided by our highly skilled personnel, also throught flyers in English, German, French and Russian.
Visitors can purchase high quality Terra Creta olive oil of different labels at our store, along with balsamic vinegar and Greek olives in a variety of travel-safe packaging.
Upon request, we can send purchased products to a given address via courier service with excellent rates and safe packaging.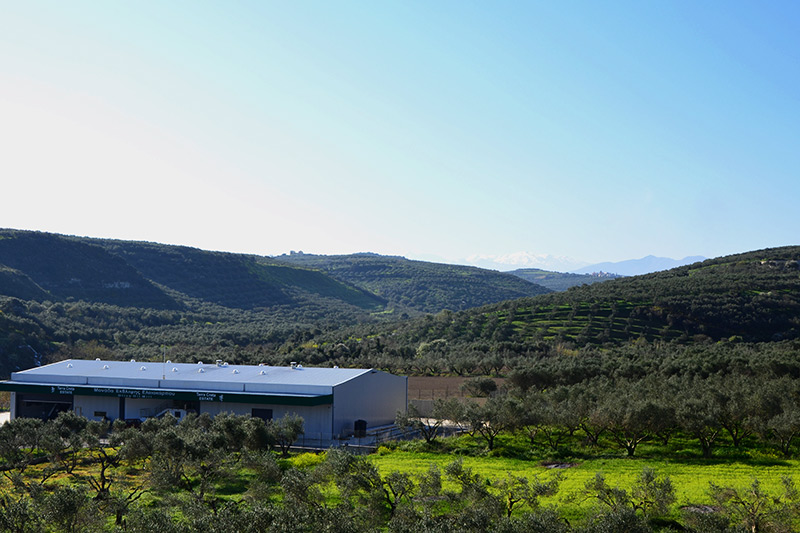 You will have a chance to sample a variety of appetizers after the olive oil tasting, free of charge.
IMPORTANT NOTICE:
Please keep in mind that the tour of 12:45 am is a combined tour with another large group, while those at 10:30 am and 02:30 pm are individual tours with 2 to 20 people.
Meeting point on the map
Terra Creta SA.
Duration: 1 hour.
Included: degustation.
Not included: transfer.
Tour schedule: 10:30 am, 12:45 pm, 02:30 pm.