Adventure Rating on Crete
TOP-31 adventure's step-by-step
recipes & lifehacks
How to eat figs on Crete
How to climbing on the fortress of Spinalonga on Crete
How to visit the Island of the Living Dead on Crete
How to walk above the gorge of Aradena on Crete
How to try Greek salad on Crete
How to walk through the ruins of Knossos Palace on Crete
How to take a dip in the waterfall Richtis on Crete
31 thing to doon Crete
Treasure of Richtis Gorge, this waterfall is considered one of the most beautiful in Greece, but to reach it, you need to overcome a long way through the gorge.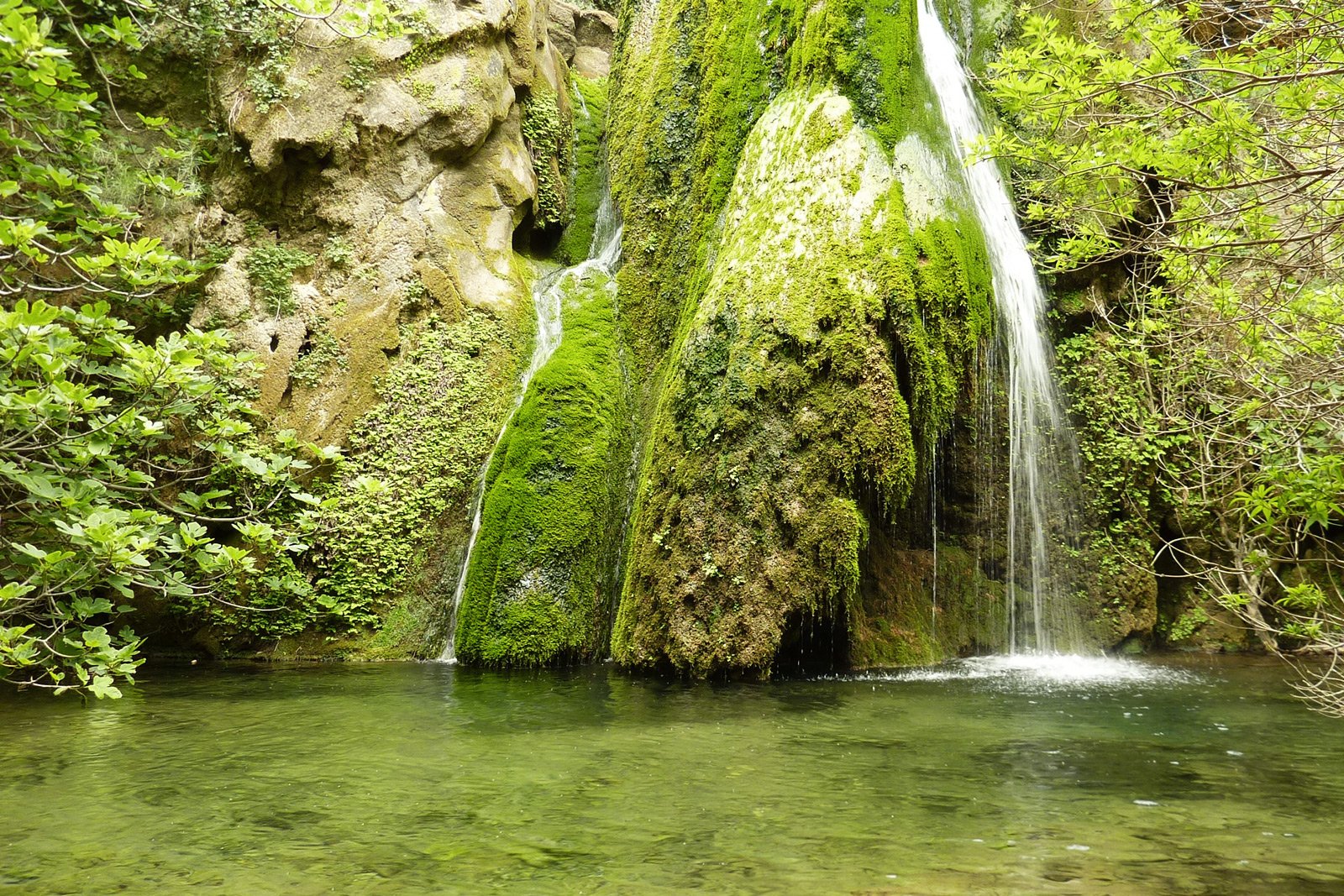 Richtis waterfall hiding in the Richtis gorge, you can reach it, starting from the village of Exo Mouliana, or from the Richtis beach. In the first case you will have to go more than an hour, but the road will be easy and very pleasant. The hike to the waterfall from the beach entrance takes only about half an hour, but on the way you can meet dangerous areas.

You can reach the Richtis gorge by car, it is located 52 kilometers from Agios Nikolaos and 16 kilometers from Sitia. If you go on the road connecting the two cities, the closer to Sitia is a pointer in the direction of the village of Exo Mouliana. Here is the entrance to the Richtis gorge.

In the Richtis gorge is easy to navigate, there are pointers. You will find the jungle thickets, and open hills, and blooming gardens with scents of citrus trees.
Things to do here
1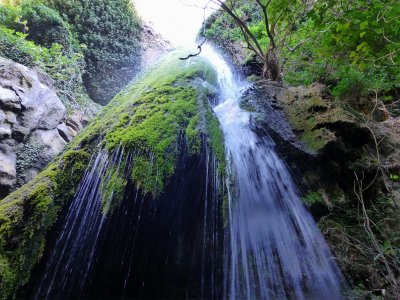 Take a dip in the waterfall Richtis
After a walk through the gorge Richtis it's time to plunge into the cool water, exposing yourself to the waterfall.
FREE
21 Know more things to do?
Share your ideas of what to do on Crete with other travellers — together we'll make our travellings more interesting!
Richtis waterfall on the map