Walk above the gorge of Aradena
#4 of 30 things to do on Crete
The villages of Agios Ioannis and Aradena connect with the rest of Crete with Vardinogiannis bridge hanging over Aradena Gorge about 140 meters deep. It was built at the end of the last century and now this bridge is very popular among those who love to tickle their nerves.
The Vardinogiannis bridge is very narrow and it can drive only one car. Bungee lovers jump into the gap of the gorge from over the bridge.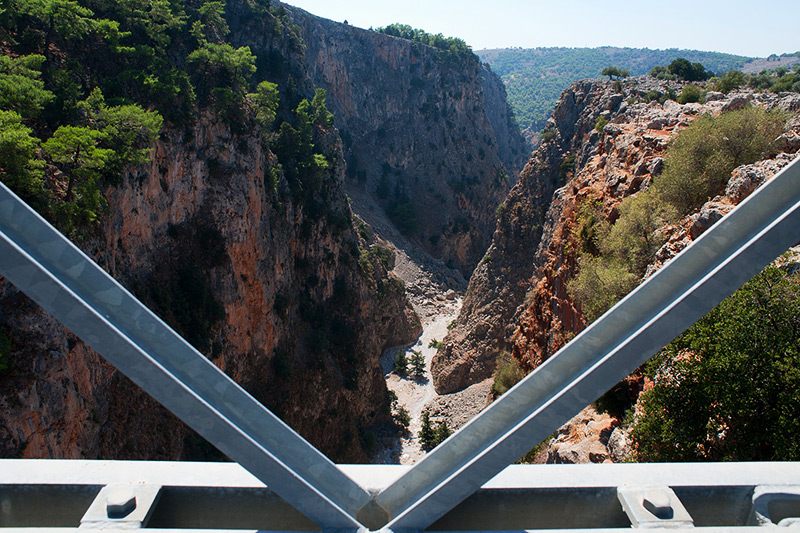 © Peter Shutter | Flickr
Stop in the middle of the bridge and look down - the height is breathtaking!
Where to do?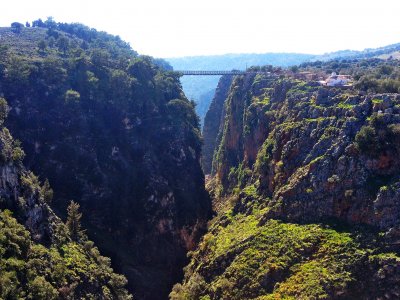 The Gorge of Aradena
Near the abandoned village is the gorge, which stretches to the coast of the Libyan Sea, and many desperate travelers can walk through it.
37
Crete
Location: Aradena village