Try water skiing
#52 of 74 things to do in Dubai
The beautiful and well-equipped Al Mamzar Park entices everyone into active beach recreation. Many famous athletes and regular sport fans come from around the world. Incidentally, one of the World Championships in water skiing was held in the United Arab Emirates at Al Mamzar Park.

So if you are up to water skiing, don't delay. Everything you need is here. You can rent skis at Al Mamzar Park's rental center and practice in the training center, so not only experienced athletes, but also beginners can conquer the water surface here.

In addition, this water sport can be adapted to virtually any age and level of training. Experienced instructors will help beginners to maneuver on the water surface, so each visitor gets the most incredible experience of this kind of sport.
Where to do?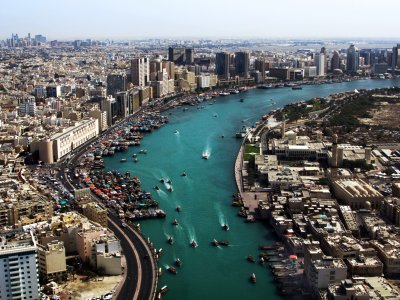 Al Mamzar Park
Sunbathing, swimming, lounging by the pool, playing football or cooking barbecue — Al Mamzar Park is a perfect place to relax.
21
Dubai
Location: Al Mamzar, Near Century Mall
Open hours: Sunday - Wednesday from 08:00 to 22:00, Thursday - Saturday from 08:00 to 23:00. Exception: Tuesday (women's day).
Phone: +971 4 296 6201

How much?
8 dirhams