Place:
Big Red Sand Dune in Dubai, United Arab Emirates
Would you like to traverse high sand dunes on a snowboard (to be more precise, a sandboard)? Then, take a trip to the Dubai Desert Rub' al Khali. This is where you can try to ride the wild waves of sand.
The highest point in the desert is Big Red dune, and you can reach it maximum for one hour. The desert is in the south of Dubai, and you have to go on the Hatta Road (E44). At the entrance you'll have to pay for the ticket (around 295 dirhams per day). Next to the famous Big Red dune and you can rent a snowboard. There are no lifts here, so you need to climb the dune on foot or using a
buggy
, which you can rent here.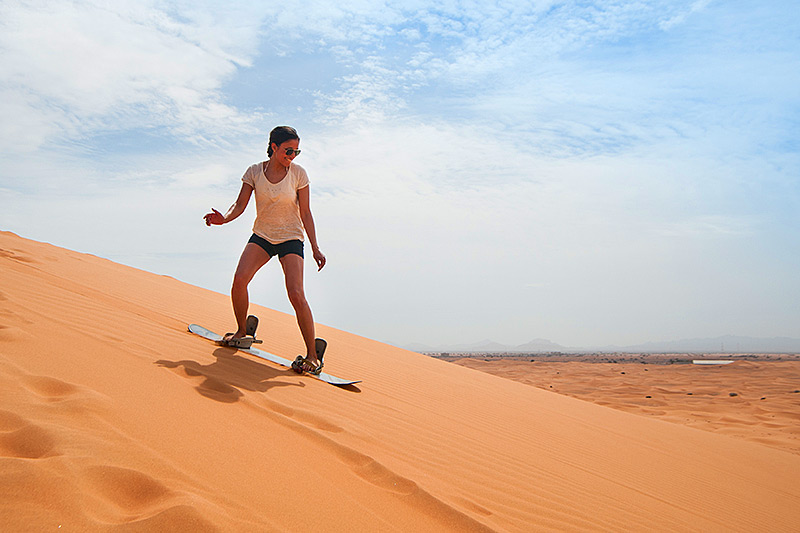 © Hans Christian Berge
The principle of snowboarding on the sand is a different from riding in the snow. Here it is necessary to take into account some of the technical features of the passage of turns and landing. The undoubted advantage is the fact that you can ride on the sand at any time of the year, without fear of severe frosts and avalanches.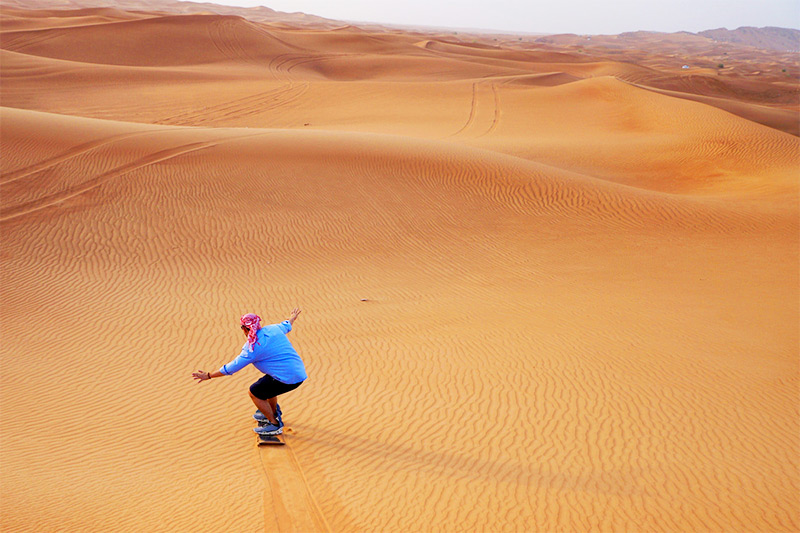 © Pankaj Sharma
Interesting fact: despite the fact that the speed on the sandboard is not as high as on the snowboard, the officially recorded speed on sandboard is 82 km/h!
In Dubai you can take a tour around the desert, which includes a sandsurfing, in the city you will find numerous companies offering day trips to the desert with the ability to ride on a sandboard.
Tips and hints:
it is better to come into the desert in the morning or at sunset - stifling heat of the day can spoil all the impression of adventure. Bring sunscreen, if you don't want to get burnt in the desert.
Prices:
you need 100 dirhams to rent a snowboard for one day.
Location:
Rub' al Khali desert