World
United Arab Emirates
Dubai
The Dubai Fountain
in Dubai
The world-famous Dubai Fountain astonishes with its unique and impressive light and musical shows.
The Dubai Fountain
#3 of 74 things to do in Dubai
The famous Dubai Fountain is located in the city center, in an artificial reservoir, next to the architectural giant Burj Khalifa.

Some features of the construction are quite remarkable: the length of the Dubai Fountain is over 270 meters, water jets reach a height of 50-storey building, in one second the Dubai Fountain can shoot into the air more than 80 tons of water.

Illuminated by thousands of spotlights, the Dubai Fountain is a truly incredible sight.

Region: Dubai, United Arab Emirates

Open hours: shows run daily from 6 pm till 11 pm at half-hourly intervals
Things to do here 2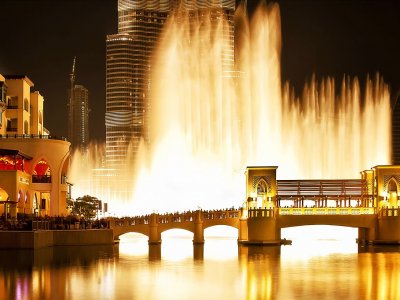 R.R.Mix
Admire the singing fountain
You should see the magical spectacle of light and water accompanied by music.
How much: free
34
The Dubai Fountain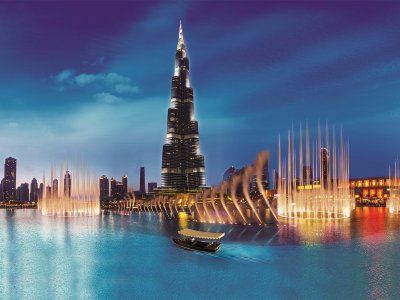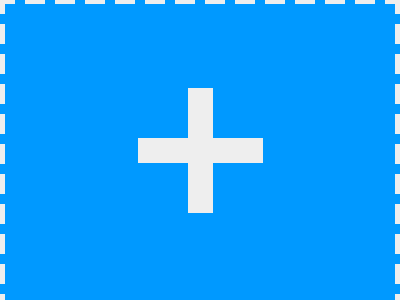 Guest
Share an idea!
Have an adventure or entertainment idea that we don't have yet? Share your idea with other adventure-seekers!
−
The Dubai Fountain on the map
More places to visit in Dubai
Photo credit © http://thousandwonders.net