Adventure Rating in Dubai
TOP-79 adventure's step-by-step
recipes & lifehacks
How to go buggy driving in the desert in Dubai
How to try sandboarding on sand dunes in Dubai
How to go to a desert jeep safari in Dubai
How to get on the top of the Burj Khalifa in Dubai
How to admire the singing fountain in Dubai
How to see a skeleton of a gigantic 155,000,000-year-old dinosaur in Dubai
How to take an abra boat in Dubai
79 things to doin Dubai
Take local guide
You can visit this place in one of our tours.
Choose
Dangerous, unbearably hot climate, constant lack of water and endless tons of sand, stretching for hundreds of kilometers.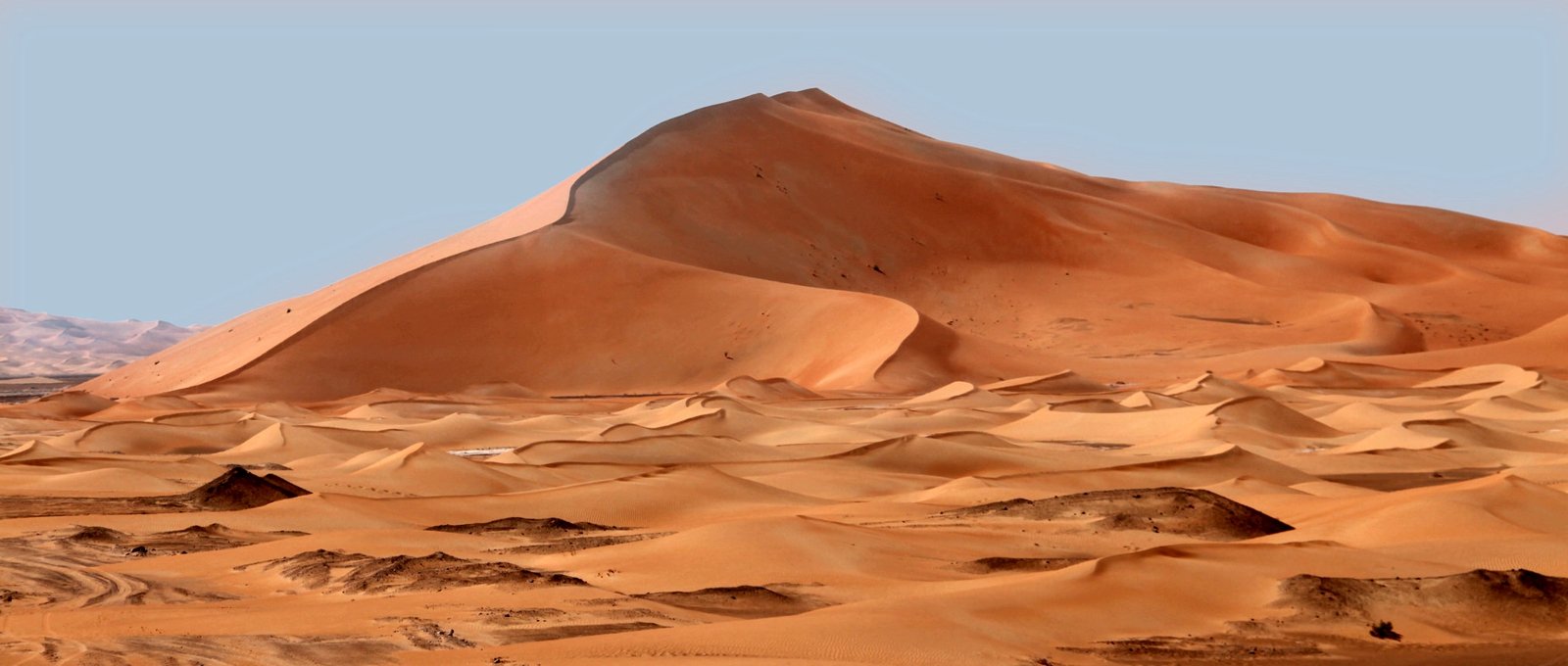 The Rub 'al Khali Desert is one of the largest and hottest deserts in the world, its name is translated as an "empty quarter" (in fact it occupies a larger territory). The desert stretched for four states - Yemen, Oman, Saudi Arabia and the United Arab Emirates. On the outskirts of the desert you can find natural oasis - Liv and El-Ain and in the middle of it - the oil fields.
Photo: Rub' al Khali desert, © John's Love of Nature
Dunes here reach a height of 250 meters, air temperature - a record-breaking 56 °, and the amount of precipitation, on the contrary, is the minimum. But despite the harsh climate, the desert is inhabited by lizards, rodents, camels and predators, here and there you can see some vegetation - palms, saltworts and camel's thorns. Besides that, the place has become an oasis for travellers who want to feel hot breath of the desert - ride buggies or quad bikes, try sandboarding, arrange a jeep desert safari and see traditional Bedouin camp.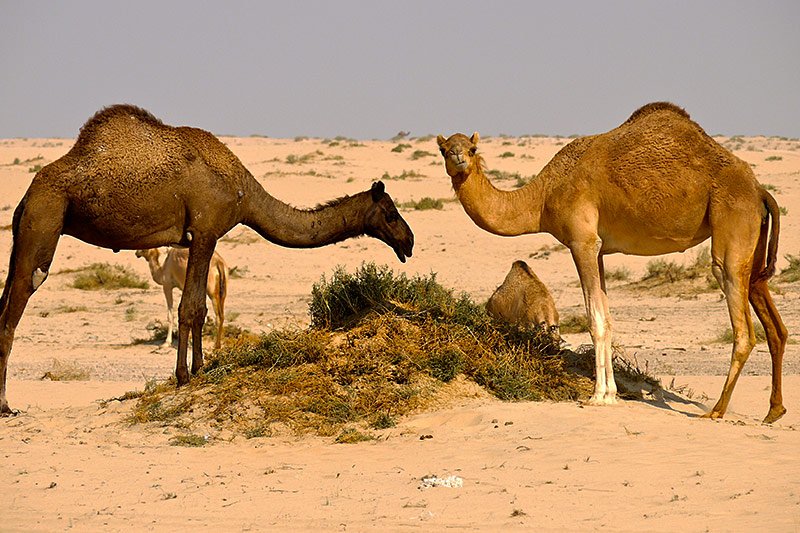 Photo: Rub' al Khali desert camels, © Andy Hayes
For the safety of travelers, Rub 'al Khali Desert is patrolled by rescue helicopters, so when you come to rest in the Emirates, don't worry and set out to see the miracle of nature with your own eyes.
Things to do here
5
Rub' al Khali desert on the map