Adventure Rating in Dubai
TOP-79 adventure's step-by-step
recipes & lifehacks
How to go buggy driving in the desert in Dubai
How to try sandboarding on sand dunes in Dubai
How to go to a desert jeep safari in Dubai
How to get on the top of the Burj Khalifa in Dubai
How to admire the singing fountain in Dubai
How to see a skeleton of a gigantic 155,000,000-year-old dinosaur in Dubai
How to take an abra boat in Dubai
79 things to doin Dubai
The recreation of an old Diving Village demonstrates how Dubai looked in the past and what was its main fisheries - fishing and pearl mining.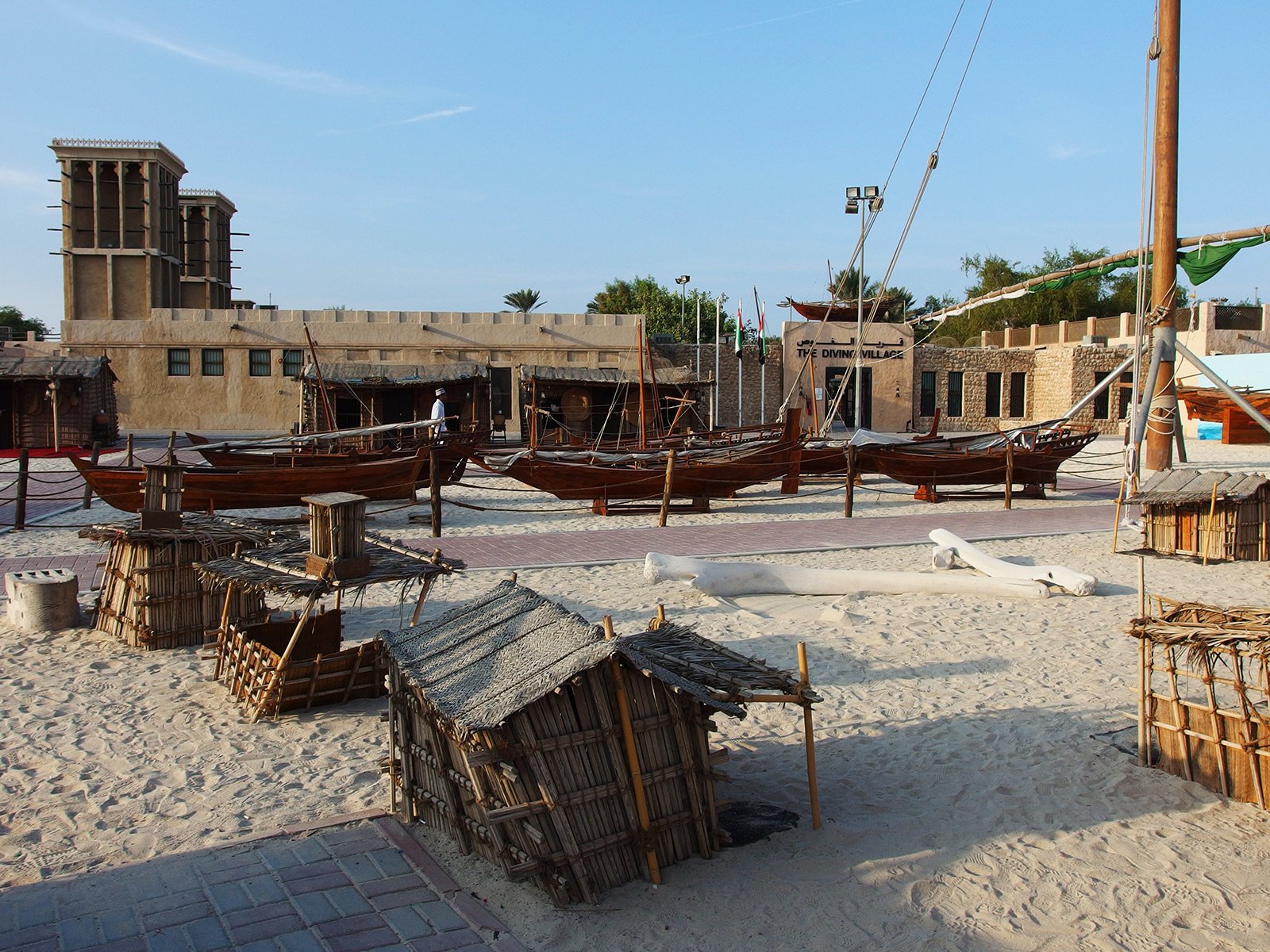 This is a special place for residents of Dubai. The Diving Village keeps memory of those times when the city survived due to fishing and pearl mining. The ancient traditional Arab vessels and gear, the exhibits presented here, accurately convey the atmosphere of the past, thriving in the village.
The Diving Village is located on the peninsula of Shindag in the neighborhood of the
Heritage Village
. It is a space enclosed by walls with houses built in the traditional style on the inside, and two anchors holding a model of a fishing boat - the dhow on the outside, at the entrance.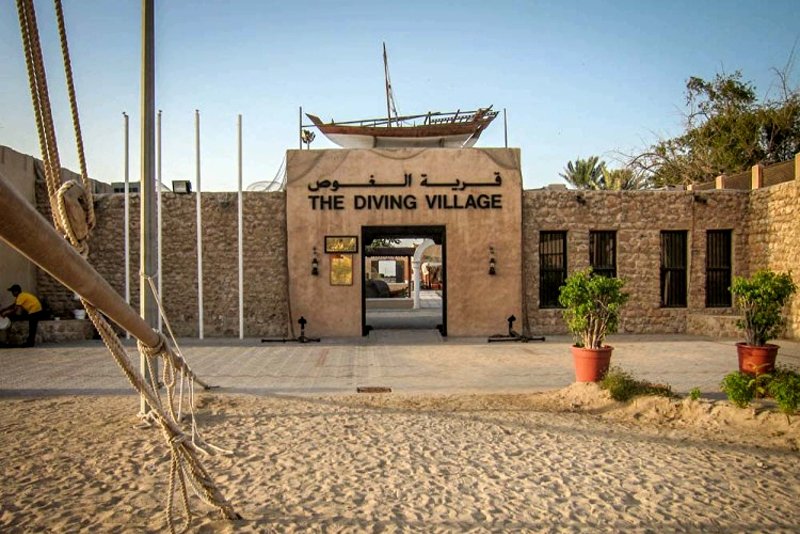 Photo © Ber-De
In the village, except for the dhow, you can find other boats which were used for pearl fishing: jalbut, sama, sambuk, buggara - a small fishing boat, a cane shash boat, that does not sink, even if fills with water to the brims, battile - designed for long voyages and of course abra - a sea taxi (still riding passengers through Dubai Creek).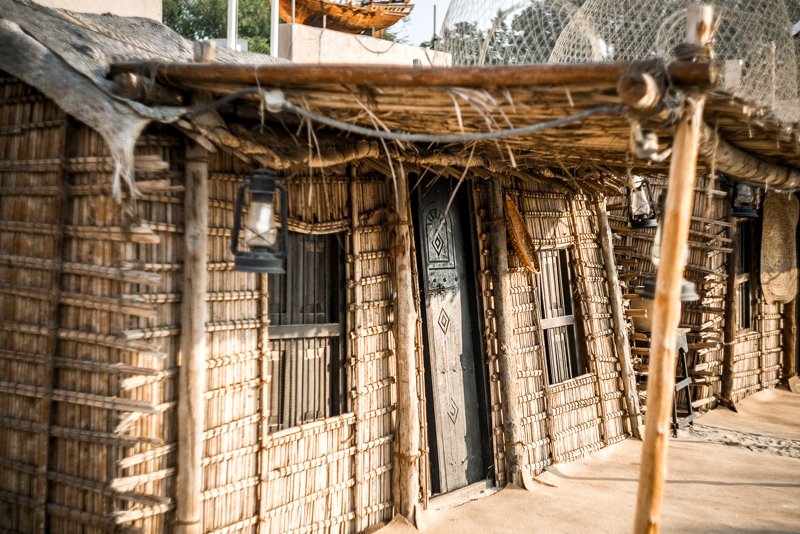 Photo © Ber-De
Here also, traditional fishing inventions and gears are presented. For example, a hemisphere or a cube of cement with round holes - mshedd - bait or a house for fish. Mshedd is first made, than it is installed on the seabed, sometimes up to a hundred pieces at once, creating an artificial reef and attracting fish to settle in. In the meantime, the fishermen arrange the gargoyra - wicker cages around. The device is not tricky, but its very effective.
In the Diving Village there is a lot to see and learn. There is plenty of space to walk around and a lot of cafes and restaurants where you can have a bite of traditional Arabic dishes.
Diving Village on the map
Location: Bar Dubai district.
Open hours
Daily from 8:00 am till 10:00 pm, on Friday from 8:00 am till 11:00 am and from 4:00 pm till 10:00 pm.