Adventure Rating in Dubai
TOP-79 adventure's step-by-step
recipes & lifehacks
How to go buggy driving in the desert in Dubai
How to try sandboarding on sand dunes in Dubai
How to go to a desert jeep safari in Dubai
How to get on the top of the Burj Khalifa in Dubai
How to admire the singing fountain in Dubai
How to see a skeleton of a gigantic 155,000,000-year-old dinosaur in Dubai
How to take an abra boat in Dubai
79 things to doin Dubai
The old Spice Souk is not yet touched by «the civilization» it keeps traditions and primordial appearance, but the number of shop counters here reduce every year.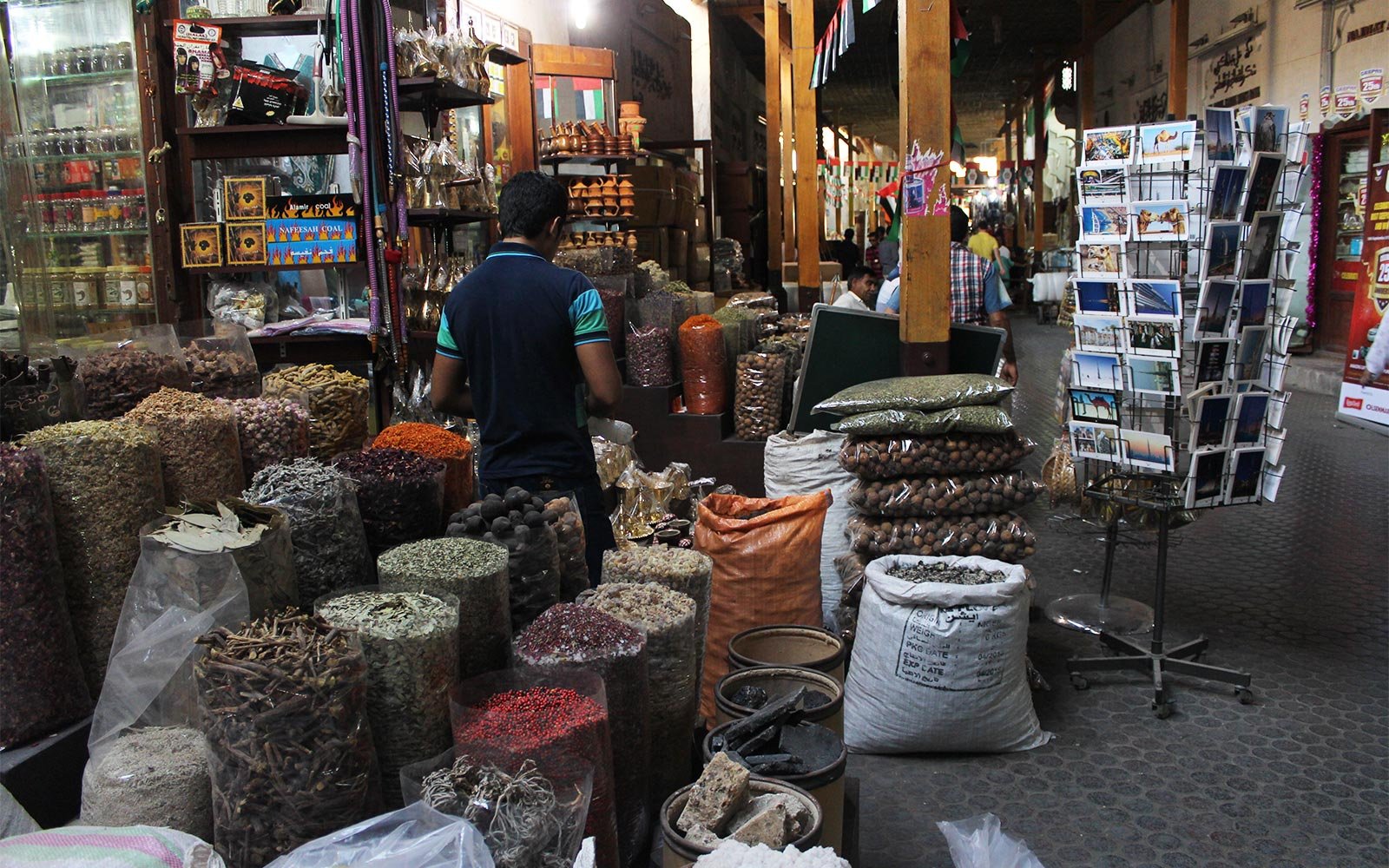 It is a place where the atmosphere of the old Middle East literally fills the air – at Spice Souk the smells of all kinds of spices and herbs can make you light-headed. You can come here just for an excursion, but walking along the narrow streets of the market, it is simply impossible to resist a purchase.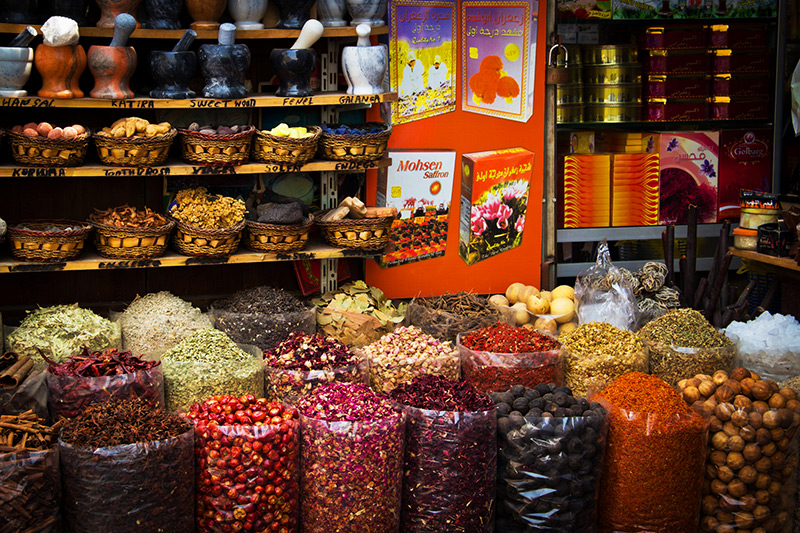 Photo: Spice Souk in Dubai, © Alex Berger/Flickr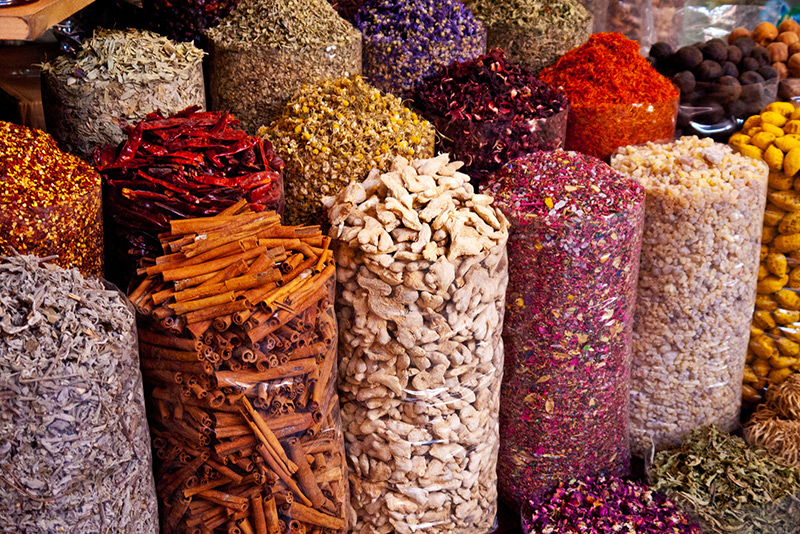 Photo: Spice Souk in Dubai, © dario dp/Flickr
They sell here hundreds of different kinds of spices, nuts, dried fruit, hookah accessories, herbs and seeds. Many of them are available for tasting before you buy.
Things to do here
4
Spice Souk on the map
Location: Deira district, D 85, Al Ras (just off Sikkat Al Khail Rd).
Open hours
the market is open seven days a week from 10:00 to 22:00, on Friday it opens at 16:00.