Buy bakhur for your home
#11 of 74 things to do in Dubai
The amazing aromas of the Middle East can be purchased not only in the form of a bottle of perfume – in Dubai, you can find a special fragrance for your home called bakhur.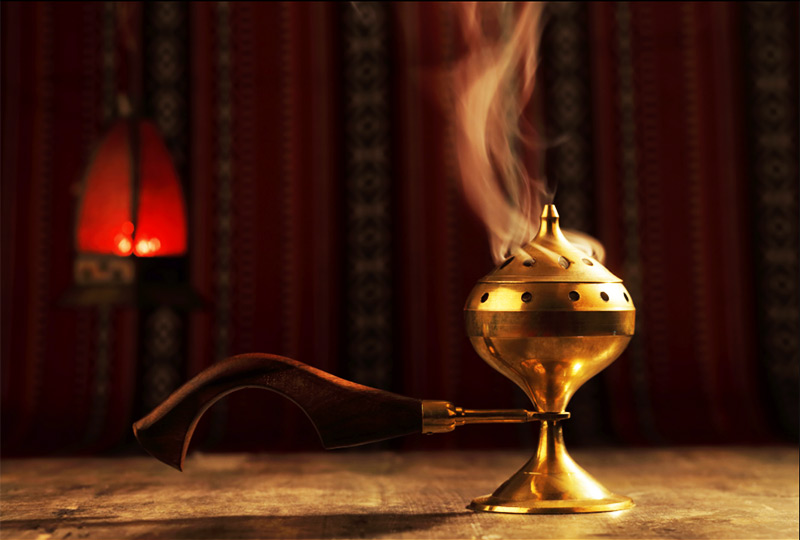 Photo: Bakhur in a mabkhara
Bakhur is natural wood chips, soaked in essential oils, pressed into a bar. It is designed specifically for aromatizing apartments, cars or workplaces. To fill your dwelling with a pleasant smell of jasmine, sandalwood, amber or citrus it's enough to burn a bar of bakhur in a special censer called mabkhara. There are traditional old style mabkharas as well as electric ones.
Fragrant chips will burn quickly, filling your home with a fragrant smoke. The smoke will soon dissipate, leaving only a persistent smell behind.
Bakhur can be found at Spice Souk or in shopping malls in Dubai.