See a Bengal tiger
#53 of 74 things to do in Dubai
Want to see a Bengal tiger? Meet these huge cats and other animals at the Dubai Zoo, located near the famous Burj Al Arab.

Once at the zoo, you will not see the familiar palm trees - there are deciduous trees everywhere, which is not typical for these locations.

There is no organized cage system - all animals coexist peacefully with each other in the neighborhood. This zoo hosts 230 species of animals and 400 species of reptiles.

Bengal tigers, as well as cormorants, gorillas, Arabian wolves, wild Gordon cats are listed as endangered. The population of these animals decreases every year. And some of them are rarely find in their natural habitats.
Where to do?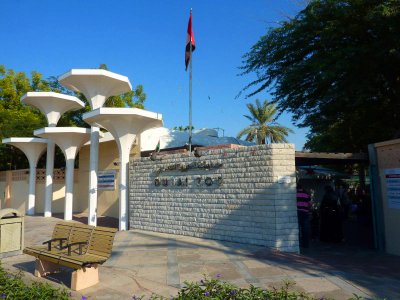 Dubai Zoo
The oldest zoo in the Arabian Peninsula is one of the best places for a quiet family holiday.
21
Dubai
Open hours: from 10:00 to 18:00 in summer, from 10:00 to 17:30 in winter. Tuesday is a day off.
Phone: +971 4 349 6444

How much?
3 dirhams, children up to two years - free of charge.