Create and buy your own perfume
#19 of 74 things to do in Dubai
Perfume Souk offers a great range of various perfumes, so anyone can easily find a fragrance there that will suit him or her. Yet, if you're in search of something unique, turn to the owner of a perfume shop with a request to create a new perfume for you personally – one of a kind, one that will reflect your individuality. You can choose a few scents that "open" best on your skin, the perfumer will mix them – and here it is your own, unique fragrance!

No doubt, this way of buying a perfume is much more exciting than buying a bottle of ready-made cologne :) A personal fragrance used to be a luxury, but now everyone can afford it.
Where to do?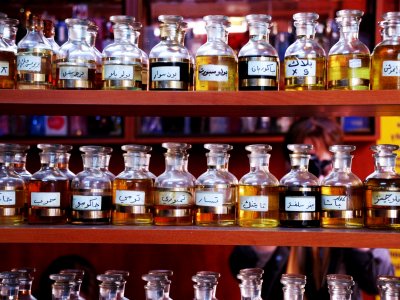 Perfume Souk
At Perfume Souk there's a great selection of aromas and fragrances, but you can also create your own unique perfume there!
28
Dubai
Location: Deira district

How much?
the price of your unique perfume from Dubai will depend on the cost of its components and the volume of the bottle.