Visit Fish Souk
#30 of 74 things to do in Dubai
The lively Fish market in the area of Deira is a traditional Arabian souk, a place worth visiting even for those who do not plan to buy seafood. It's worthwhile going there for the sake of meeting with the local spirit and the amazing variety of fauna of the Indian Ocean. The trays are full of fish and seafood for every taste: shrimp, clams, crabs, blue lobster and what not.

For shopping needs, it's better to go to Fish market in the morning, when the traders get fresh catch, or in the late afternoon, when the prices are the lowest.
Where to do?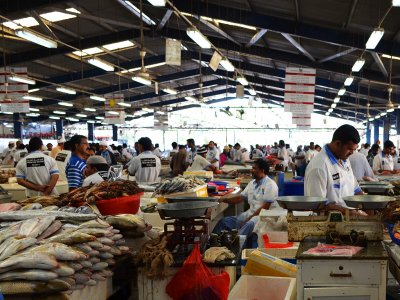 Fish Souk
Fish Souk of Dubai offers an excellent selection of seafood; moreover, the market itself is a flamboyant and lively place to visit.
51
Dubai
Open hours: the market is open seven days a week from 06:30 am to 02:00 pm and from 07:00 pm to 11:59 pm