Oddviser
adventure's step-by-step
recipes & lifehacks
How to ride a board on volcano in Nicaragua?
How to walk inside the active volcano in Greece?
How to feed flying dogs in the jungles of Thailand?
How to cycle along the Great Wall of China?
How to swim in the famous Trevi Fountain in Rome?
How to ride a kayak along the canals of Venice?
How to walk on the roofs of skyscrapers in Dubai?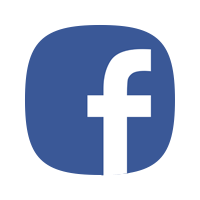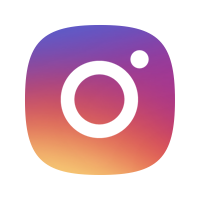 Ride on the traditional local "transport" - a camel, which is here called the God`s gift to the Bedouins. It`s very calming experience.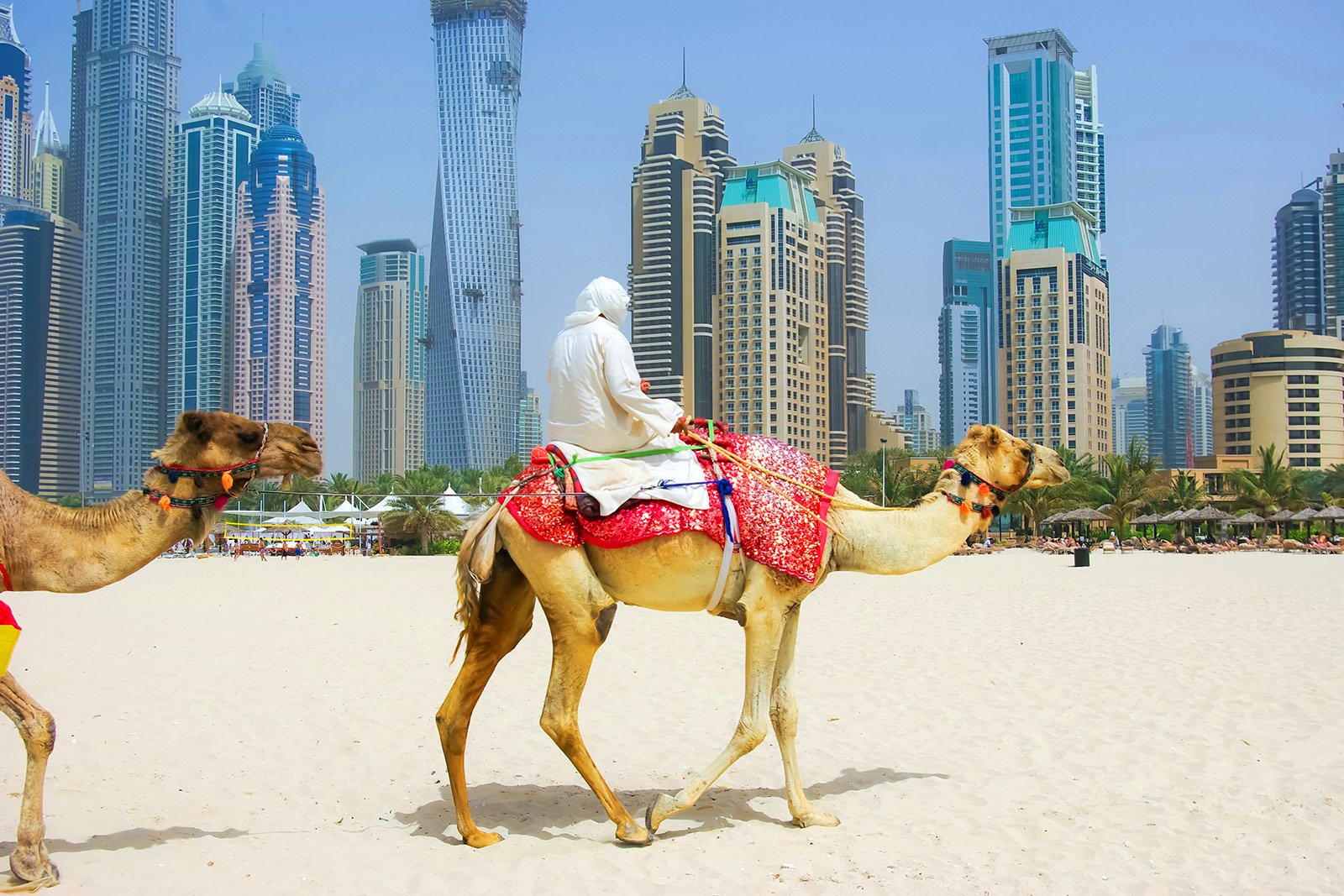 Once camels was used for trading and transportation of the goods, because thanks to their stamina they can go without food and water for a long time. Now they are popular with the guests of Dubai - everyone wants to feel like a Bedouin for a while, sedately swaying over sand dunes.
You can do it on many beaches in Dubai, for example, Marina Beach. It is located on the western outskirts of the city and it`s considered countryside, so the entry is free. The beach here abruptly changes to the stone jungle - the area is actively built up with skyscrapers. This combination of old and new creates very contrasting landscapes - the water surface of the bay and white sand is on one side, and skyscrapers and roads - on the other.
How to do?
1. To get from the center of Dubai to Marina Beach, take a cab or rent a car and drive along the route E 11 - along the Sheikh Zayed Road. Approximately after 15 km of going straight ahead turn to the exit 32 on Al Naseem Street towards Al Marsa Street. Follow the signs to Marina Dubai. Head down Al Gharbi Street towards Al Mamsha Street / The Walk. You will see the right beach behind the row of restaurants and a cinema.
2. Camels peacefully sit on the sand and rest, or give the other holiday-makers a ride. The instructor will show you how to get on a camel and how to behave while being in the saddle. They are sufficiently peace-loving animals, so do not be afraid of them. Be calm, and they will repay you the favor.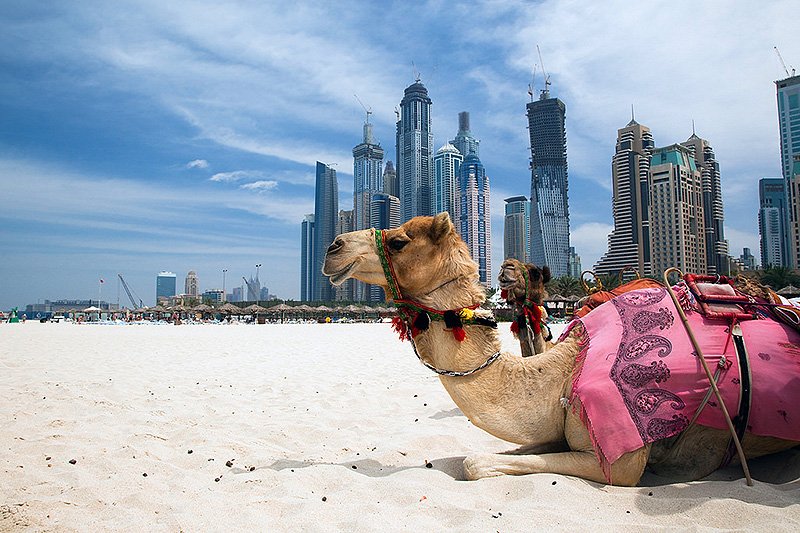 3. When the camel gets up, you will suddenly find yourself high above the ground. Keep your hand tightly on the rails and go for a walk along the coast of the bay.
Where to do?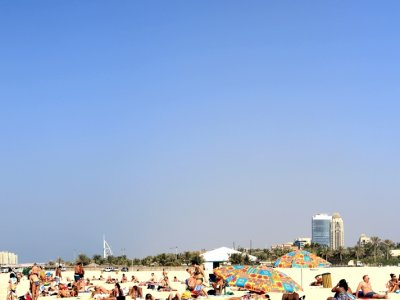 Marina Beach
Gorgeous beach where soft and hot sand, turquoise water and splendid skyscraper wall behind perfectly match each other.
11
Location: Dubai Marina
Open hours: Round-the-clock and free

How much?
The cost of riding depends on the duration. The minimum price is 50 dirhams.
Tips and hints
Do not forget to put on a head-dress in order not to get a sunstroke.

Even without riding a camel, you can take a picture with them for free.