Oddviser
adventure's step-by-step
recipes & lifehacks
How to ride a board on volcano in Nicaragua?
How to walk inside the active volcano in Greece?
How to feed flying dogs in the jungles of Thailand?
How to cycle along the Great Wall of China?
How to swim in the famous Trevi Fountain in Rome?
How to ride a kayak along the canals of Venice?
How to walk on the roofs of skyscrapers in Dubai?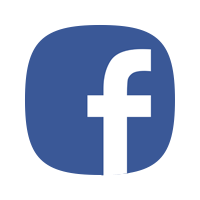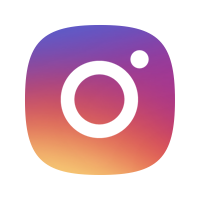 In the Dubai Mall, there is a skeleton of dinosaur, which is more than 155 million years old.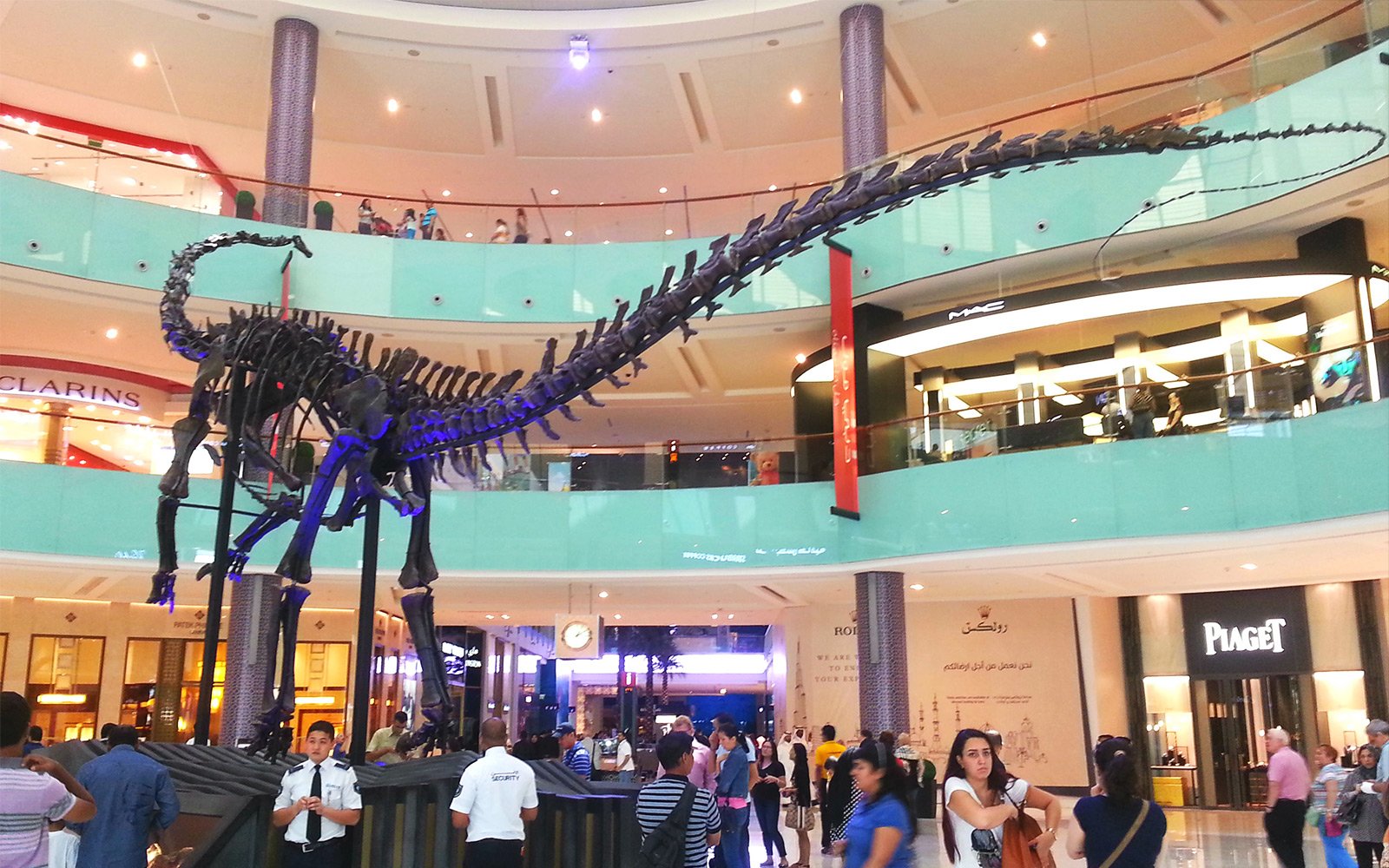 The skeleton of this 155,000,000-year-old dinosaur consists almost entirely of original bones. It is the real and the most complete specimen of the Diplodocus in the world - a herbivorous giant with a long neck, a tail resembling a long whip, and a little head that isn`t comparable to its massive body.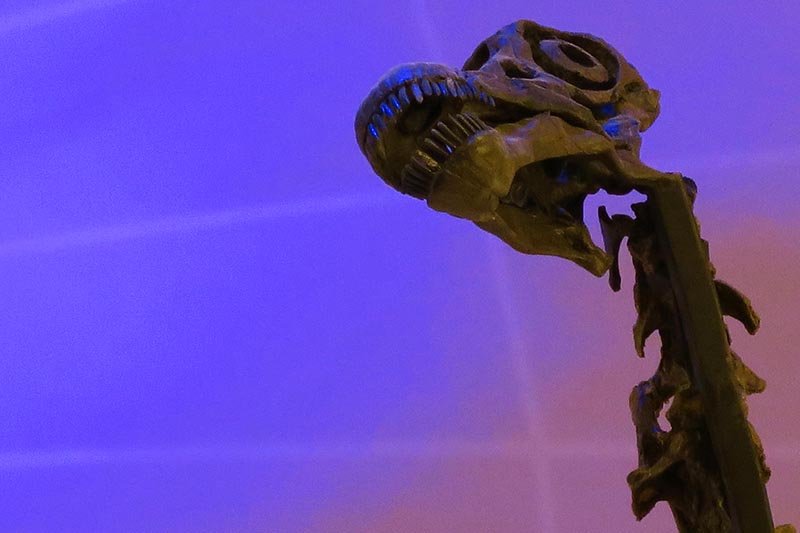 Photo: Head of diplodocus, © Bardino Myriam
In 2008, the remains of the Diplodocus (Amphicoelias brontodiplodocus) were found in the american state of Wyoming and exhibited at the Museum of Natural Sciences in Houston. In 2014, the skeleton was purchased by the Dubai company Emaar Properties. It also owns the famous Burj Khalifa.
Since then, the skeleton of the dinosaur has been adorning the main atrium of Dubai Mall. The exhibit impresses visitors not only with age, but also with its size - the height of the skeleton is 7 meters, the length is about 25. And the marks were found on the tail, probably left by the predator.
How to do?
1. Go to the Dubai Mall at the foot of Burj Khalifa - the largest shopping mall in the world. Go out at the Burj Khalifa or Dubai Mall Metro Station. The buses № 27, 29 and F13 also run here. Get off at the Dubai Mall Terminus or Burj Khalifa bus stop.
2. In the main atrium of the Dubai Mall on a pedestal, surrounded by arches, you will see a huge skeleton of a dinosaur - one of the largest creatures that lived about 155 million years ago. There are displays and a huge bone, lying separately from the rest of the skeleton on the pedestal, so that anyone can examine closely its structure.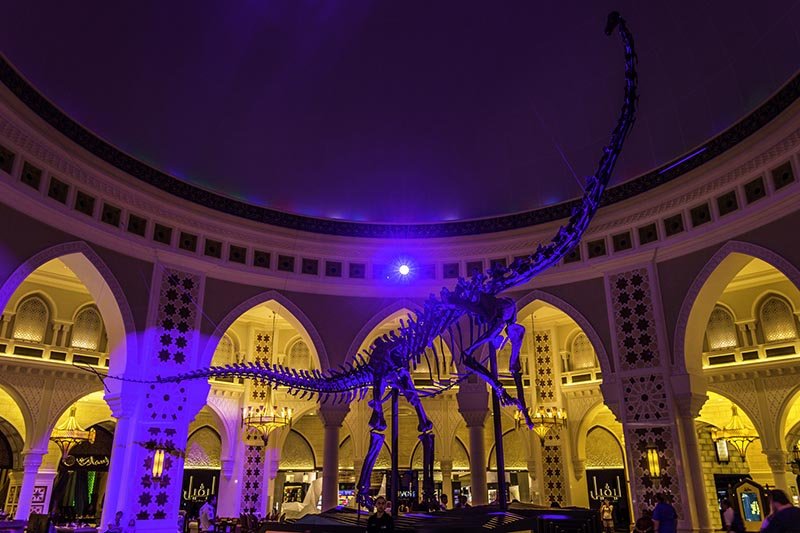 © Gilbert Sopakuwa
3. If you want to take a picture of the skeleton as a whole, go to the edge of the site or go up to the second floor.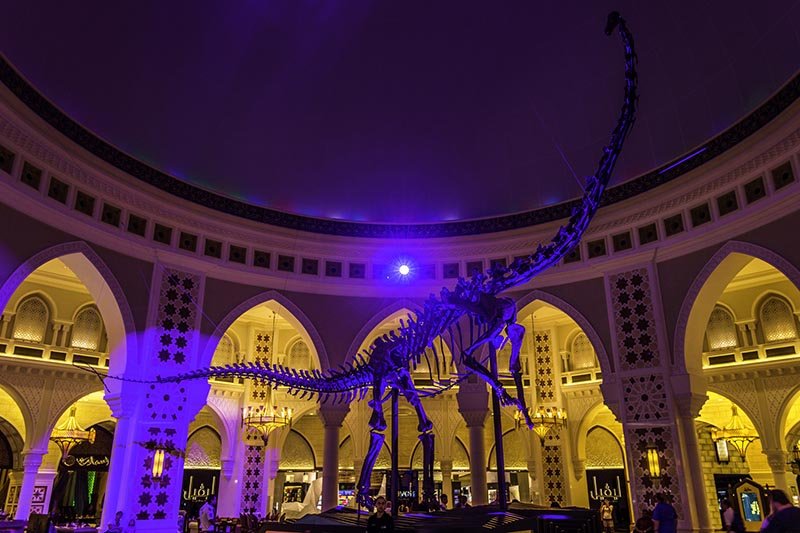 © Subhin
Where to do?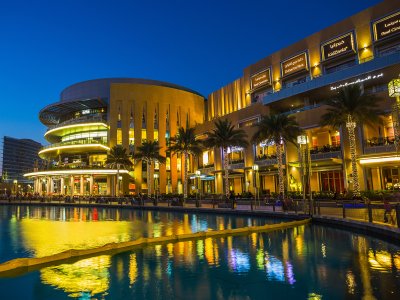 The Dubai Mall
The Dubai Mall is the world's largest shopping mall. Fashionable shops, restaurants, entertainment centers they can offer you everything!
76
Location:
Downtown Dubai near Burj Khalifa
Open hours:
Sunday - Wednesday from 10:00 am to 23:00 pm; Thursday - Saturday from 10:00 am to 23:59 pm
Phone:
800 38224 6255 (800-DUBAI-MALL)
Official website:
http://www.thedubaimall.com