See a skeleton of a gigantic 150,000,000-year-old dinosaur
#4 of 74 things to do in Dubai
This archaeological artifact surpasses all others of the same kind, because the skeleton of the 150,000,000-year-old dinosaur is almost entirely made of original bones. This is the most complete skeleton of a dinosaur in the world.

In 2008, the remains of a Diplodocus were found in the American state of Wyoming and shipped to Dubai. Since 2014 the dinosaur skeleton has been a decoration in the main atrium of the Dubai Mall. The exhibit impresses visitors not only by its age and originality, but also by its dimensions – the height of the skeleton is 7 meters, and its length is about 25 meters.
Where to do?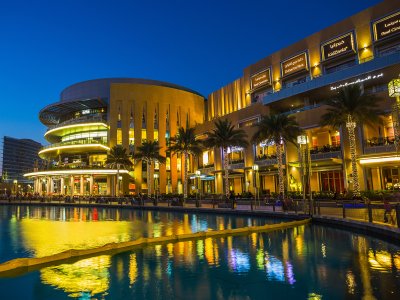 The Dubai Mall
The Dubai Mall is the world's largest shopping mall. Fashionable shops, restaurants, entertainment centers they can offer you everything!
63
Dubai
Location:
Downtown Dubai near Burj Khalifa
Open hours:
Sunday - Wednesday from 10:00 am to 23:00 pm; Thursday - Saturday from 10:00 am to 23:59 pm
Phone:
800 38224 6255 (800-DUBAI-MALL)
Official website:
http://www.thedubaimall.com