Smoke medwakh
#20 of 74 things to do in Dubai
The indigenous residents of Dubai stick to their long-term traditions, including smoking medwakhs. A medwakh is a small pipe, straight and polished, often made of wood.

The tobacco for medwakh is called dokha. Dokha is grown specifically for smoking medwakh. It is dried on fire and then ground into powder; sometimes they add frayed roots to give it a special taste. Dokha is stronger than the conventional tobacco, and it is sold in several different varieties – from "light" to "spicy" (the strongest).

There's as much dokha in a medwakh as for a few puffs. In order to treat yourself to an odorous medwakh you need to fill the pipe with dokha, set fire to it, make a couple of light puffs, and then a deep one. After that, the pipe must be cleaned and, if desired, the process can be repeated.

They sell medwakhs and dokha at Fish Souk (among other household goods), as well as in tobacco shops and stores all over the city. At shops you will find pipes with a more delicate decoration, mouthpieces and cases for them.
Where to do?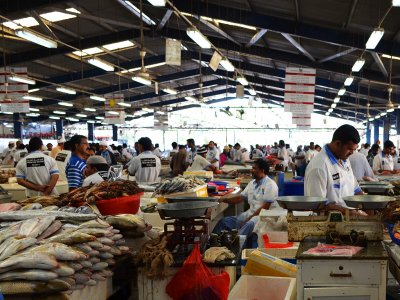 Fish Souk
Fish Souk of Dubai offers an excellent selection of seafood; moreover, the market itself is a flamboyant and lively place to visit.
51
Dubai
Open hours: the market is open seven days a week from 06:30 am to 02:00 pm and from 07:00 pm to 11:59 pm

How much?
medwakhs vary from very inexpensive to those that will cost 20-70 dirhams, depending on the type of the pipe and its producer.