Adventure Rating in Dubai
TOP-79 adventure's step-by-step
recipes & lifehacks
How to go buggy driving in the desert in Dubai
How to try sandboarding on sand dunes in Dubai
How to go to a desert jeep safari in Dubai
How to get on the top of the Burj Khalifa in Dubai
How to admire the singing fountain in Dubai
How to see a skeleton of a gigantic 155,000,000-year-old dinosaur in Dubai
How to take an abra boat in Dubai
79 things to doin Dubai
The Big Red Dune is about 50 km away from Dubai. It's one of the ultimate places for sandboarding and extreme jeep off-road driving.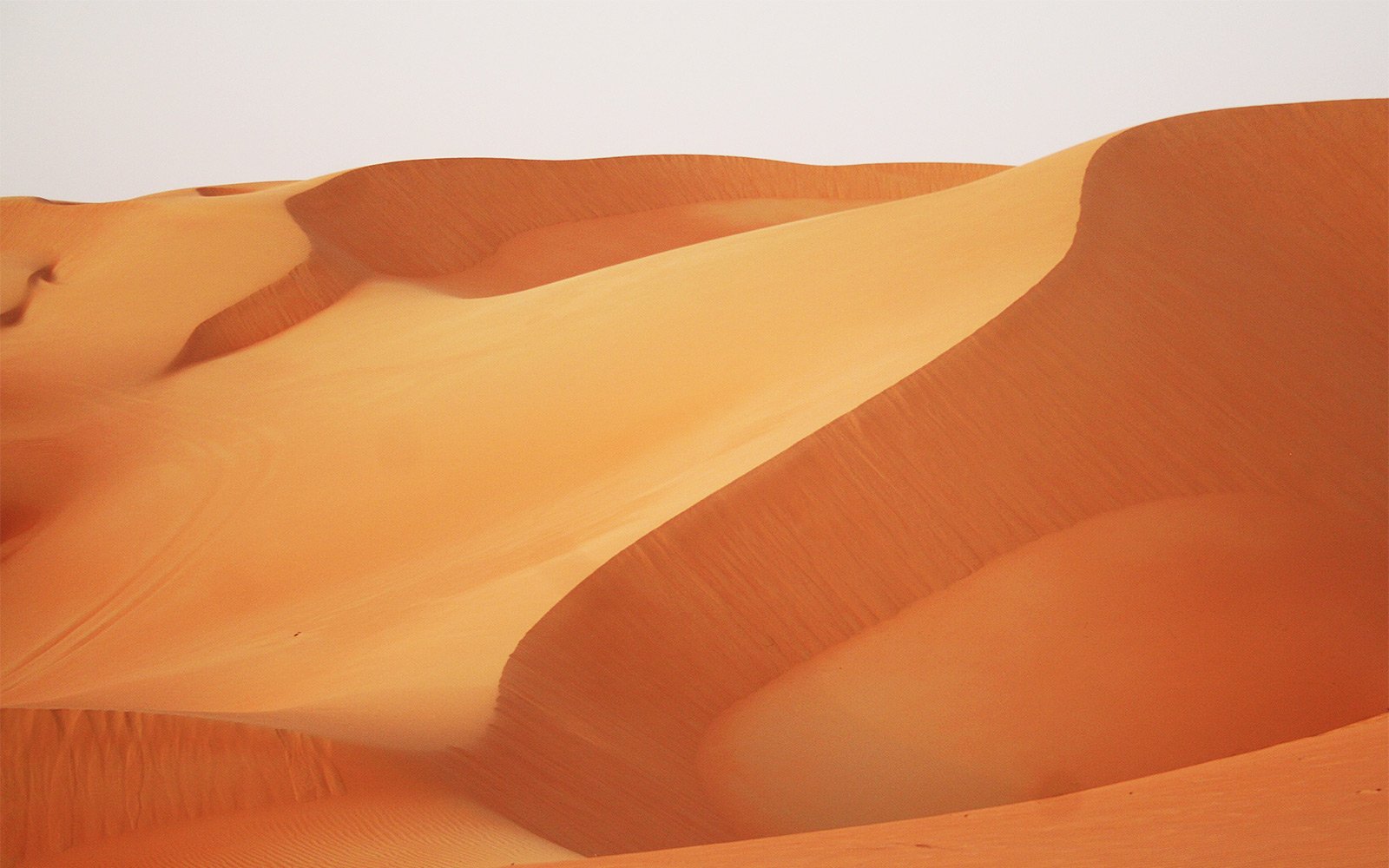 Dubai opens the door to the enchanting world of sandy expanses, unusual and extreme entertainment that you can experience only in the desert - from quad racing for fans of adrenaline to a luxurious camping site under a starry sky for romantics.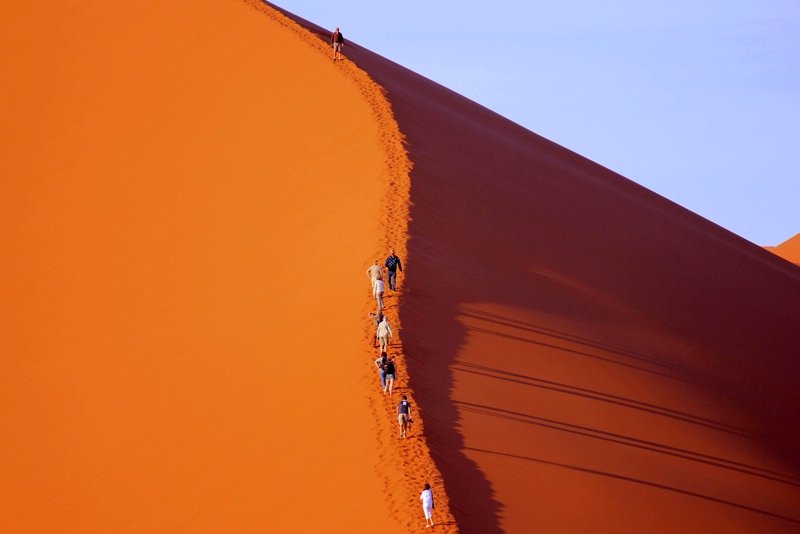 In the Rub-al-Khali desert, there is the Big Red Sand Dune, which is simply created for all kinds of desert entertainment. The 100-meter-high beauty is surrounded by buggies, quad bikes and sandbags rental offices. Here fans of extreme sports want to tame the sandy elements. Here, a desert safari on jeeps are arranged, here is the best place to meet the the unset and the dawn and to spend the night in tents under the moon.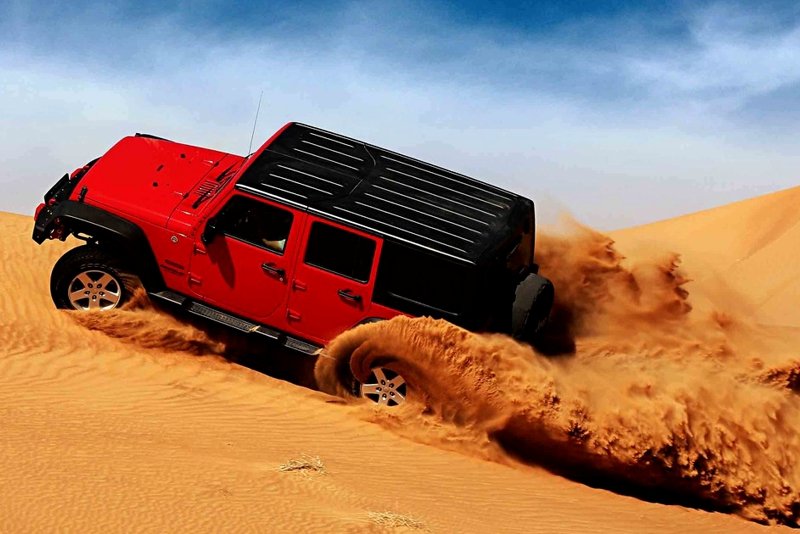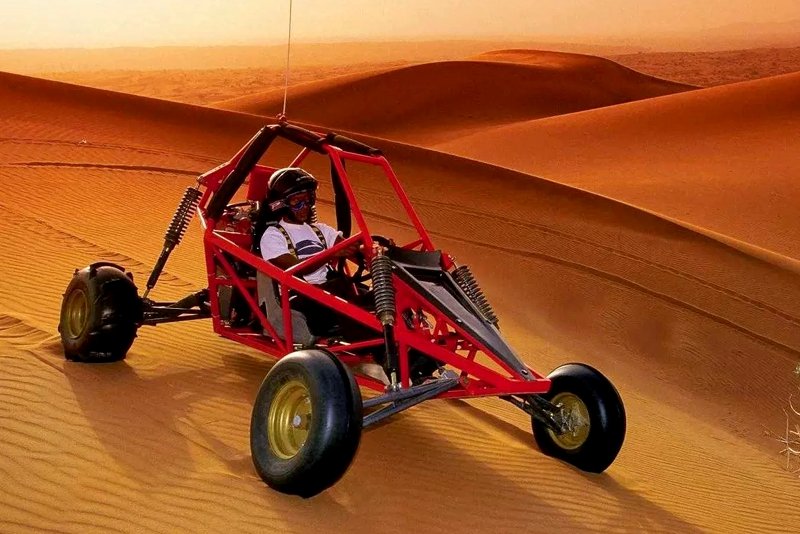 You can get to the Great Red Sand Dune by Hatta Road E44 (40 minutes from the center of Dubai). You can do this with a tour group, by taxi or renting a car. The first two options are safe, but slightly uninteresting, but if you decide to rent a jeep and go to the desert alone - be extremely careful! The desert is dangerous, you can get stuck in the sand, get a heat stroke or die from dehydration.
Things to do here
2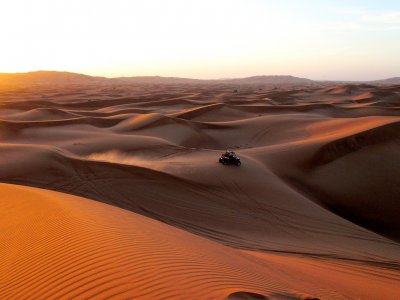 Go buggy driving in the desert
While everyone else is going on toured buggy racing, we will tell you how to go driving buggies and ATVs in dunes on your own.
AED 200
63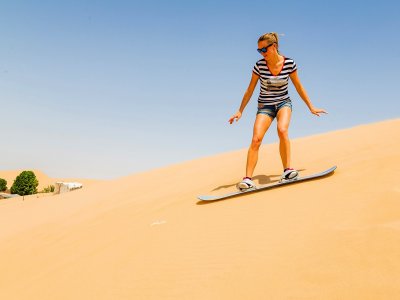 Try sandboarding on sand dunes
Do you want to ride a snowboard on sand in summer? Then you should definitely try sandboarding in the desert!
AED 100
51 Know more things to do?
Share your ideas of what to do in Dubai with other travellers — together we'll make our travellings more interesting!
Big Red Sand Dune on the map
Location: Rub' al Khali desert