Adventure Rating in Dubai
TOP-79 adventure's step-by-step
recipes & lifehacks
How to go buggy driving in the desert in Dubai
How to try sandboarding on sand dunes in Dubai
How to go to a desert jeep safari in Dubai
How to get on the top of the Burj Khalifa in Dubai
How to admire the singing fountain in Dubai
How to see a skeleton of a gigantic 155,000,000-year-old dinosaur in Dubai
How to take an abra boat in Dubai
79 things to doin Dubai
Cafe of ice cream and hand-made chocolate; deserts here are sprinkled with gold and on the menu you can find most expensive ice cream in the world.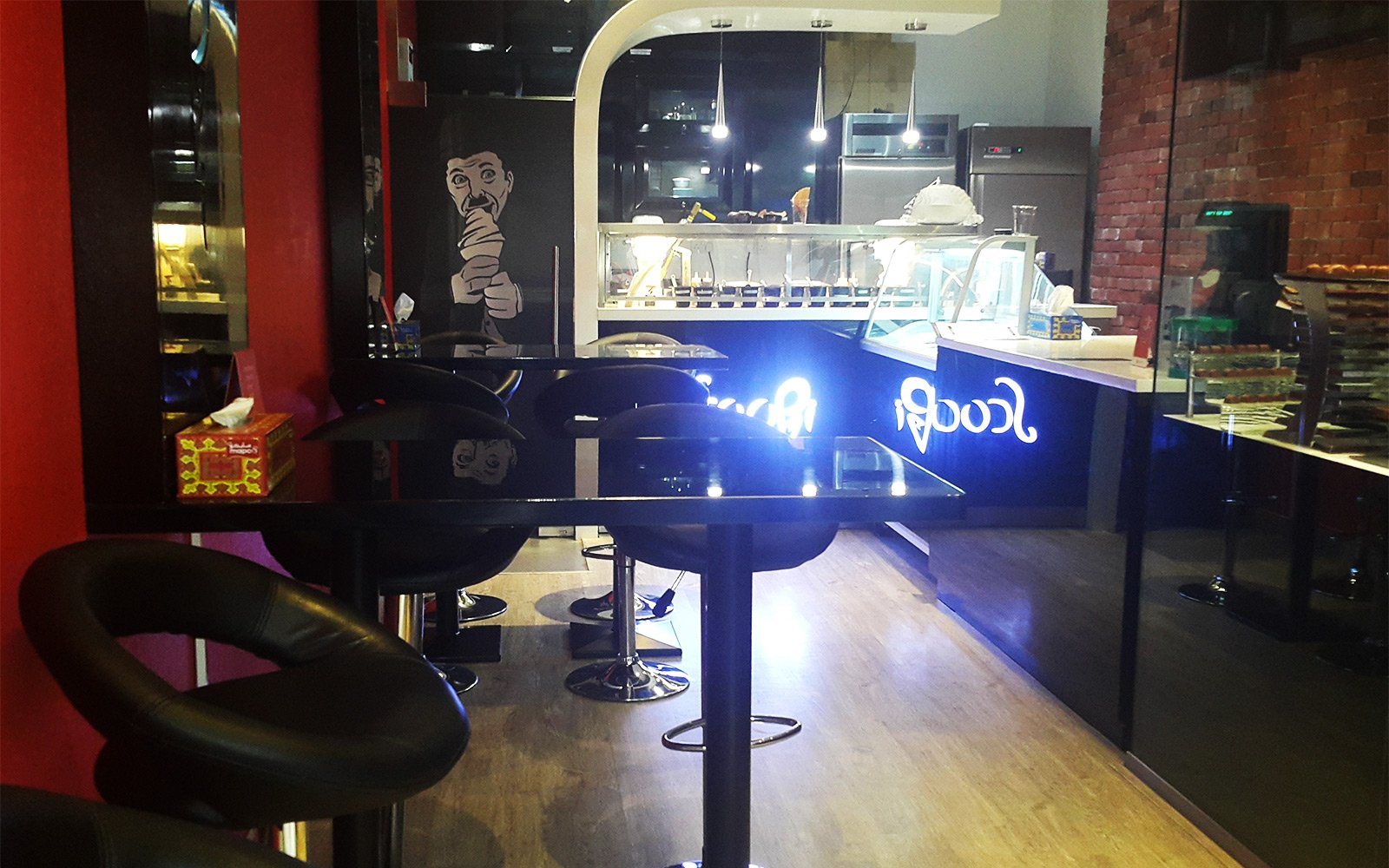 Scoopi Cafe is a fancy place of ice cream and hand-made chocolate; it is located on Jumeirah Beach Road not far from world-famous Burj Al Arab hotel. The cafe is the right place for foodies to taste the most extraordinary sweets in the whole world priced at about 3000 dirhams.
Few people know that Scoopi cafe is family business elaborated by Doshi Brothers when they revealed the secret of freezing ice cream with the help of liquid nitrogen after coming back from America; this brought the idea to create an ice cream cafe in Dubai.
Photo: Scoopi ice cream
Speciality of the cafe is Black Diamond ice cream that is the most expensive ice cream in the world priced at 2999 dirhams. It is made of vanilla from Madagascar, saffron from Iran, rare black truffles from Italia and 23-karat edible gold. The ice cream served in Versace bowl.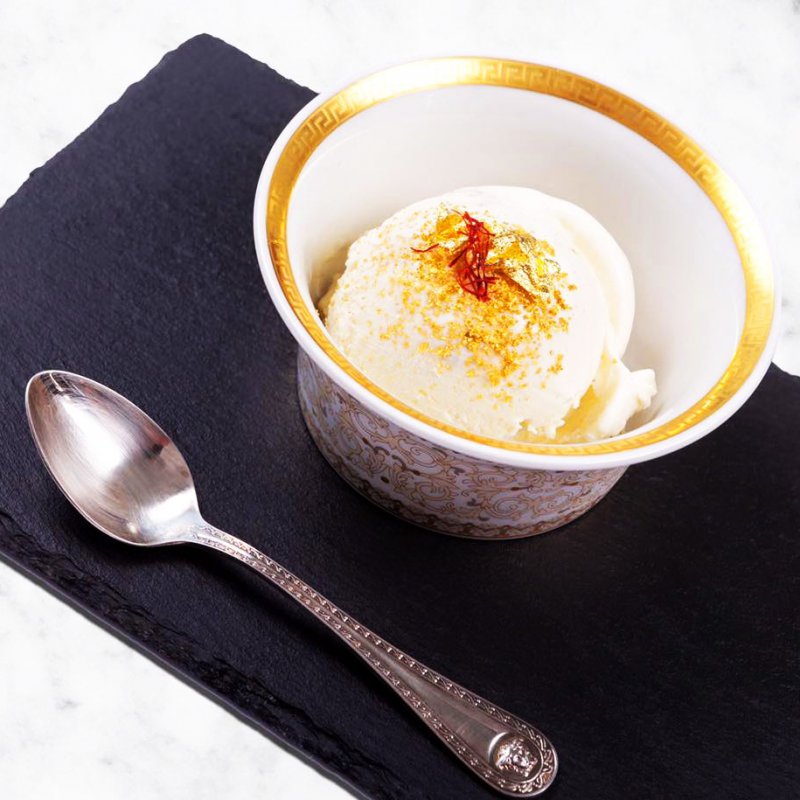 Photo: Black Diamond, Scoopi
Besides that, in Scoopi cafe you can find 300 kinds of ice cream and about 200 kinds of chocolate candies made of truffles, salt, gold and other different and unusual ingredients.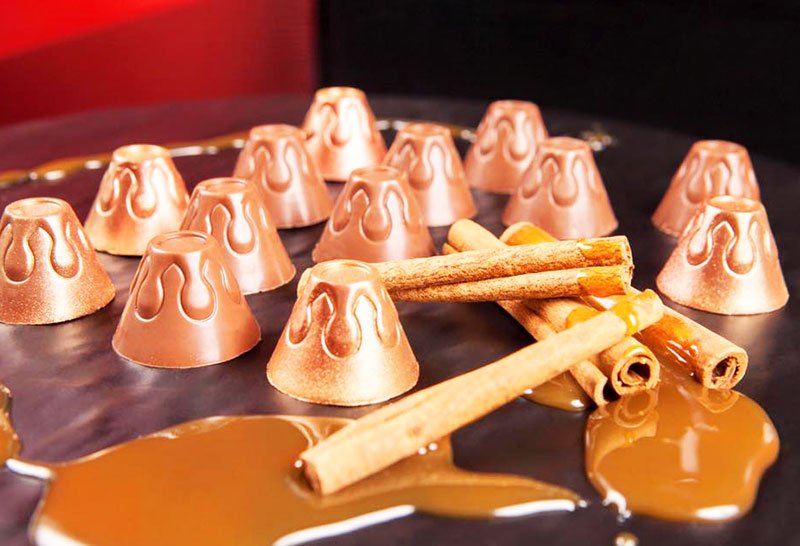 Photo: Chocolate candies
Scoopi Cafe on the map
Location: Jumeirah Beach Road
Open hours
Monday - Thursday, Sunday from 12.30 till 1.00; Friday - Saturday from 13.00 - 2.00