Adventure Rating in Dubai
TOP-79 adventure's step-by-step
recipes & lifehacks
How to go buggy driving in the desert in Dubai
How to try sandboarding on sand dunes in Dubai
How to go to a desert jeep safari in Dubai
How to get on the top of the Burj Khalifa in Dubai
How to admire the singing fountain in Dubai
How to see a skeleton of a gigantic 155,000,000-year-old dinosaur in Dubai
How to take an abra boat in Dubai
79 things to doin Dubai
Dubai Creek influenced significantly Dubai developing - just right on its banks first constructions of world-known city have risen.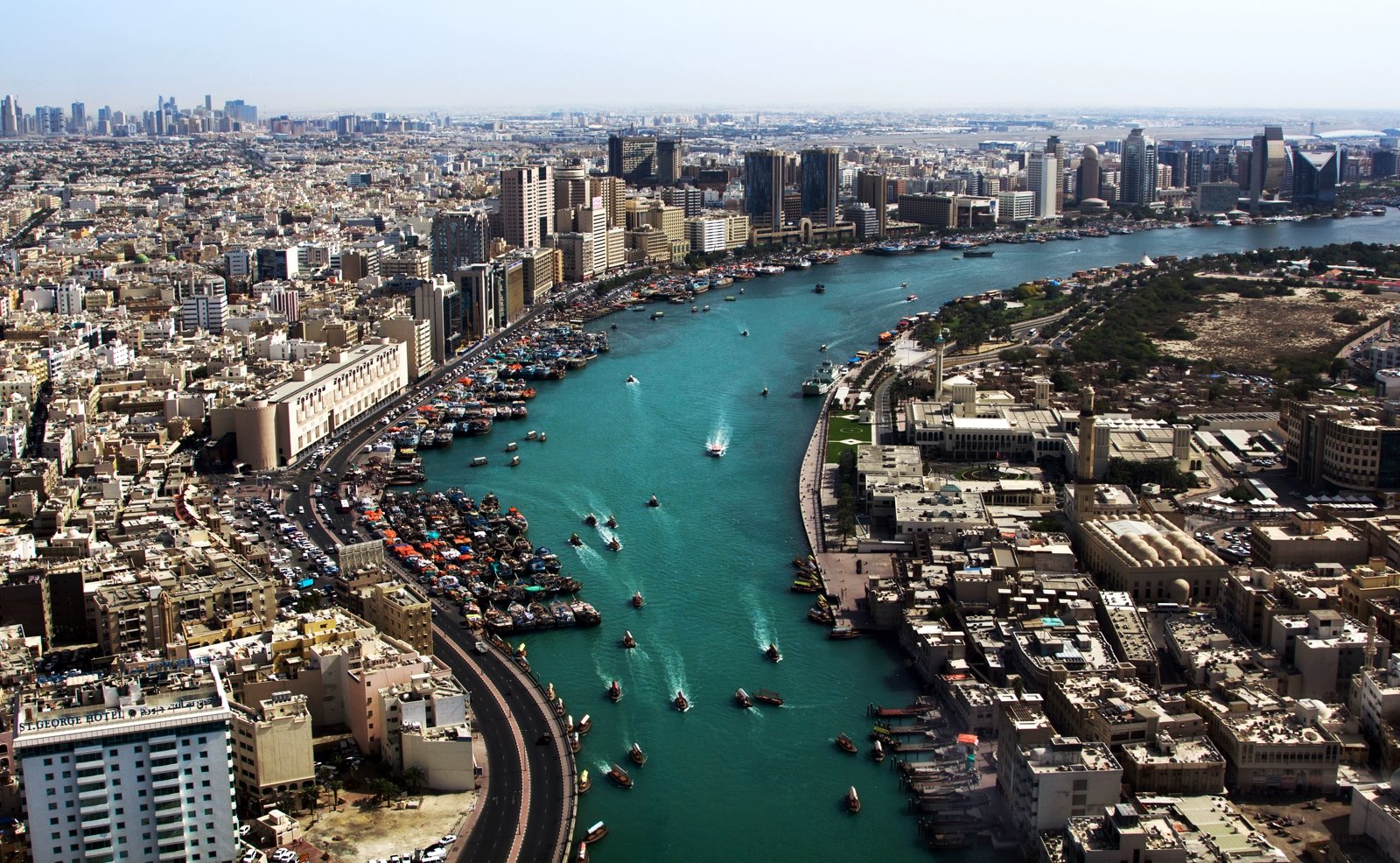 Dubai is world-known by its man-made masterpieces such as artificial island
Palm Jumeirah
, architectural giant
Burj Khalifa
and
Dubai Mall
, but anyway here you can find a lot of natural beauties - the desert and Dubai Creek.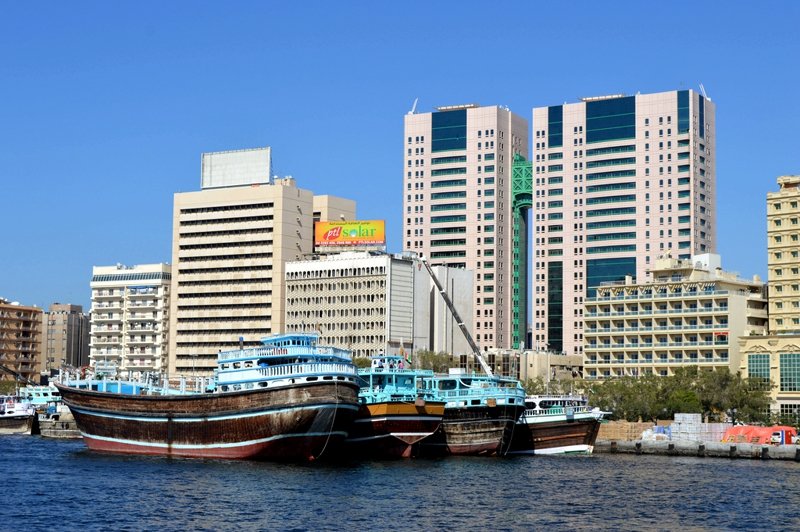 Photo: Dubai Creek, © Seventh Heaven Photography
Dubai Creek is an arm of the sea stretching out for 14 kilometers from Persian Gulf far in the city and divides it into two parts: Bur Dubai and Deira. The geographical location of the city and the fact that the prosperity of Dubai people used to depend on fishing and pearling make the creek valuable for the city from historical, practical and touristic point of view.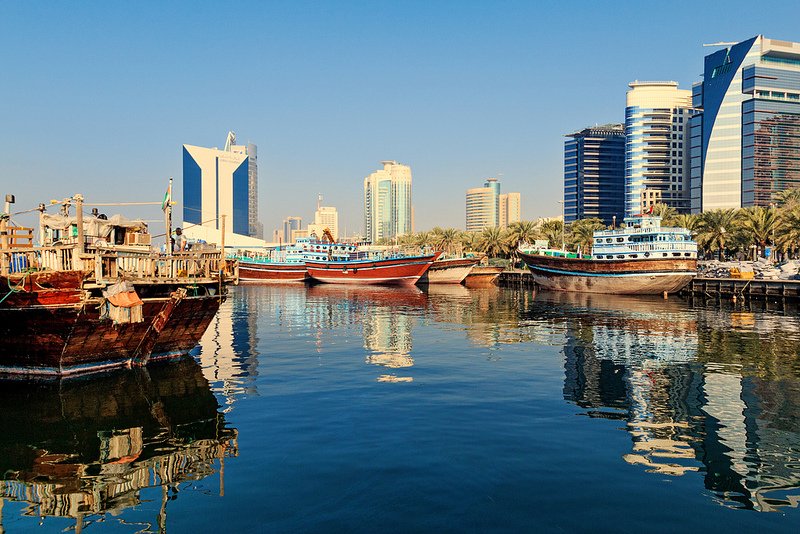 Photo: Dubai Creek, © Frans.Sellies
Fishermen and pearl-men built their huts around the creek, and small boat loaded with goods from countries beyond the sea ran along its waters. Back to that time Dubai became the center of trade in the Middle East region, that's why Sheikh Rashid bin Saeed Al Maktoum decided to expand Dubai-Creek. Trade scale has risen, fishermen huts were replaced by little trading houses, then by office buildings, shopping malls and warehouse complexes that till present days resembles guards watching over the creek.
Now Dubai Creek is 115 meters long at its beginning and 1400 meters at its end portion, any kind of ship can come into the creek, but its port role has significantly decreased; to keep old traditions wooden transport ship, yachts, motor boats and water taxi - abras runs along Dubai Creek. Taking arbas the locals reach the other sides of the bay, but tourists take a ride on an authentic vehicle to give a look over the city from the water.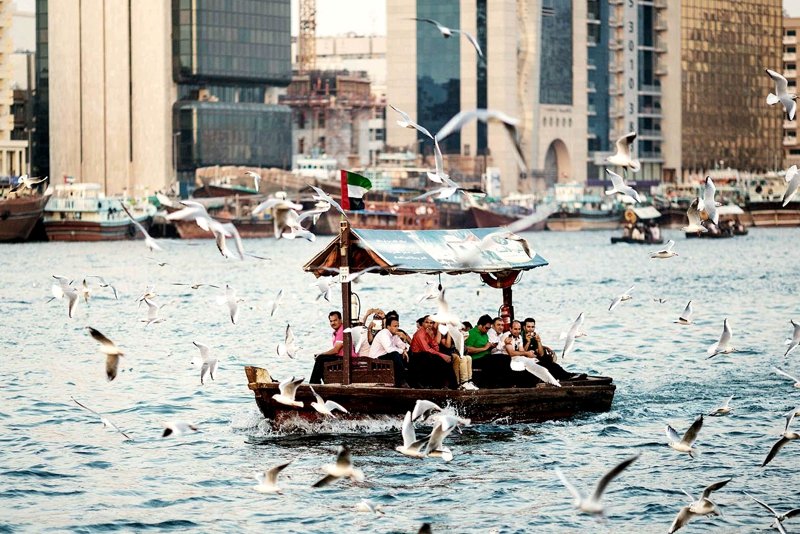 Photo: 7-hour tour in Dubai 2
Interesting facts
• On the western part bank of the creek there is Creekside Park;
• The arm of the creek ends with lagoon - nature reserve
Ras Al Khor Wildlife Sanctuary
;
• Two banks of Dubai Creek are connected by three bridges Al Garhoud, Al Maktoum, Business Bay and underwater Shindagha tunnel;
Things to do here
1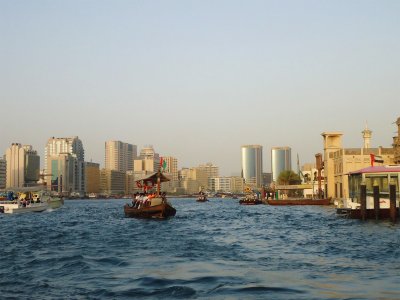 Take an abra boat
Rent an Abra boat and go on a short journey across the Dubai Creek Bay to the heart of Dubai. Reveal the beauty and originality of the historical downtown.
AED 1
36 Know more things to do?
Share your ideas of what to do in Dubai with other travellers — together we'll make our travellings more interesting!
Dubai Creek on the map