Adventure Rating in Dubai
TOP-79 adventure's step-by-step
recipes & lifehacks
How to go buggy driving in the desert in Dubai
How to try sandboarding on sand dunes in Dubai
How to go to a desert jeep safari in Dubai
How to get on the top of the Burj Khalifa in Dubai
How to admire the singing fountain in Dubai
How to see a skeleton of a gigantic 155,000,000-year-old dinosaur in Dubai
How to take an abra boat in Dubai
79 things to doin Dubai
The beach perfectly suits those who got fed up with lazing in the sun on a beach chair and want to have some extreme and dynamic activities on the seashore.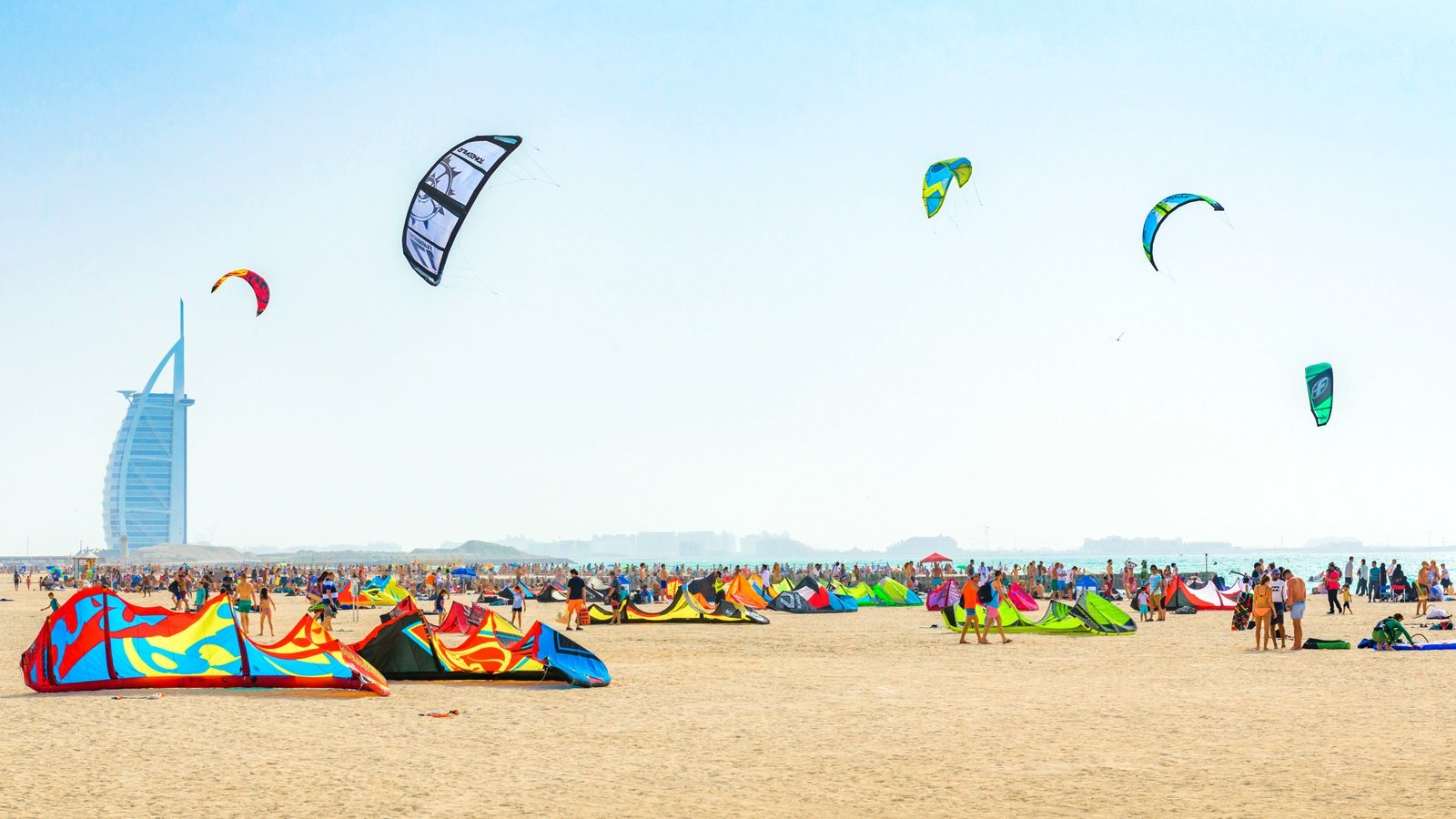 Kite beach is known for its strong winds, that's why it is a well-liked place among kite-surfers to get together and breast the waves in a blast of wind. Families with children like the beach too as here they can entertain themselves flying kites.
This beach is definitely for you if between walking and a long-hour lying on the beach you choose the former. Here you'll find a race track, fields for team sports games and rental of all necessary things for surfing and kite surfing; not far from here you'll find a sailing club. All around the beach there are a lot of snack bars and cafes, and what is more there is a Wi-Fi zone.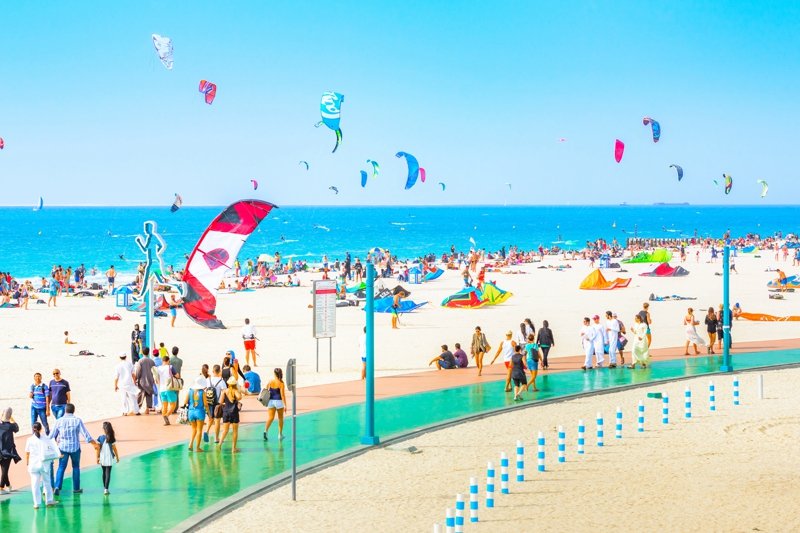 Photo: Kite Beach, © Marcel Weichert
You can rent a towel and a beach chair for 110 dirhams ($30), shower and WC are free. Surfboard rent is 100 dirhams, and all the necessary things for kite-surfing are priced at 150-200 dirhams.
Kite Beach on the map