Adventure Rating in Dubai
TOP-79 adventure's step-by-step
recipes & lifehacks
How to go buggy driving in the desert in Dubai
How to try sandboarding on sand dunes in Dubai
How to go to a desert jeep safari in Dubai
How to get on the top of the Burj Khalifa in Dubai
How to admire the singing fountain in Dubai
How to see a skeleton of a gigantic 155,000,000-year-old dinosaur in Dubai
How to take an abra boat in Dubai
79 things to doin Dubai
The only one discount shopping mall in the Emirates; prices here 30-90% lower than in other shopping centres in Dubai. So, set out for real bargains!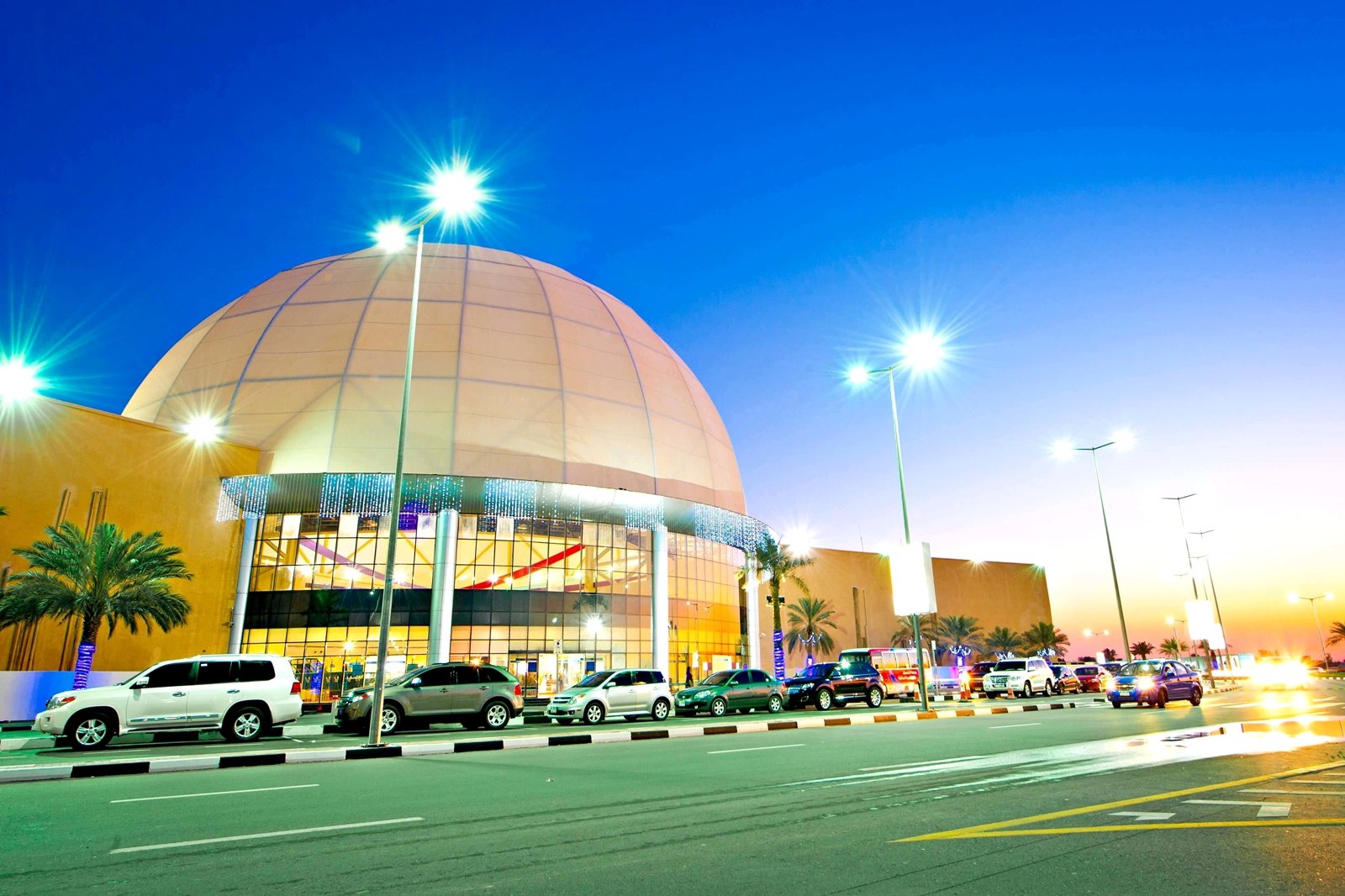 Dubai Outlet Shopping Mall is the only mall in the Emirates that offers discounts. It is located 20 kilometers from the Downtown district. The mall holds more than 240 stores offering stock goods of 800 different manufacturers.
The shopping mall collaborates with manufacturers directly without any thirdmen, that's why prices here are 30% lower than in other malls of Dubai. Different discounts and special offers along with low prices are the icing on the cake. Thus going shopping here, you can save up to 90% of product price.
List of stores in Dubai Outlet Mall
Abdul Salam Oriental Carpet, Adidas Factory, Adidas, Aeropostale, Aftershock London, Al Jaber Optical, Aldo, Allday Minimart, Alpha Optical, Angels, Apples, Arabian Oud, Asics, Aster Pharmacy, Automobili Lamborghini, Axezia, B.Young, BabyShop, Baldinini, Barakat Optical, Baron, Basel Watch Co, Basic Baxx, Bellissimo, Beppi, Beyond the Beach, BH Bikes/BH Fitness, Big Brands Factory, Bugatti, Burberry, Call It Spring, Camel Company, Carpisa, Carrera Jeans, Century 2000, Cerruti, Cesare Paciotti, Chantal, Charles & Keith, Choice, Clarks, Coach, Cole Haan, Columbia Sports, Comicave, Crocs, Damas Collections, Designers 4 Less, Diesel, DKNY, Dressup, Dubai Optical, Dune, Ecco, Eden Park, Emax, Esprit, Etoile, Eyezone, Fabio Inghirami, Fashion for Less, Fiore Rosso, Folli Follie, Fred Perry, G Square, Gerry Weber, Gianco Mardini, Gio Ferrari, Giordano, Globe Sport / Converse, Go Sport, Golf World, Grand Stores, Green Bird, Guess, Hanayen, Harman House, Heys, Inglot, Jack & Jones, Jashanmal Around The World, Jashanmal, Just Accessories, K Corner, Kas Australia, Kenneth Cole, Khaadi, Kids Puzzle, Koala & Tree, Lamsa, Levant, Levi Strauss & Co, Lifestyle, Lilys, Liu Jo, Lotto, Lyne's, Mango, Marc Cain, Marco Barocco, Mario Bruni, Mario Cerutti, Markati Palazzo, Massimo Dutti, Modell's, Molini, Mondi, Montblanc, Nabeel Perfumes, Native Art Gallery, Nayomi, Necktie Corner, Nike, Nine West, Ninos & Ninas, Nishat Linen, Noorpix Photo, Notte Bianca, Orest, Original Marines, Oui, Outfitters, Pal Zileri, Palazo Jewelry, Parah, Patrizia Pepe, Pierre Cardin Ladies, Pointure, Porsche Design, Priceless, Promise, Puma, Pynkiss Milano, Q-Baby, Racetrack, Ravalli, Reds & DT Jeans, Reebok, Reliable Electronics, Riva, River Woods, Rivoli Group, Roberto Cavalli Junior, Rodan Sports, Rodeo Drive, Runway, Sacoor Brothers, Sacoor One, Sacoor Women & Kids, Salam Designer, Salomon Wilson, Salt Crystal, Samsonite Value, Sara/Villeroy & Boch, Seven Stars, Shoe Mart, Si Fashion Galerie, Skechers, Socks Collections, Splash, Steve Madden, Studio R, Sun & Sand Sports, Sunglass Hut, Superdry, Swiss Arabian Perfumes, Tchibo, Ted Lapidus, The Athlete's Foot, The Children's Place, The Deal, The Emperor 1688, The Happy Place, The Labels Factory, The Outlet, The Shoe Deal, The Stock Market, Timberland, TimeOut, Tommy Hilfiger, Trezora, UOMO BOSS, V Brand Gallery, Vero Moda, Verri, Viennois Jewellery, Vincci, Vivid Creations, W'ite и Wrangler.
You can check out full list of stores on
Dubai Outlet Mall official web-site
(Oddviser sometimes can't make the latest information in time )
On Mondays some stores here throw Half Price Mondays - they reduce prices for 50% and goods are sold for the price of street market.
List of restaurants and cafes in Dubai Outlet Moll
Baskin Robbins, Burger King, Chowking Orient Restaurant, Curries & Grills, KFC, New York Fries, Noon-O-Kabab, Panda Chinese Restaurant, Starbucks, Subway, Cold Stone Creamery, El Mondo Express, Chuck E Cheese's, Figaro's Pizza, French Bakery, Hatam Restaurant, разумеется McDonald's, Piero Pizza, Pasta & Grill, Skyler's Café, Tim Horton's, Dolma House, Al Arrab Restaurant, WaffleStop и Cafe Shang Thai.
How to get to Dubai Outlet Mall
Transfer service of the shopping mall can take you here from different hotels in Dubai. Besides that, buses №66 and №67 run to the mall.
Take Dubai Al-Ain Road (Route 66) if you drive a car or you get here by taxi.
Dubai Outlet Mall on the map
Location: Dubai Al-Ain Road (Route 66) - Dubai
Open hours
Saturday - Wednesday from 10.00 till 22.00, Thursday and Friday from 10.00 till 00:00
Contacts