Oddviser
adventure's step-by-step
recipes & lifehacks
How to ride a board on volcano in Nicaragua?
How to walk inside the active volcano in Greece?
How to feed flying dogs in the jungles of Thailand?
How to cycle along the Great Wall of China?
How to swim in the famous Trevi Fountain in Rome?
How to ride a kayak along the canals of Venice?
How to walk on the roofs of skyscrapers in Dubai?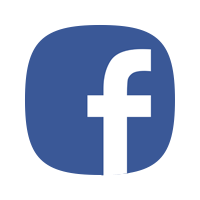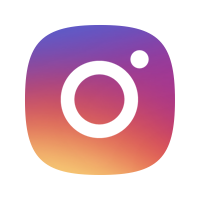 At an altitude of 500 meters, you will see the desert sands under the beams of the rising sun.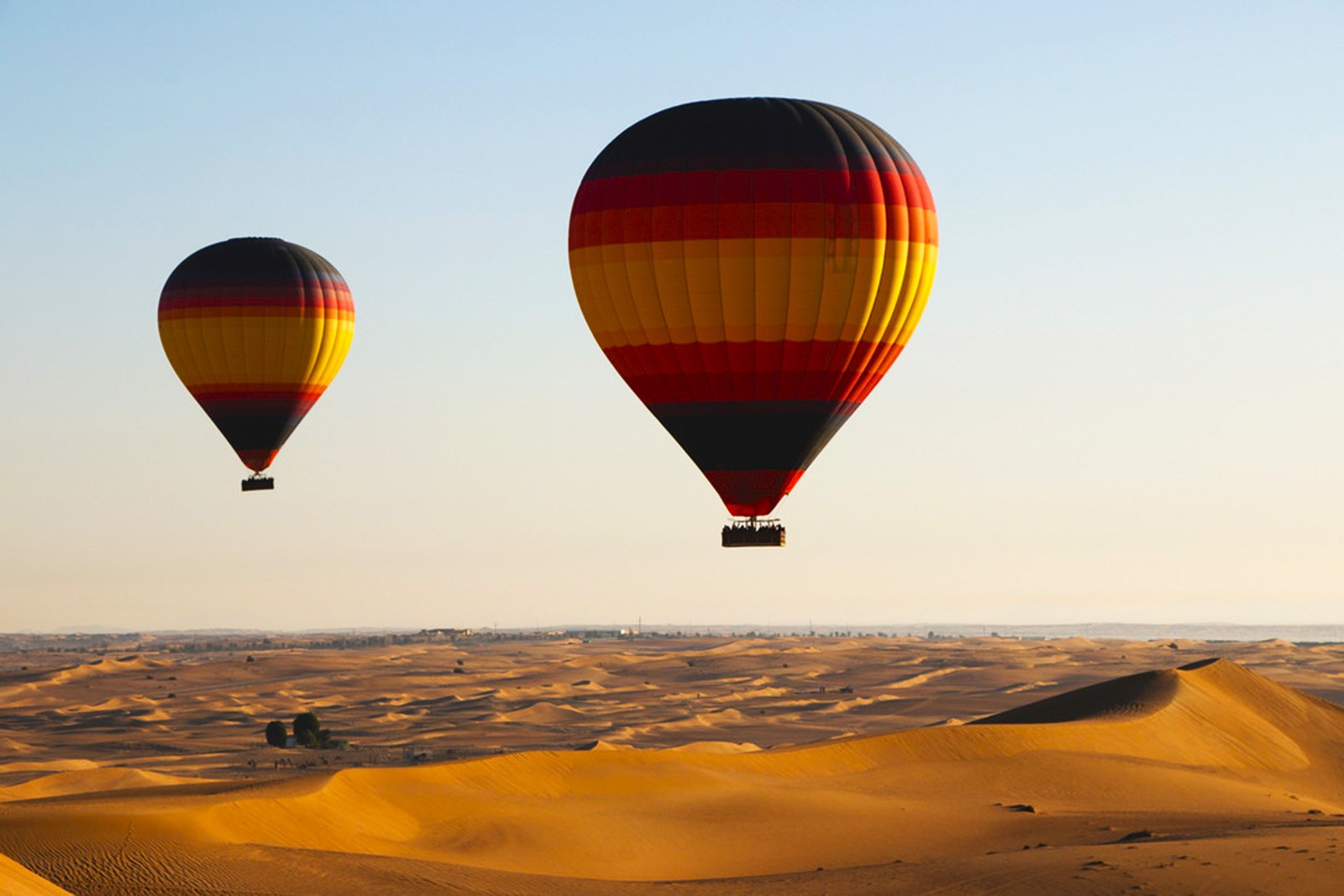 When you drive through the Dubai desert, it seems to be endless. You just want to look beyond the horizon and find out where it ends. You can do it in a hot air balloon.
The vast space will spread under you, which at first sight seems lifeless. If you're lucky, you'll see oases, gazelles and camels that look like toys from a height of 200-500 meters.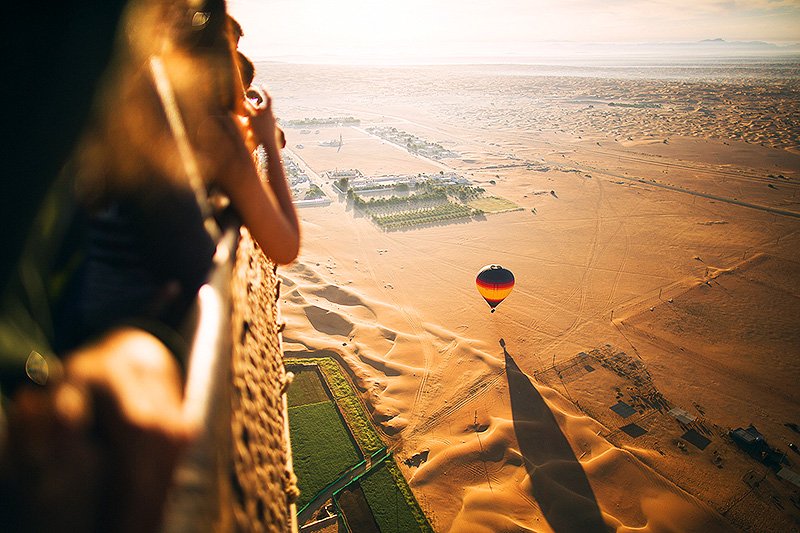 How to do?
1. The best variant to go for a walk in the hot air balloon is in the morning — you will remember this dawn for a long time. The sun will illuminate sand dunes and bushes and the desert will sparkle with a whole palette of shades.
2. You can book a hot air balloning as part of the tour in any Dubai hotel. At 4-5, near the hotel a minubus will be waiting for you. It will take you to the Arabian desert by dawn - it is especially beautiful at this time.
3. The captain of the "ship" will tell you how to behave aboard, and you will set off on a journey. Usually baskets are made for 12-24 people. Can you imagine how big the balloon is? The flight will last at least an hour.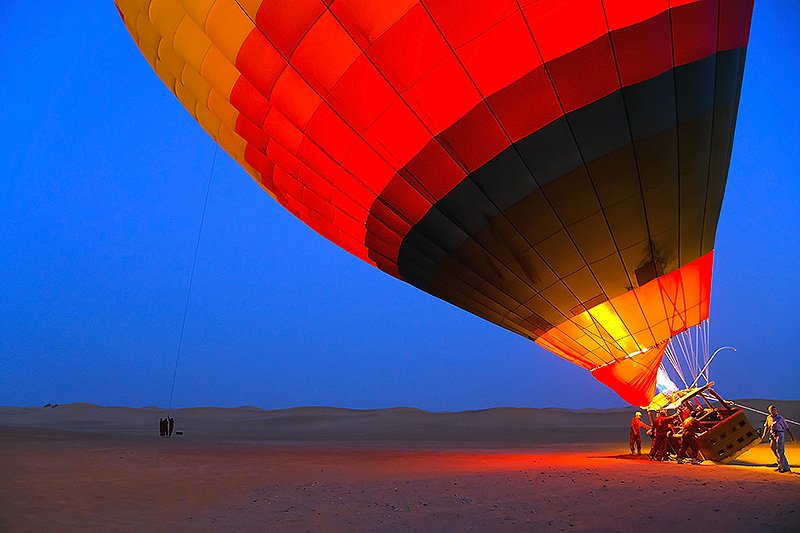 4. The travelers are very often accompanied by a tamed falcon. It sits next to travellers just on the railing, calmly looking at the desert from the height to which it is accustomed.
When to do?
Bring a sunscreen and glasses with you and put on light clothes which cover your shoulders and legs.
How much?
The cost of the balloon flight for groups is from 735 to 1470 dirhams.

Some companies make a discount for children under 12 years. Children under 5 years old and pregnant women are not allowed to fly a balloon.