Adventure Rating in Chernobyl
TOP-14 adventure's step-by-step
recipes & lifehacks
How to feed giant catfish in Chernobyl
How to see the giant secret station Duga-radar in Chernobyl
How to see animals living in the ghost town in Chernobyl
How to climb to the secret station Duga radar in Chernobyl
How to climb up the the roof of 16-story building in Chernobyl
How to climb onto the abandoned port crane in Chernobyl
How to see ghost houses in the exclusion zone in Chernobyl
14 things to doin Chernobyl
Take local guide
You can visit this place in one of our tours.
Choose
This school is a true example of the post-apocalyptic atmosphere of the gloomy, dark, abandoned Pripyat ghost town.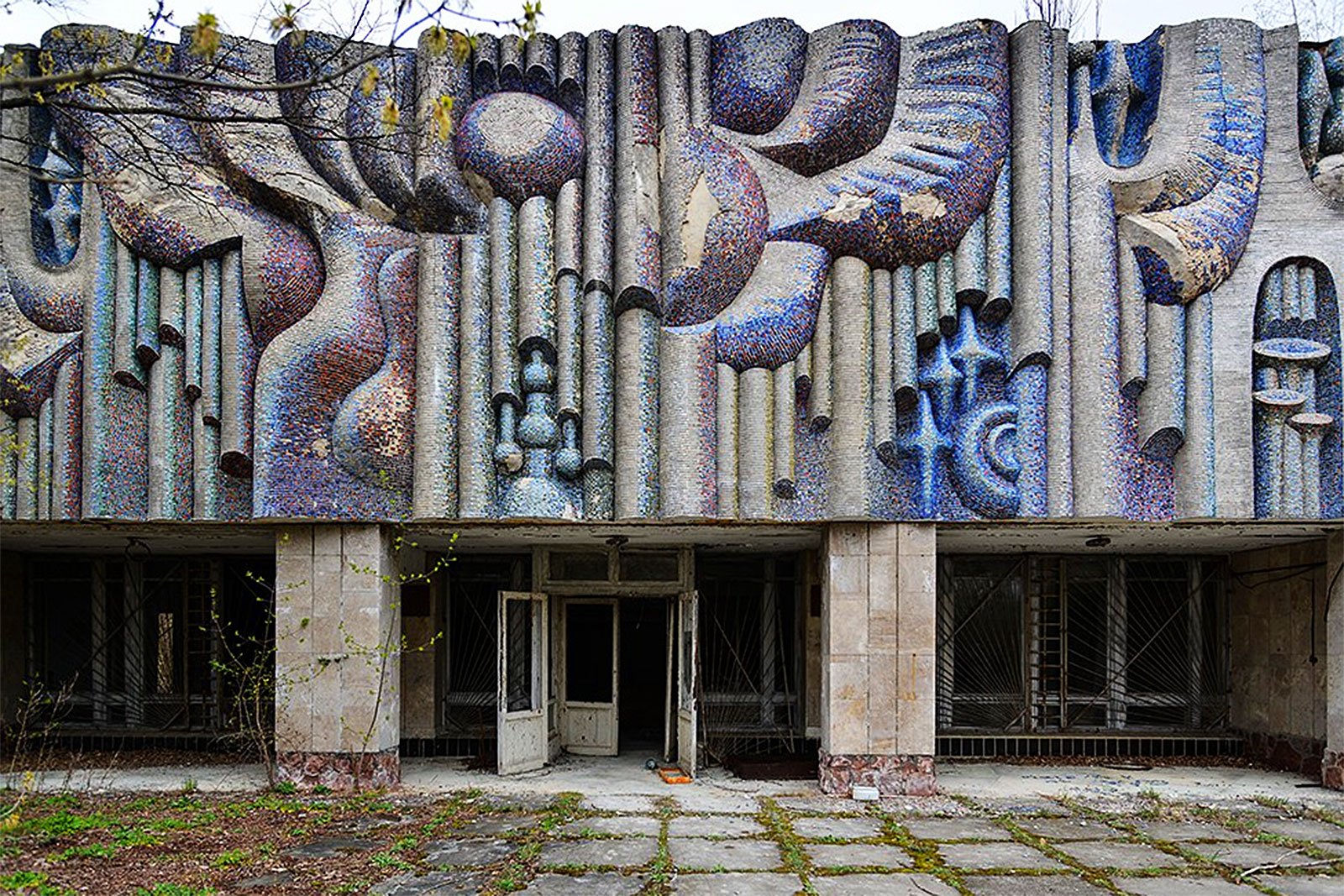 Not far from the
Prometheus cinema
is an old abandoned music school. There is no historical information about the music school itself, it is only known that it was a simple school and ordinary teachers taught ordinary students to music and solfeggio.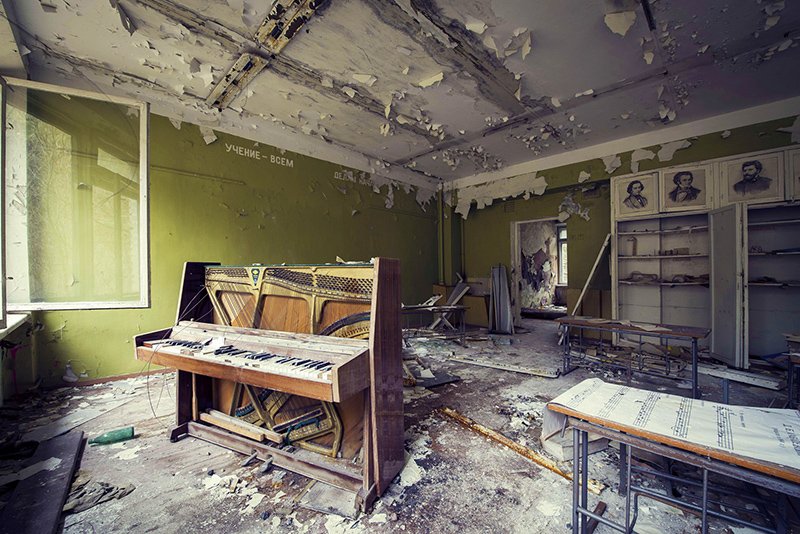 Photo: Class of music school, © Mark
Here is worth noting the frightening atmosphere of the assembly hall and separate classes littered with rubbish, musical instrument fragments, torned and yellowed with time music logs and furniture remains, these rooms introduce a creepy frightening melancholy.
Things to do here
1
Play the abandoned piano
The pianos and grand pianos are kind of a visit card of the city. They can be found in the left houses, but the best ones are in the abandoned Music School.
FREE
7 Know more things to do?
Share your ideas of what to do in Chernobyl with other travellers — together we'll make our travellings more interesting!
Music school on the map