Adventure Rating in Chernobyl
TOP-14 adventure's step-by-step
recipes & lifehacks
How to feed giant catfish in Chernobyl
How to see the giant secret station Duga-radar in Chernobyl
How to see animals living in the ghost town in Chernobyl
How to climb to the secret station Duga radar in Chernobyl
How to climb up the the roof of 16-story building in Chernobyl
How to climb onto the abandoned port crane in Chernobyl
How to see ghost houses in the exclusion zone in Chernobyl
14 things to doin Chernobyl
Take local guide
You can visit this place in one of our tours.
Choose
An eerie place, where all your body shivers - the hospital, which was the first to receive affected from the explosion at the Chernobyl Nuclear Power Plant.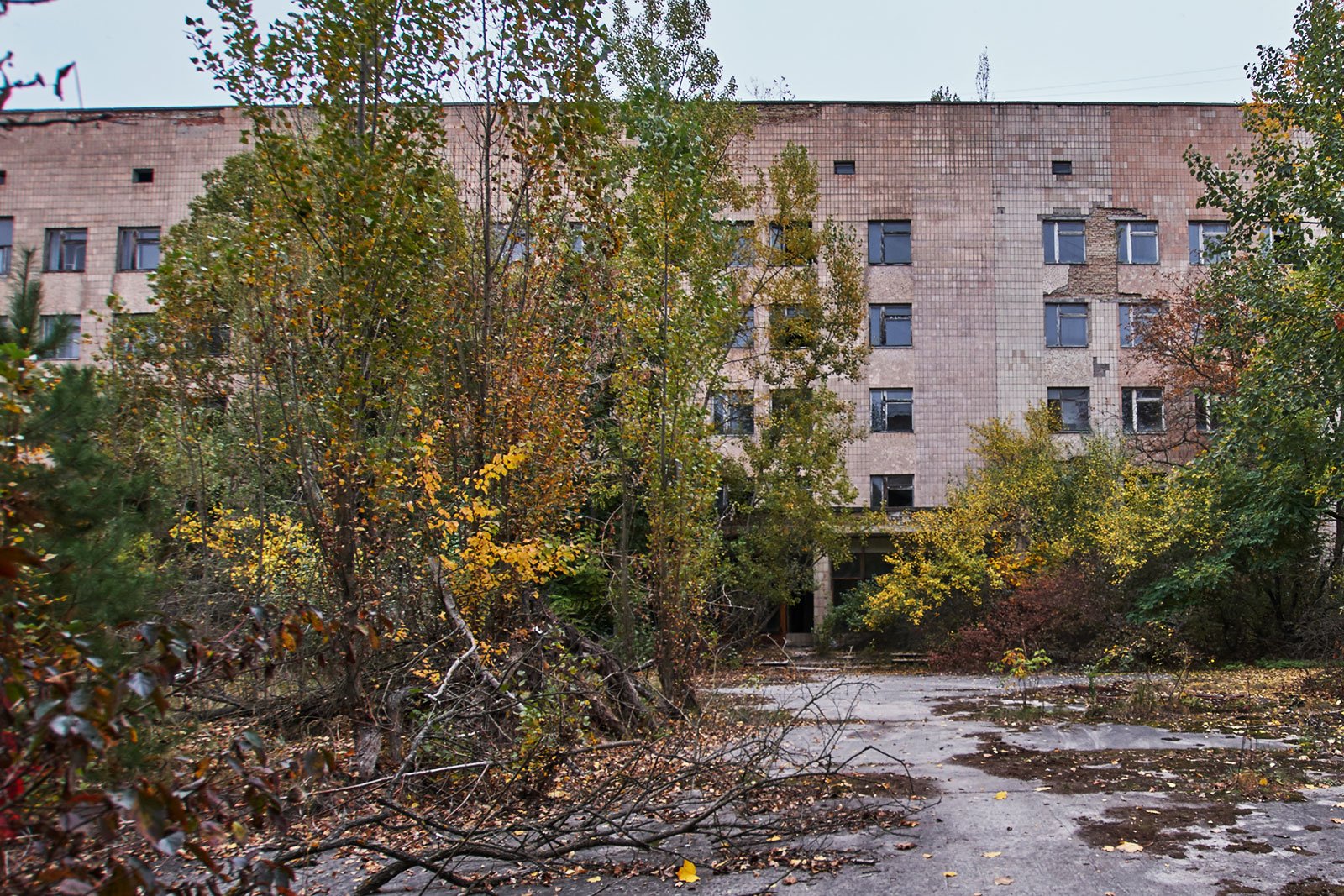 The Hospital MSCh-126 (medical-sanitary unit) included: a city polyclinic, a hospital, a maternity hospital, an infectious disease department and a
morgue
.
Photo: Maternity ward, © Christina
In this creepy abandoned post-apocalyptic hospital, you can feel the whole scale and tragedy of the catastrophe. After all, it is the place the first irradiated people were dying in the infernal agony. Here, in the deserted chambers with old walled wallpaper, cracked walls you can still see the beds on which firemen and workers who was on duty that fateful night lay and died.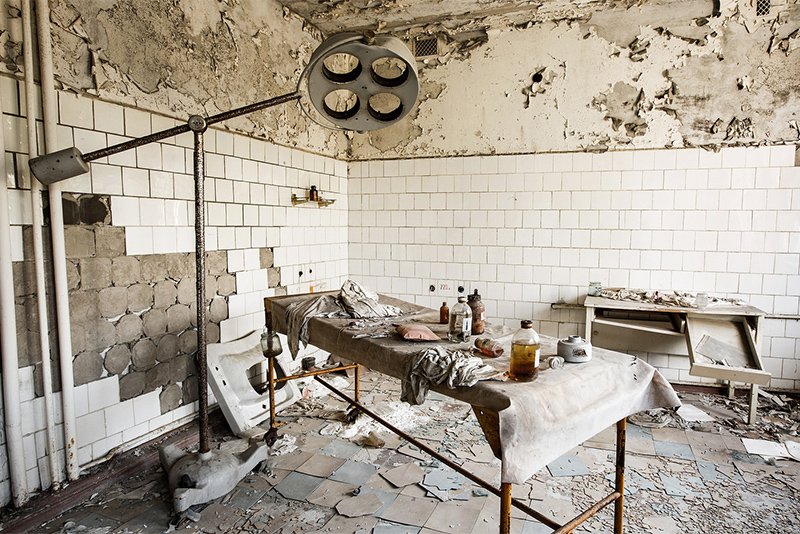 Photo: Operating room, © Doug Williams
Often travelers who visited a medical unit in Pripyat say that in these walls you feel the breath of death, and the groans of the irradiated with radiation are heard from the basement of the medical unit. Wandering around the building alone is uncomfortable and scary, especially when the city plunges into dusk. And go down to the basement of the hospital, where radiation-emitting clothes and bodies of deceased people were kept is the task not for the faint-hearted.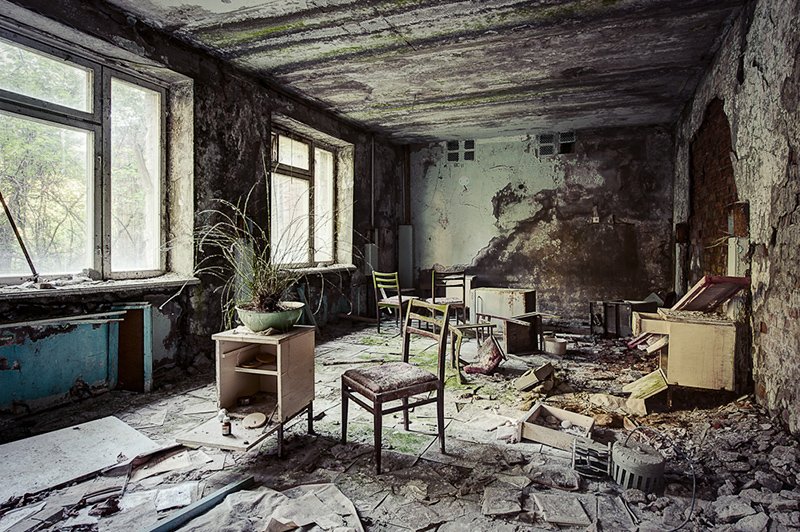 Photo: © Michael Kötter
Hospital's basement
The most horrible room of the hospital and even all the Pripyat city is this basement.
The infected clothes of Chernobyl disaster's victims were put right here.
Unlike the other blocks of MSCh-126, the entrance to the basement is prohibited.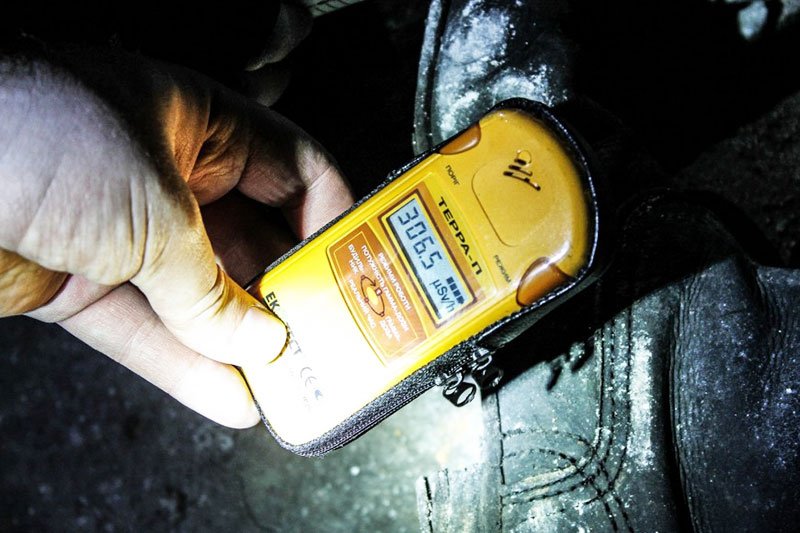 Photo: Radiation in MSCh-126 basement
The radiation from clothes and shoes left here still exceeds the normal in 1000 times. Moreover the harm for health the visiting of this place can have psychiatric consequences.
Hospital MSCh-126 on the map
Location: Pripyat