Imagine the ghost-city that exists out of time – eternal memorial to human heroism and weakness in front of the face of invisible death… Armageddon, localized with the help of human life… 46,45 thousand of square kilometers (it is like Slovakia) were left by people and are neglected. Tame less power of nature, grass growing from the asphalt… Real dust of history is what you will see…
Day 1
17:00
Boarding on the ship "St. Andrey"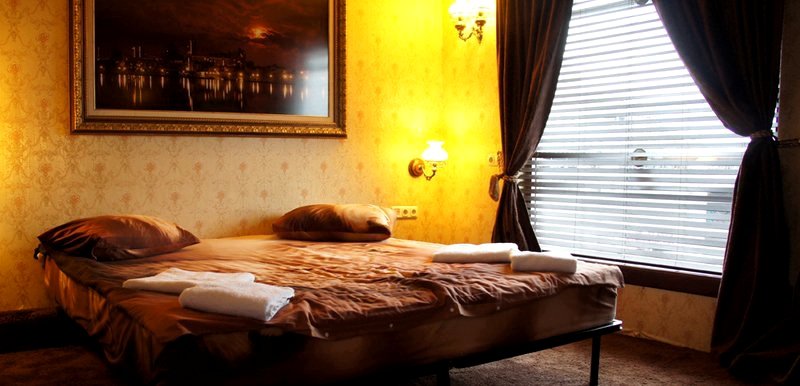 Photo: Semi suite cabin
17:30
Departure on a cruise.
19:30
Supper.
19:00–20:00
Evening river gateway.
21:00–22:00
Entertaining program.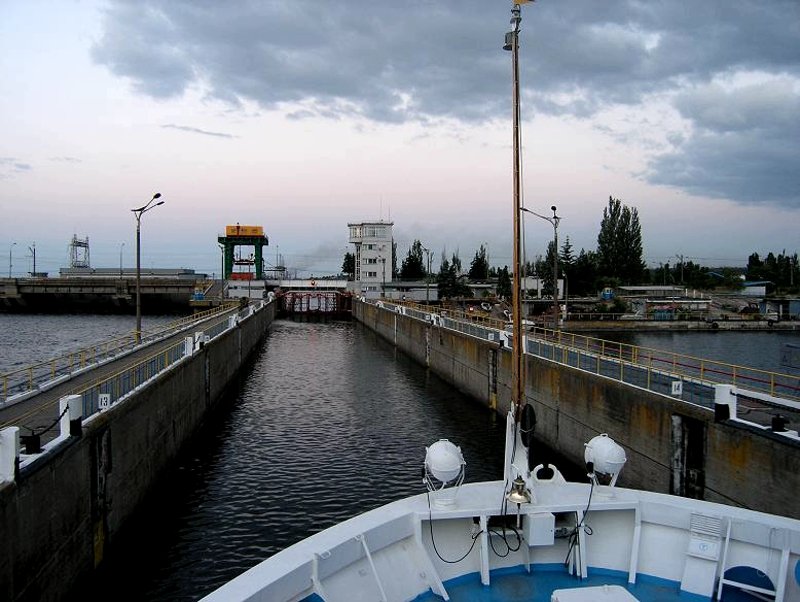 Photo: A trip through the gateway
Day 2
07:00–08:00
Breakfast.
08:00
Mooring at the village Straholesye, putting ashore.
08:30
Boarding in on a comfortable transport.
09:30
Arrival to checkpoint "Ditaytki" (passport control, listen information from the guide who will accompany you during the trip, arrival in the 30 kilometrer Zone).
10:20–11:00
Chernobyl… You will see that the stigma of a ghost city does not reflect real situation in Chernobyl. A few thousand of people work in shifts and live in Chernobyl. You will plunge in the world of Chernobyl tragedy. Members of our agency will give you reliable information about the past, present and future of the Zone. They will gladly answer all your questions. You will hear the myths and legends about the Chernobyl Zone.
10:30–12:30
Discovery excursion in Chernobyl, visit to Elias church, park of Glory, river port, memorial "To those who saved the world".
12:30–13:30
Viewing point of a bad famous Fourth rector in Chernobyl NPP. You will see the "Arch" very closely. It is like you can reach it by hand. This is by the way the biggest movable construction in the world. This engineering miracle has a weight of 36 thousand tones; its height is 110 m, length 165 m (statue of Liberty in USA is lower). All this gigantic construction is moved by the hydraulic props, they are able to move the arch on 60 cm during one working period.
14:00–14:30
Lunch.
14:30–15:30
Visit to secret object Chernobyl-2 and BH RLS Duga. It is one of the most famous objects of a former USSR; its secret name is "5H32". Duga was aimed to inform about the air hazards (launching of intercontinental ballistic missiles). Low-frequency antenna: height 150 m, lengths 500 m. High-frequency antenna: about 250 m lengths and up to 100 m height. Signal that was transmitted by this station reminded the sound of a woodpecker that is why it is also called Russian woodpecker.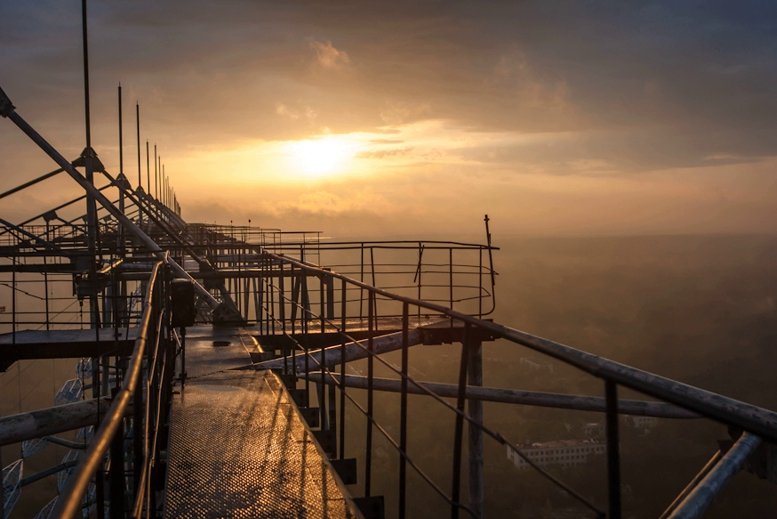 Photo: Secret object Chernobyl-2, © Kateme
15:30–17:00
Pripyat again and again… Walking tour over the ghost city, abandoned buildings, bad famous amusement park and of course the Ferris wheel. A lot of photo!!!
17:00
Pass radiation control; leave the Zone in the move in the direction of Kiev.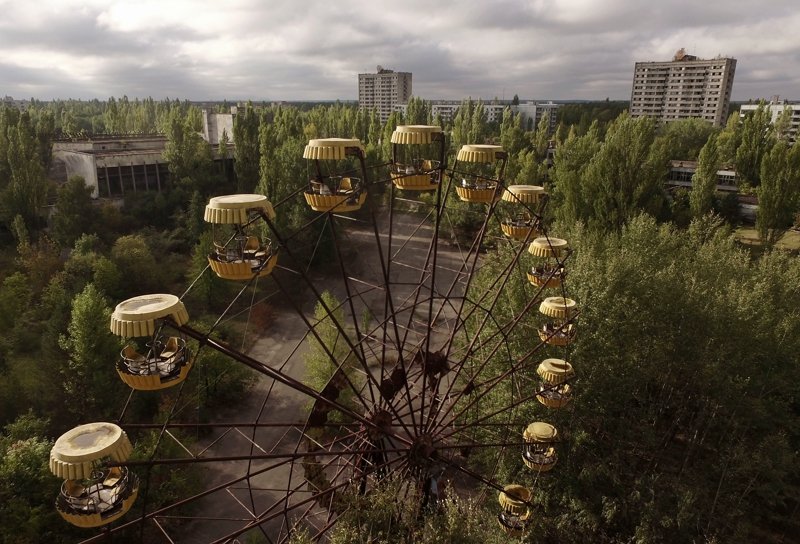 Photo: Ferris wheel. Pripyat
17:00–18:00
Boarding on the ship and departure to Kiev.
19:00
Supper.
Day 3
08:00–09:00
Morning river gateway.
09:00–10:00
Breakfast.
11:30–12:00
Arrival to Kiev, end of the cruise. See you soon!
Only for citizens over 18 years old.
The price is indicated for one passenger with the order of the semi suite cabin. Supplement for single accommodation - 50% of the cost of the 2nd passenger.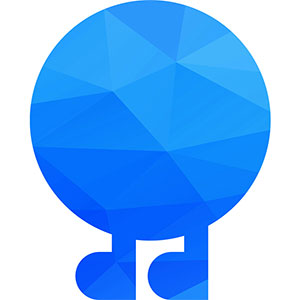 Have questions?
Feel free to contact us at any time!
Languages:

Russian

English
Duration: three days tour
Included: transport support, a full package of documents allowing visits to the exclusion zone, permission for photo / video shooting and guide services.
Book in one click

6 travellers liked this tour

Limited number of tickets. Don't miss it!
Book now