Abandoned cargo port
#3 of 14 places to visit in Chernobyl
This cargo port was build to provide all necessary supplements for the construction of new power units (5th and 6th reactors) and a modern city of nuclear power engineers. But because of the tragedy it could not fulfill its mission, as well as an
amusement park
.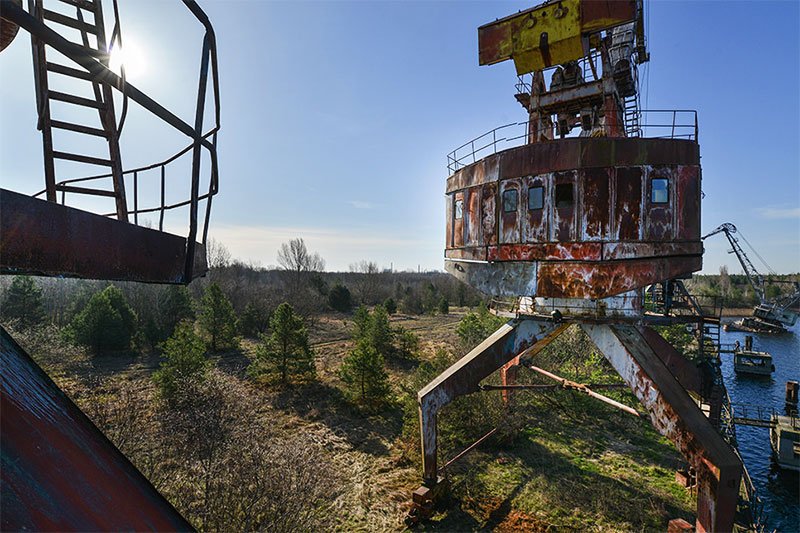 Photo: Cranes in an abandoned cargo port, © Andre Joosse
After the disaster at the
Chernobyl Nuclear Power Plant
, the fate of this port was prescribed. All this area, all the equipment located here, and all four cranes were used to receive cargos for the elimination of the consequences of the accident at the fourth reactor and the structures and materials for the construction of the first
Sarcophagus
.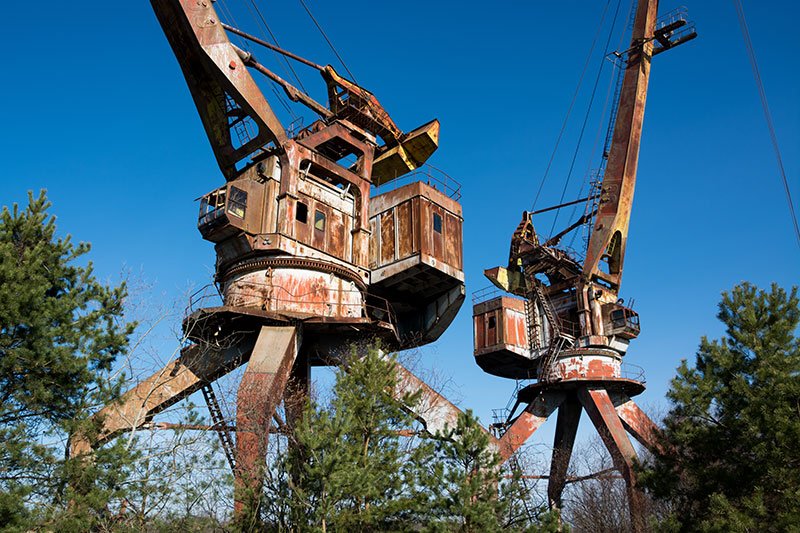 Photo: Port cranes, © Jean Chris Andersen
Now these huge metal giants are abandoned and forgotten, and the floating crane slowly disappears under the water and soon only piles of scrap will remind of their existence.
Things to do here
1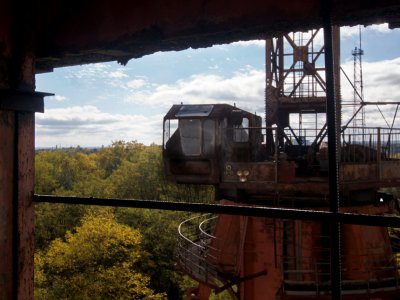 Guest
Share an idea!
Have an adventure or entertainment idea that we don't have yet? Share your idea with other adventure-seekers!
−
Abandoned cargo port on the map
Location: Pripyat