Adventure Rating in Chernobyl
TOP-14 adventure's step-by-step
recipes & lifehacks
How to feed giant catfish in Chernobyl
How to see the giant secret station Duga-radar in Chernobyl
How to see animals living in the ghost town in Chernobyl
How to climb to the secret station Duga radar in Chernobyl
How to climb up the the roof of 16-story building in Chernobyl
How to climb onto the abandoned port crane in Chernobyl
How to see ghost houses in the exclusion zone in Chernobyl
14 things to doin Chernobyl
Take local guide
You can visit this place in one of our tours.
Choose
In an old godforsaken quiet pier, on the sandy bank of the river, only a few rusty old port cranes remind that there was once a new cargo port.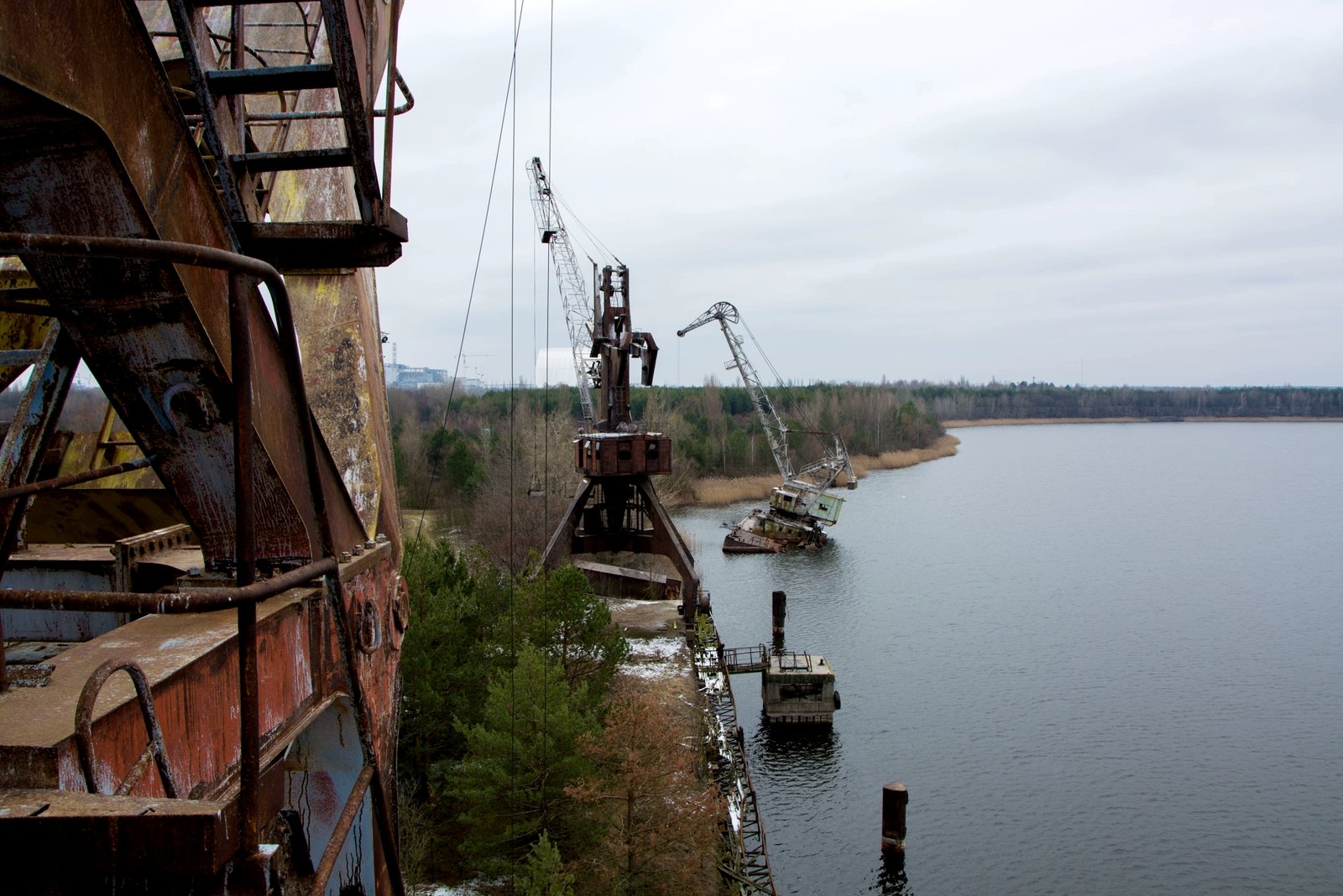 This cargo port was build to provide all necessary supplements for the construction of new power units (5th and 6th reactors) and a modern city of nuclear power engineers. But because of the tragedy it could not fulfill its mission, as well as an
amusement park
.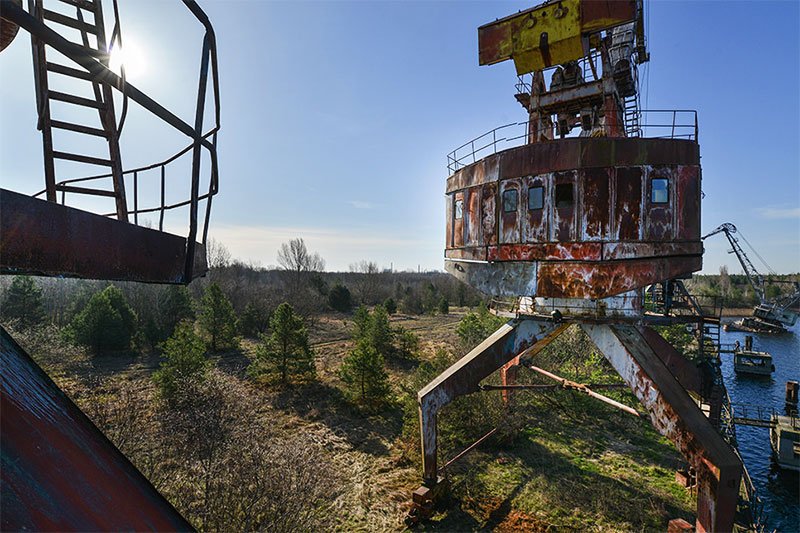 Photo: Cranes in an abandoned cargo port, © Andre Joosse
After the disaster at the
Chernobyl Nuclear Power Plant
, the fate of this port was prescribed. All this area, all the equipment located here, and all four cranes were used to receive cargos for the elimination of the consequences of the accident at the fourth reactor and the structures and materials for the construction of the first
Sarcophagus
.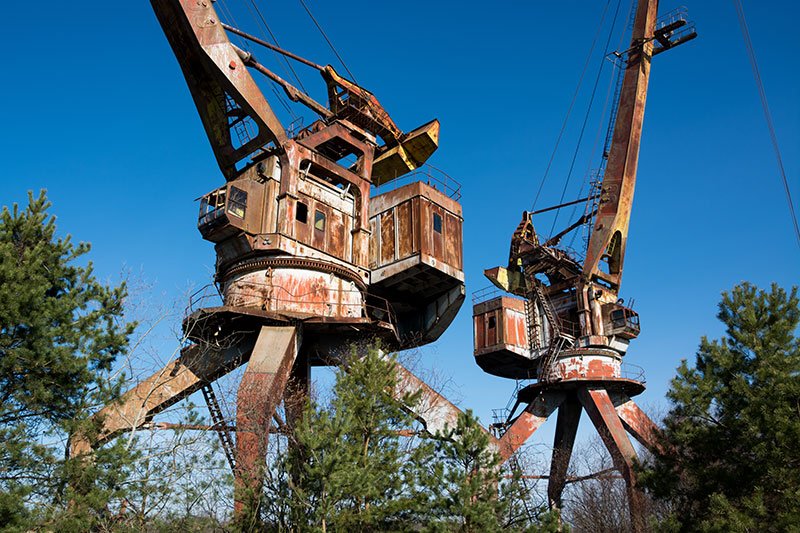 Photo: Port cranes, © Jean Chris Andersen
Now these huge metal giants are abandoned and forgotten, and the floating crane slowly disappears under the water and soon only piles of scrap will remind of their existence.
Things to do here
1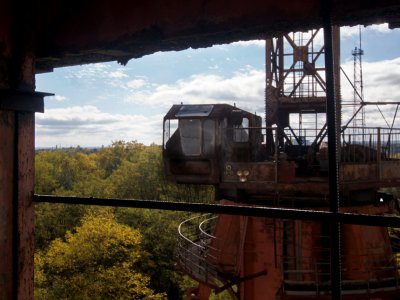 Climb onto the abandoned port crane
There are four of them here. Which one would you choose to get a little thrill.
FREE
10 Know more things to do?
Share your ideas of what to do in Chernobyl with other travellers — together we'll make our travellings more interesting!
Abandoned cargo port on the map
Location: Pripyat