Adventure Rating in Chernobyl
TOP-14 adventure's step-by-step
recipes & lifehacks
How to feed giant catfish in Chernobyl
How to see the giant secret station Duga-radar in Chernobyl
How to see animals living in the ghost town in Chernobyl
How to climb to the secret station Duga radar in Chernobyl
How to climb up the the roof of 16-story building in Chernobyl
How to climb onto the abandoned port crane in Chernobyl
How to see ghost houses in the exclusion zone in Chernobyl
14 things to doin Chernobyl
Take local guide
You can visit this place in one of our tours.
Choose
By the influence of time and weather, the surfaces of objects at the cemetery became rusty, look gloomy and sad.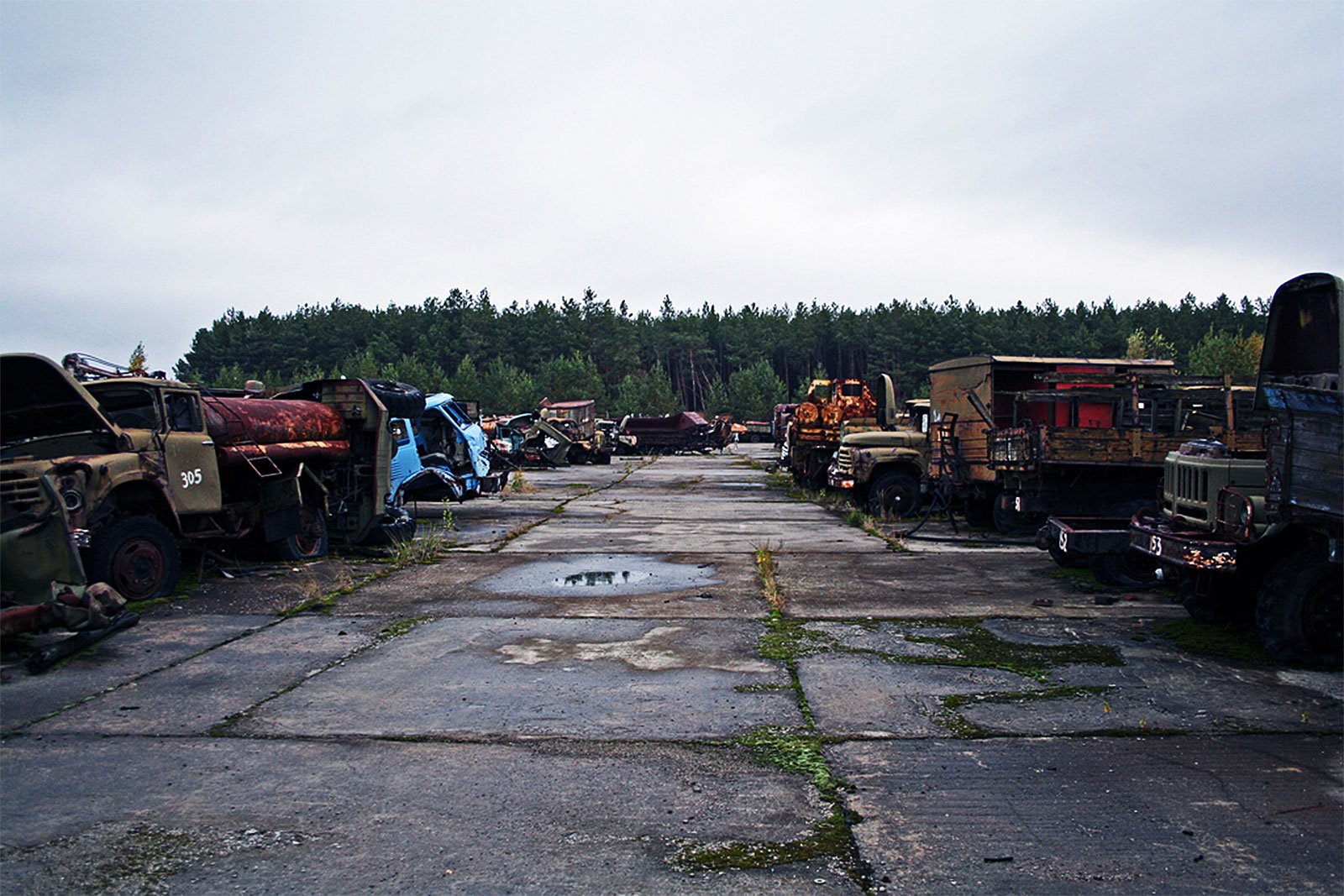 Buryakivka is the last cemetery of radioactive equipment left after the liquidation of consequences of the Chernobyl accident. The cemetery is located in the Ivankivsky district of the Kiev region near the village Buryakivka.
Previously, there was another cemetery of Rassokha, which was visited by many fans of post-apocalyptic items. At this location there was a technique costed in total 48 million dollars. But, in view of the fact that the equipment was very contaminated with radioactive nuclides, the cemetery was completely transported at the Vektor plant and reburied and utilized. Some of the equipment was looted by the locals.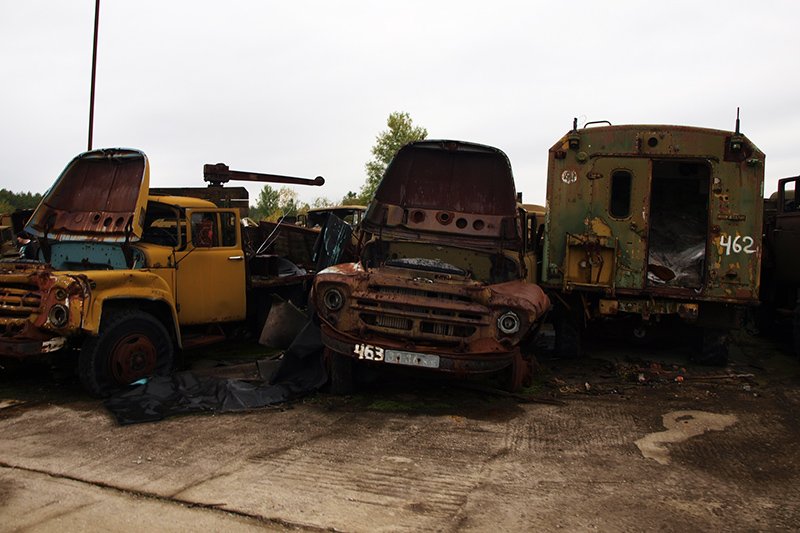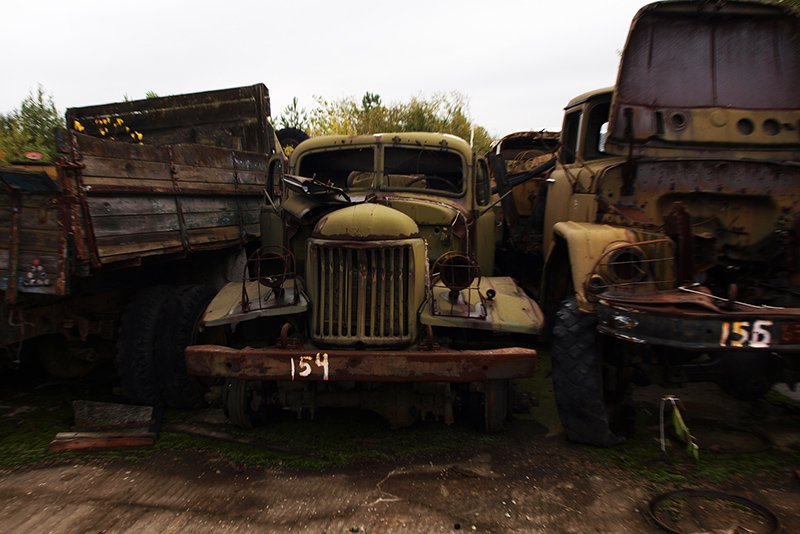 Photo: Buryakovka machinery graveyard, © Jean Chris Andersen
The cemeteries of the equipment that served during the liquidation of the consequences of the accident at the
Chernobyl Nuclear Power Plant
were cult places to visit. Armored personnel carriers, engineering machines for defenses, trucks, excavators, motorcycles, ambulances, fire trucks and other equipment are still unsettled in the territory of the Buryakivka cemetery and look very ominous.
Things to do here
1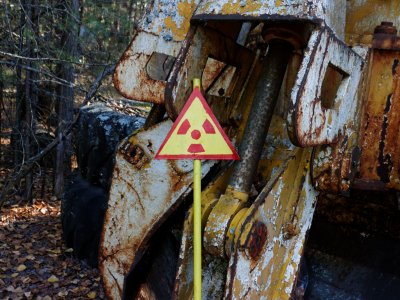 Sneak up into Buryakivka radioactive cemetery
If you want to experience something dangerous - sneak up into Buryakivka equipment cemetery.
FREE
5 Know more things to do?
Share your ideas of what to do in Chernobyl with other travellers — together we'll make our travellings more interesting!
Buryakovka machinery graveyard on the map
Location: located in the Ivankivsky district of the Kiev region