Adventure Rating in Chernobyl
TOP-14 adventure's step-by-step
recipes & lifehacks
How to feed giant catfish in Chernobyl
How to see the giant secret station Duga-radar in Chernobyl
How to see animals living in the ghost town in Chernobyl
How to climb to the secret station Duga radar in Chernobyl
How to climb up the the roof of 16-story building in Chernobyl
How to climb onto the abandoned port crane in Chernobyl
How to see ghost houses in the exclusion zone in Chernobyl
14 things to doin Chernobyl
Take local guide
You can visit this place in one of our tours.
Choose
The monument in honour of the first Union of Soviet Socialist Republics leader is still located in the deserted dismal Chernobyl city.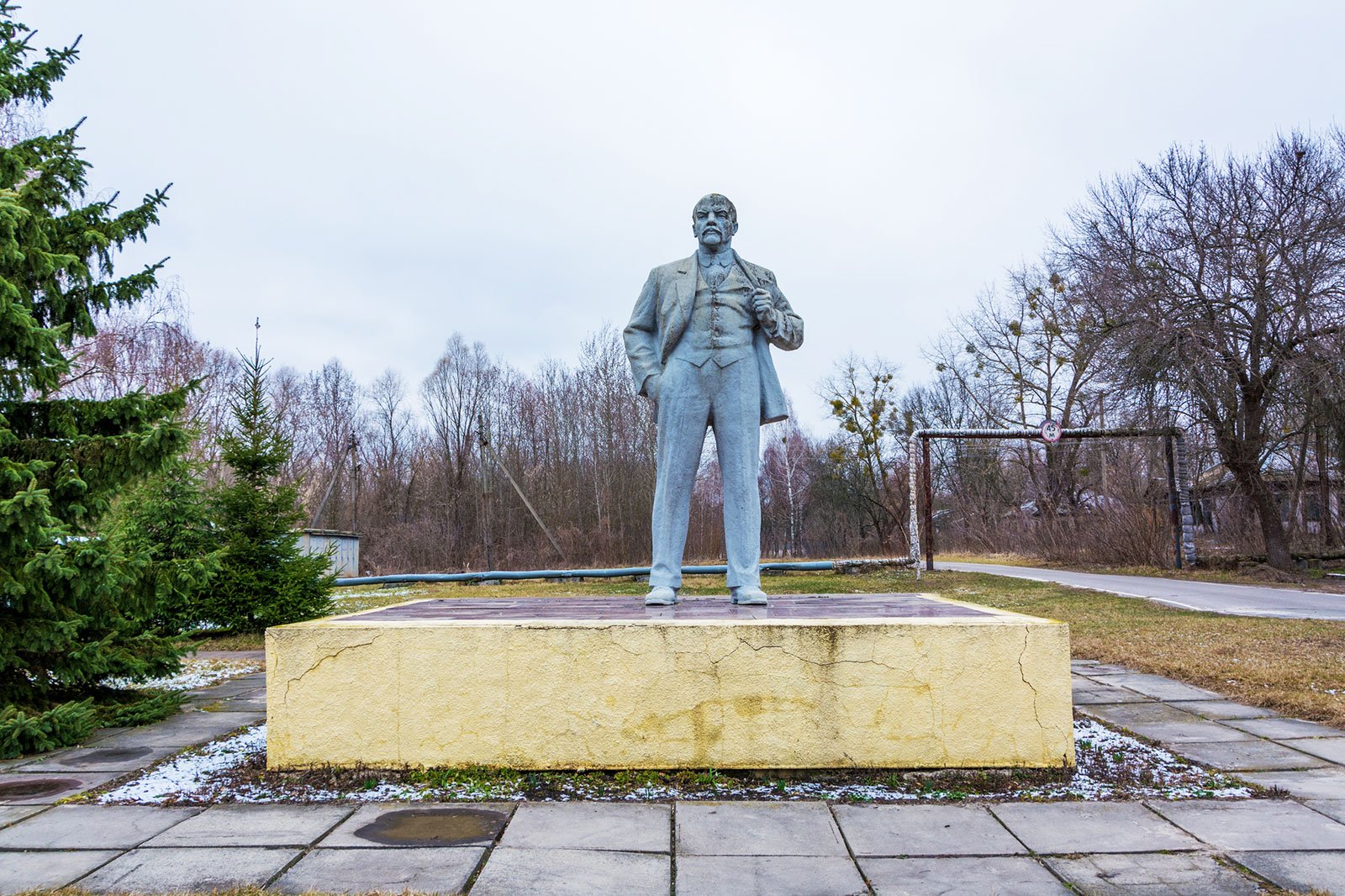 The Chernobyl NPP
was firstly called "Lenin Nuclear Power Plant'', but after the accident it was renamed.
Now, despite the Ukrainian decommunization, this monument is not going to be dismantled.
Lenin monument on the map
Location: Pripyat