Adventure Rating in Chernobyl
TOP-14 adventure's step-by-step
recipes & lifehacks
How to feed giant catfish in Chernobyl
How to see the giant secret station Duga-radar in Chernobyl
How to see animals living in the ghost town in Chernobyl
How to climb to the secret station Duga radar in Chernobyl
How to climb up the the roof of 16-story building in Chernobyl
How to climb onto the abandoned port crane in Chernobyl
How to see ghost houses in the exclusion zone in Chernobyl
14 things to doin Chernobyl
Take local guide
You can visit this place in one of our tours.
Choose
Chernobyl backwater - a place where, before the accident, old ships were collected for disposal or repair, turned into a cemetery of radioactive barges and ships.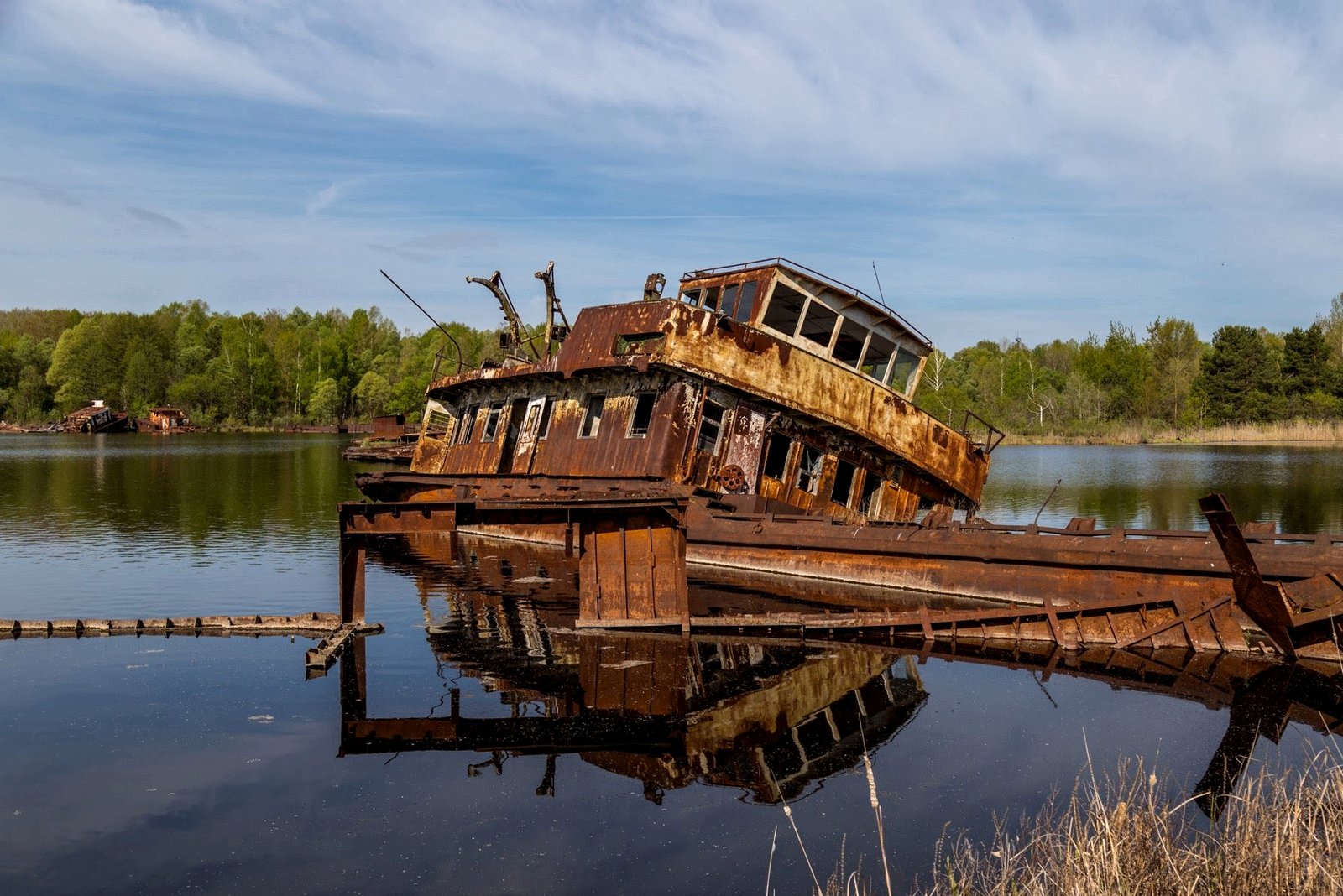 Back in the days of the Soviet authorities, this place gathered children from all over the region who wanted to climb around abandoned ships that were brought here for repairs and which were doomed to become scrap metal.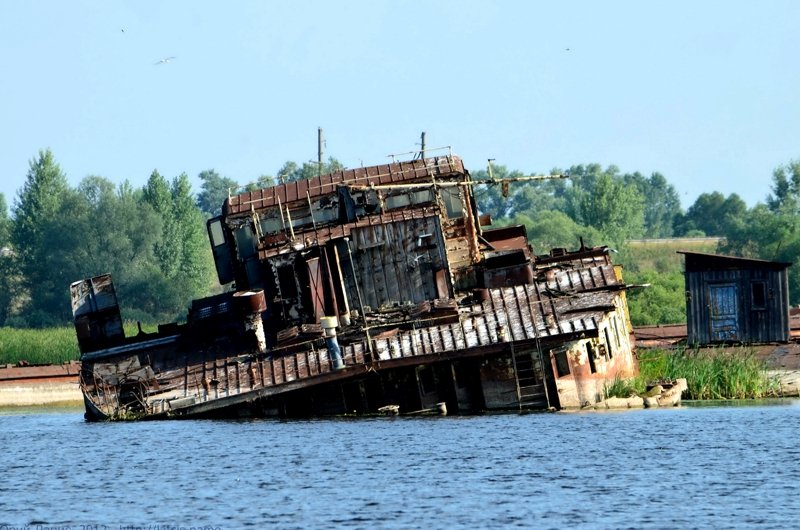 Photo: The old barge
Immediately after the accident, the ships carrying radioactive cargoes went in their last voyage here. A huge number of them still stands on the last berth, where they slowly become covered with rust and disappear under the water. One day they will be swallowed up by the waters of the quiet backwater of the Pripyat River and they will be symbolically buried in this cemetery of ships and barges.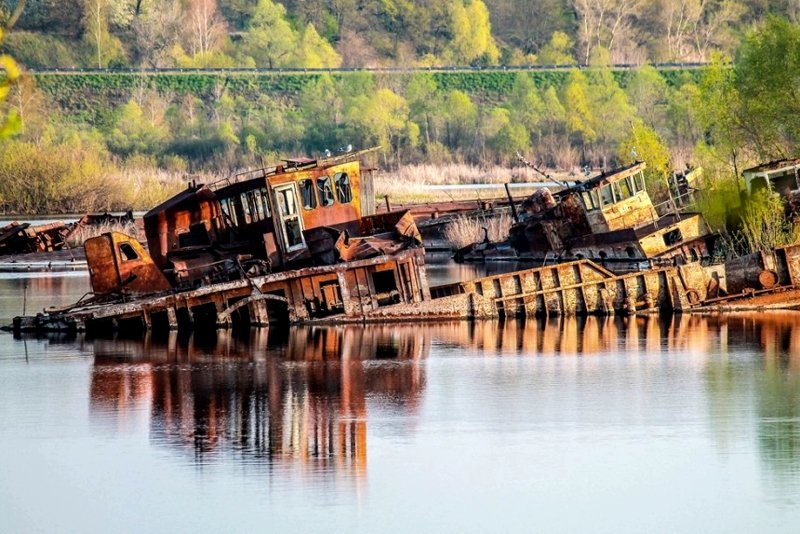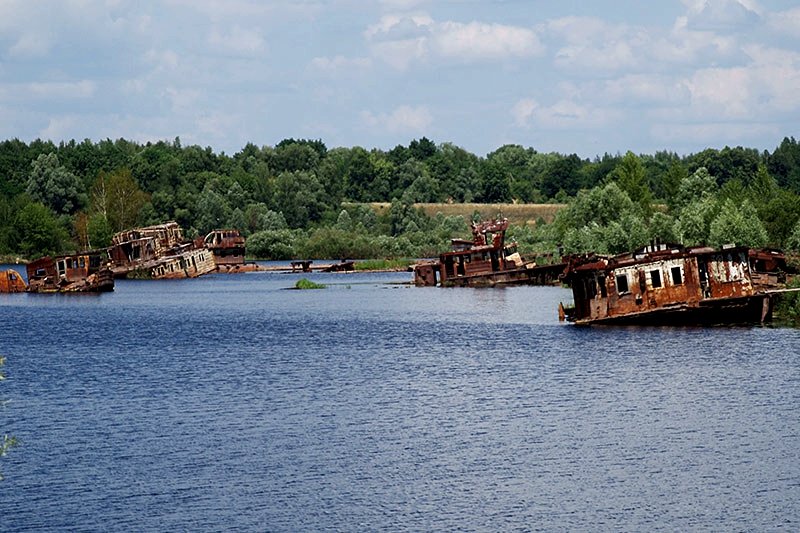 Photo: Cemetery of barges and ships in Pripyat, © Harry Seager
Cemetery of barges and abandoned ships on the map
Location: Pripyat