Take local guide
Feed giant catfish in one of the tours
Choose
Oddviser
adventure's step-by-step
recipes & lifehacks
How to ride a board on volcano in Nicaragua?
How to walk inside the active volcano in Greece?
How to feed flying dogs in the jungles of Thailand?
How to cycle along the Great Wall of China?
How to swim in the famous Trevi Fountain in Rome?
How to ride a kayak along the canals of Venice?
How to walk on the roofs of skyscrapers in Dubai?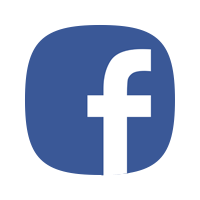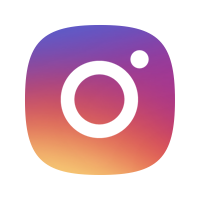 Chernobyl cooling pond is the habitat of one's of the most giant catfishes. Do not miss the opportunity to feed these creatures!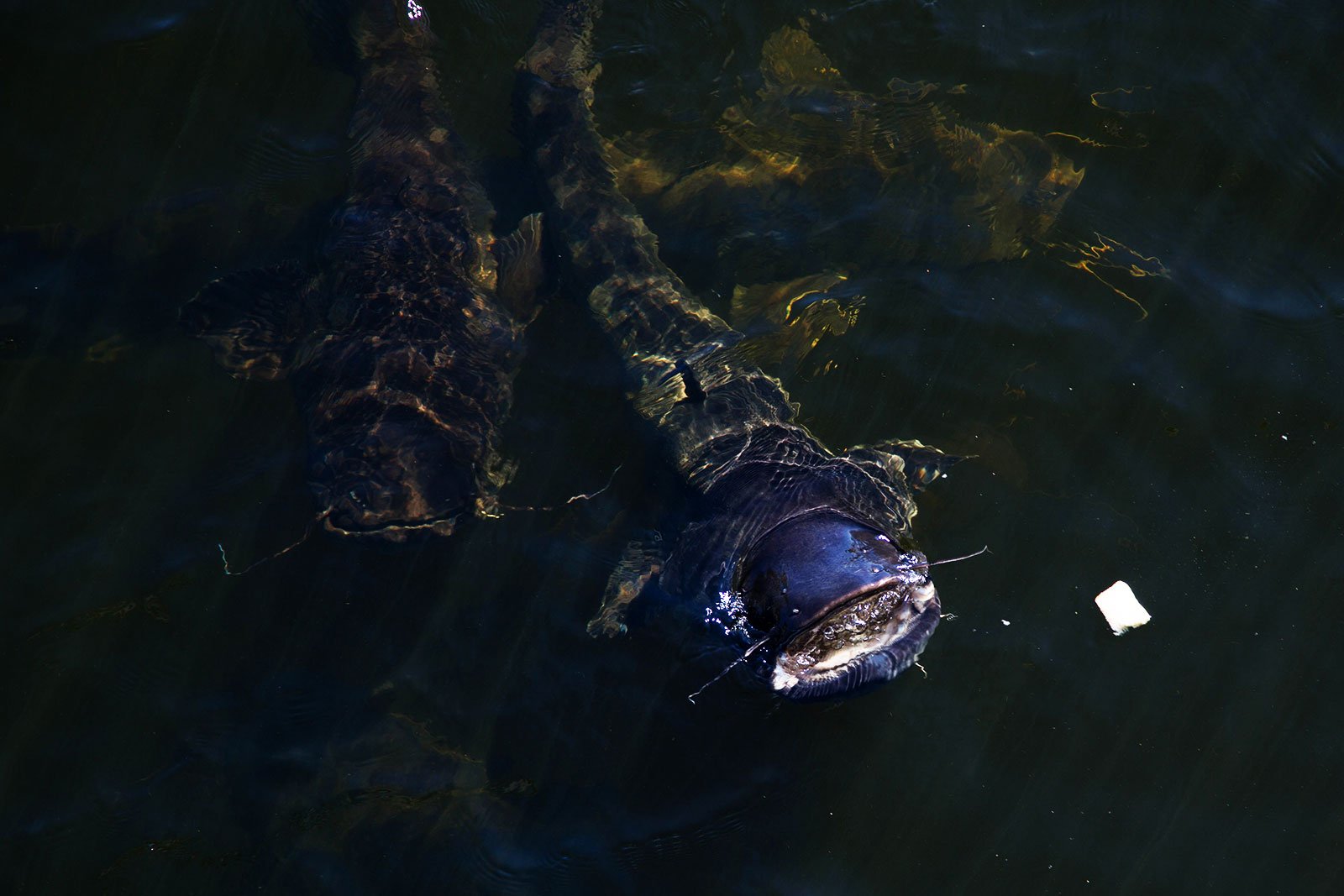 The cooling pond used to stabilize the temperature of
Chernobyl Nuclear Power Plant
reactors and now it is home of giant catfishes. Travelers from all over the world vizit Chernobyl Nuclear Power Plant to see the infamous station, and at the same time feed the creatures with fresh bread.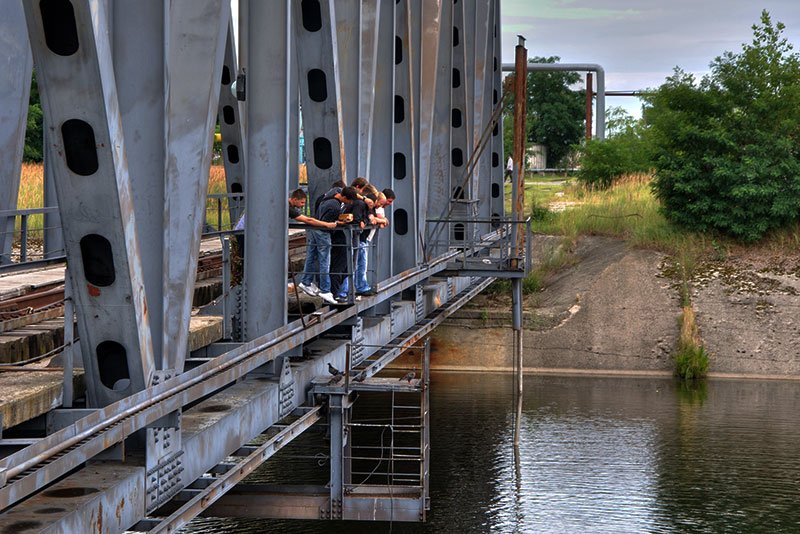 Photo: Feeding bread to massive catfishes in the Chernobyl cooling pond near Pripyat, © Jonathan Wolfson
It may seem that the fish in the cooling pond are mutants, but it is not. For obvious reasons, catfishes are not caught in the exclusion zone, which is why they grow here to colossal proportions.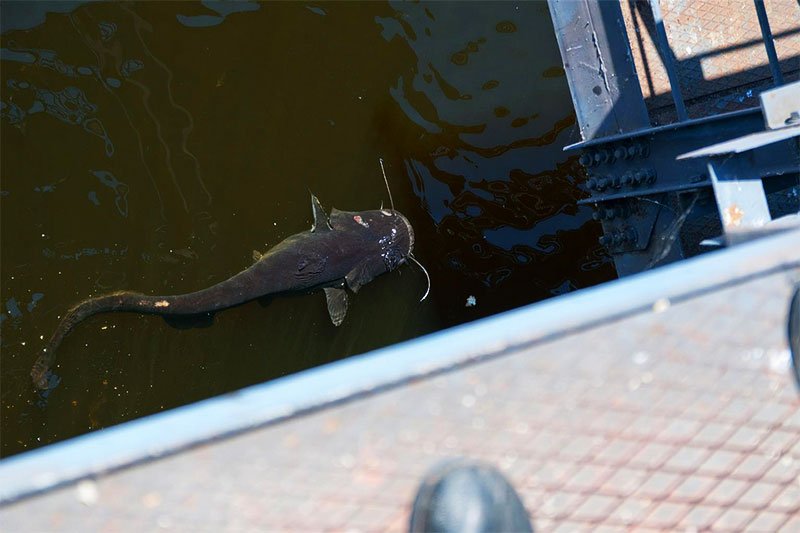 Photo: Catfish in the cooling pond of the Chernobyl Nuclear Power Station, © Mr. Ed
How to do?
1. You can take bread either in advance, or buy it in
Chernobyl grocery store
, or you can find a canteen 19 and buy some bread there.
2. Come to Chernobyl NPP - here, on the brige over the waters of the cooling pond you will be able to feed the river monsters.
3. Be carefull! Sometimes catfish can attack pigeons also flocking to feast the treat.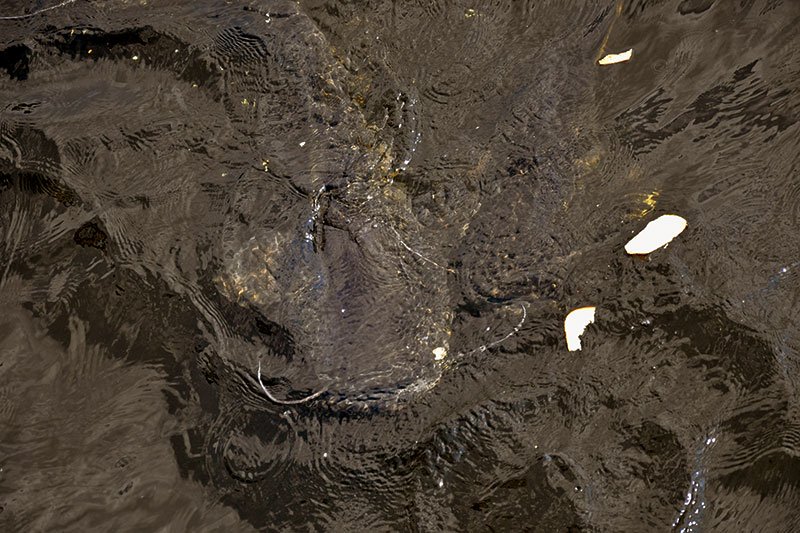 Photo: Giant catfish is up to 3 metres long, © Jennifer Boyer
Where to do?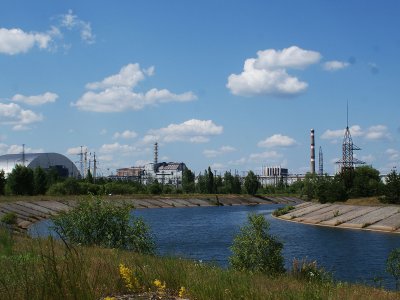 Cooling Pond Channel
An artificial reservoir built to cool the reactors of the Chernobyl nuclear power plant is the habitat of the giant catfish.
26
Location: Chernobyl Nuclear Power Plant

When to do?
From November to March, catfishes spend the winter at the bottom of the pond, so you can see and feed them only from April to October.
Tips and hints
Catfishes are accustomed to dining in the afternoon - time that they are fed by station employees. Therefore, during lunch time you can see a large accumulation of catfishes under the bridge.