Take local guide
Climb up the the roof of 16-story building in one of the tours
Choose
Oddviser
adventure's step-by-step
recipes & lifehacks
How to ride a board on volcano in Nicaragua?
How to walk inside the active volcano in Greece?
How to feed flying dogs in the jungles of Thailand?
How to cycle along the Great Wall of China?
How to swim in the famous Trevi Fountain in Rome?
How to ride a kayak along the canals of Venice?
How to walk on the roofs of skyscrapers in Dubai?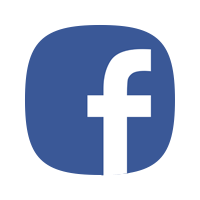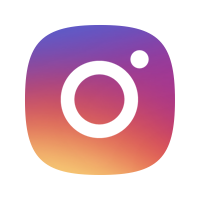 From one of the highest Pripyat building's top you can see all the ghost-city.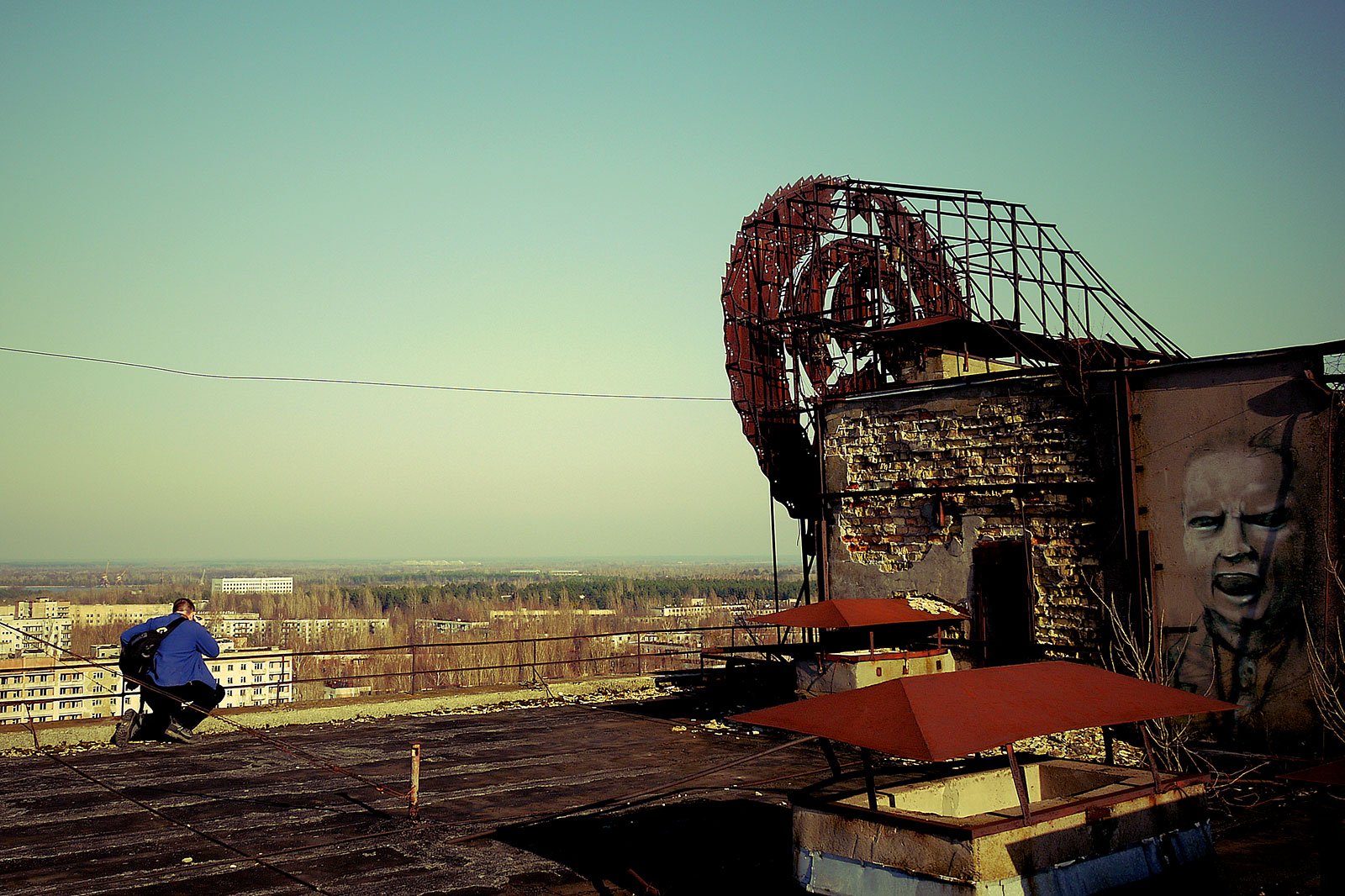 The building with the USSR national emblem on the roof is used as something like observation deck in case of it's location. You will see
the Chernobyl NPP
,
the Duga-radar
and the whole desert city from here.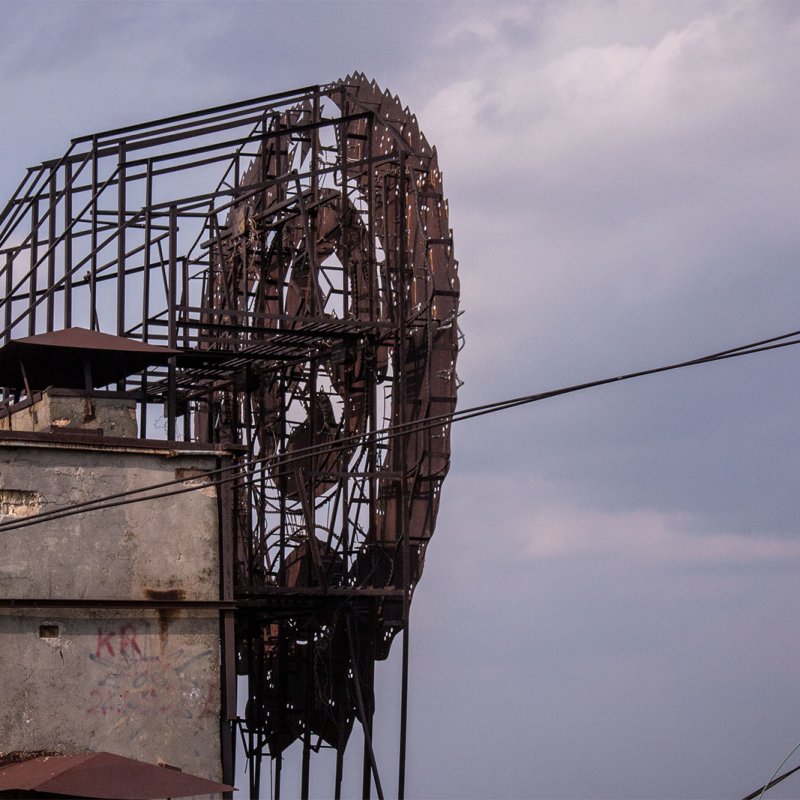 Photo: The USSR coat of arms on the roof of the building
How to do?
1. Near the central square you will find several high-rise buildings.
2. You need the one with the USSSR emblem on it.
3. Climp up the roof (by feet, the elevators stopped working long ago here)
4. The desert city and the hammer and sickle-emblem on it - it looks creepy and some kind of symbolically. Take a photo.
Where to do?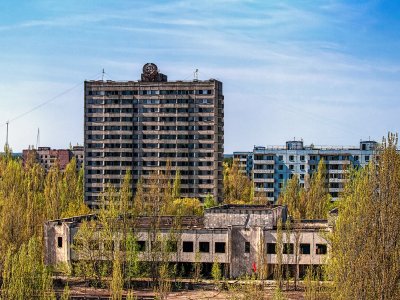 USSR 16-story building
One of the few sixteen-story buildings built in Pripyat. if you rise up here, you can see the city as on the palm of your hand.
16
Location: Pripyat