Take local guide
See the Sarcophagus in one of the tours
Choose
Oddviser
adventure's step-by-step
recipes & lifehacks
How to ride a board on volcano in Nicaragua?
How to walk inside the active volcano in Greece?
How to feed flying dogs in the jungles of Thailand?
How to cycle along the Great Wall of China?
How to swim in the famous Trevi Fountain in Rome?
How to ride a kayak along the canals of Venice?
How to walk on the roofs of skyscrapers in Dubai?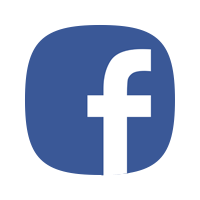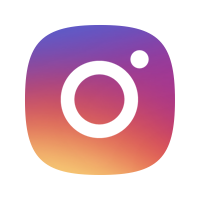 In the end of 2016 the Chernobyl NPP's fourth reactor was covered by the New Safe Confinement called sarcophagus.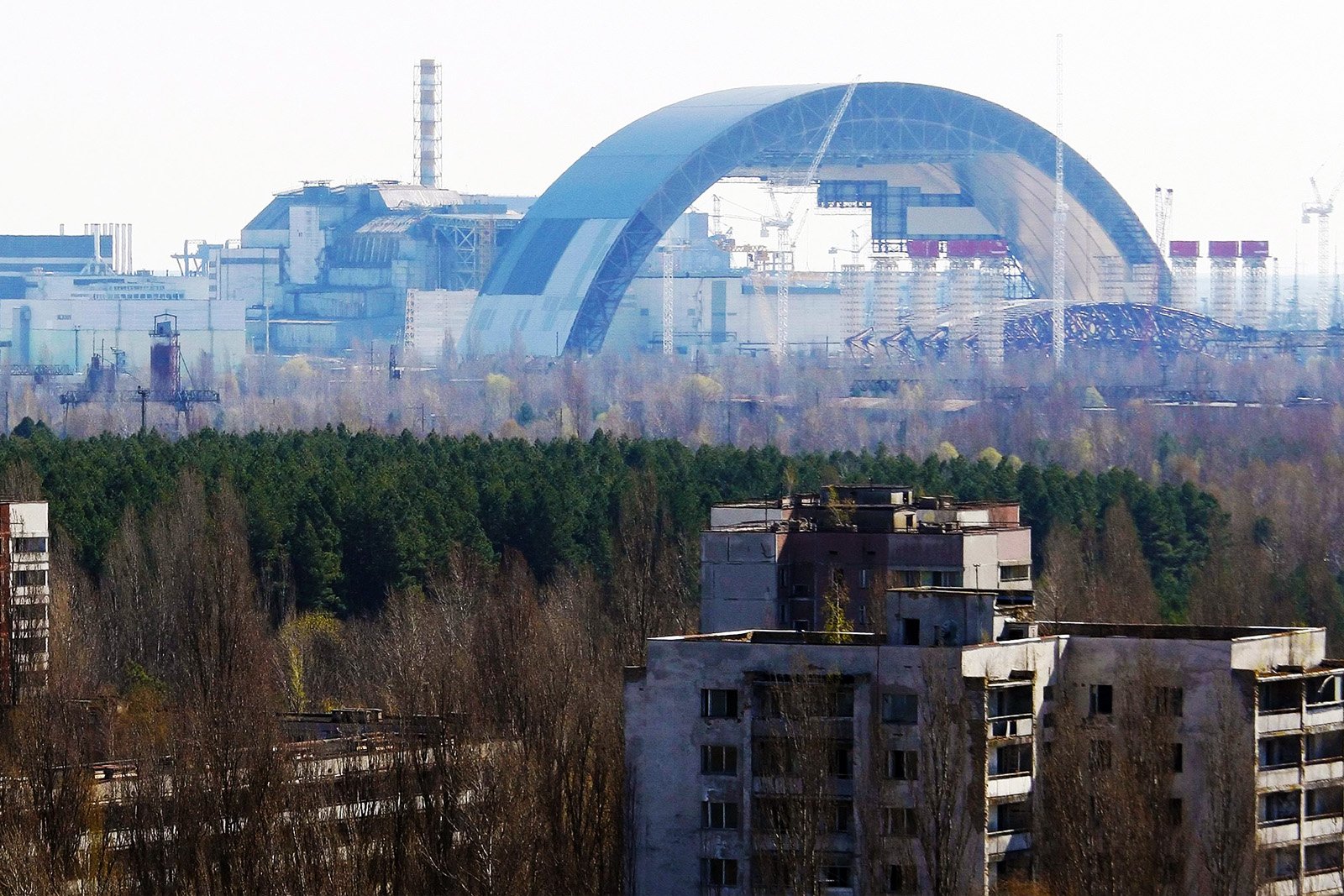 New Safe Confinement
, more known here as the new sarcophagus, is huge construction striking in it's scale. Almost 10 years and more than 2 billiards euro were spent to build this confinement.
You can't come too close to it, but you can see it from the observation deck placed near the sarcophagus.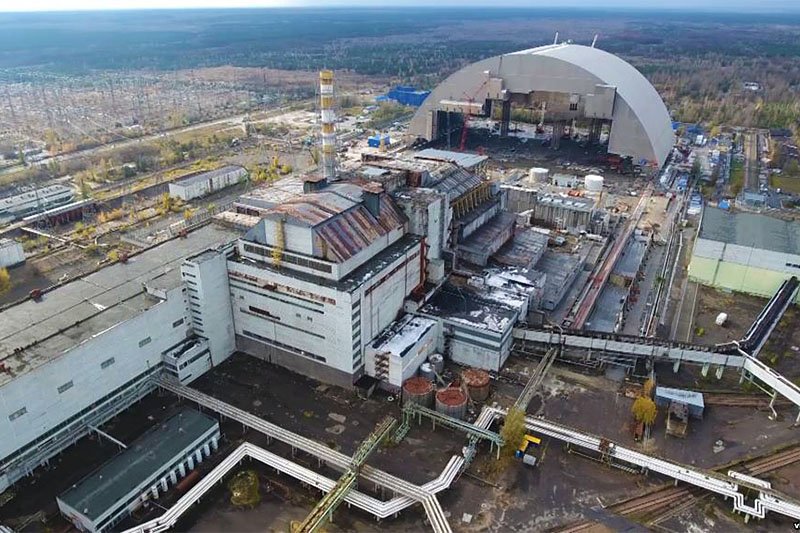 Photo: Installation of a new sarcophagus over the fourth power generator.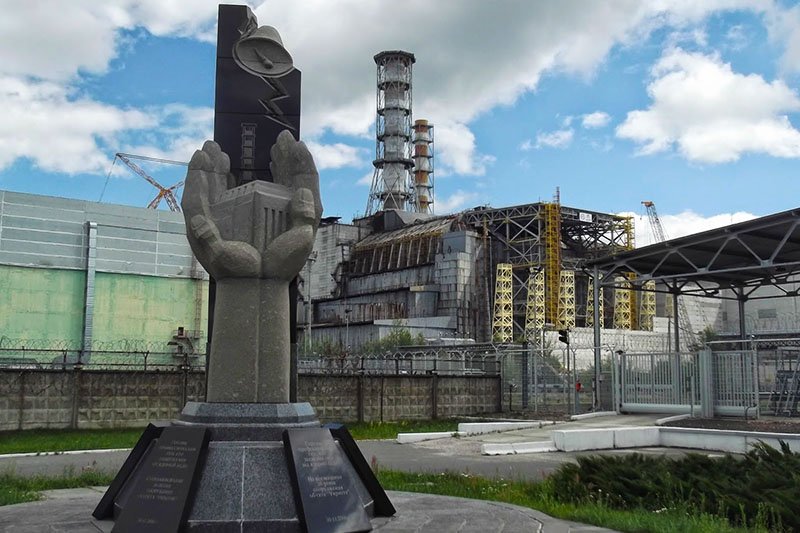 Photo: The fourth power generator before the installation of a new sarcophagus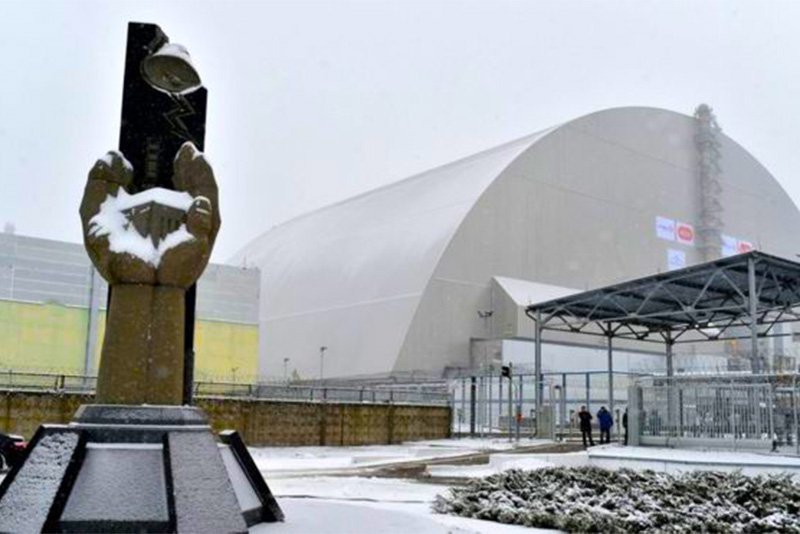 Photo: The New Safe Confinement (2016)
How to do?
1. Find the observation deck where
the monument in honour of liquidators
is placed.
2. Imagine: here, under this construction, the hundreds of thousands tons of nuclear waste are buried.
Where to do?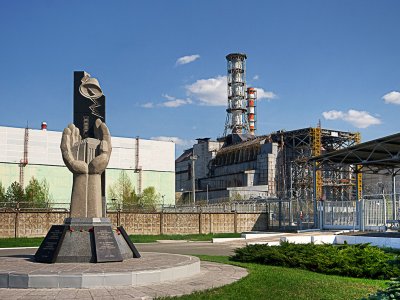 NPP observation deck
You can see the sarcophagus, which is covering the fourth reactor, and the other parts of Chernobyl Nuclear Power Plant right from here.
12